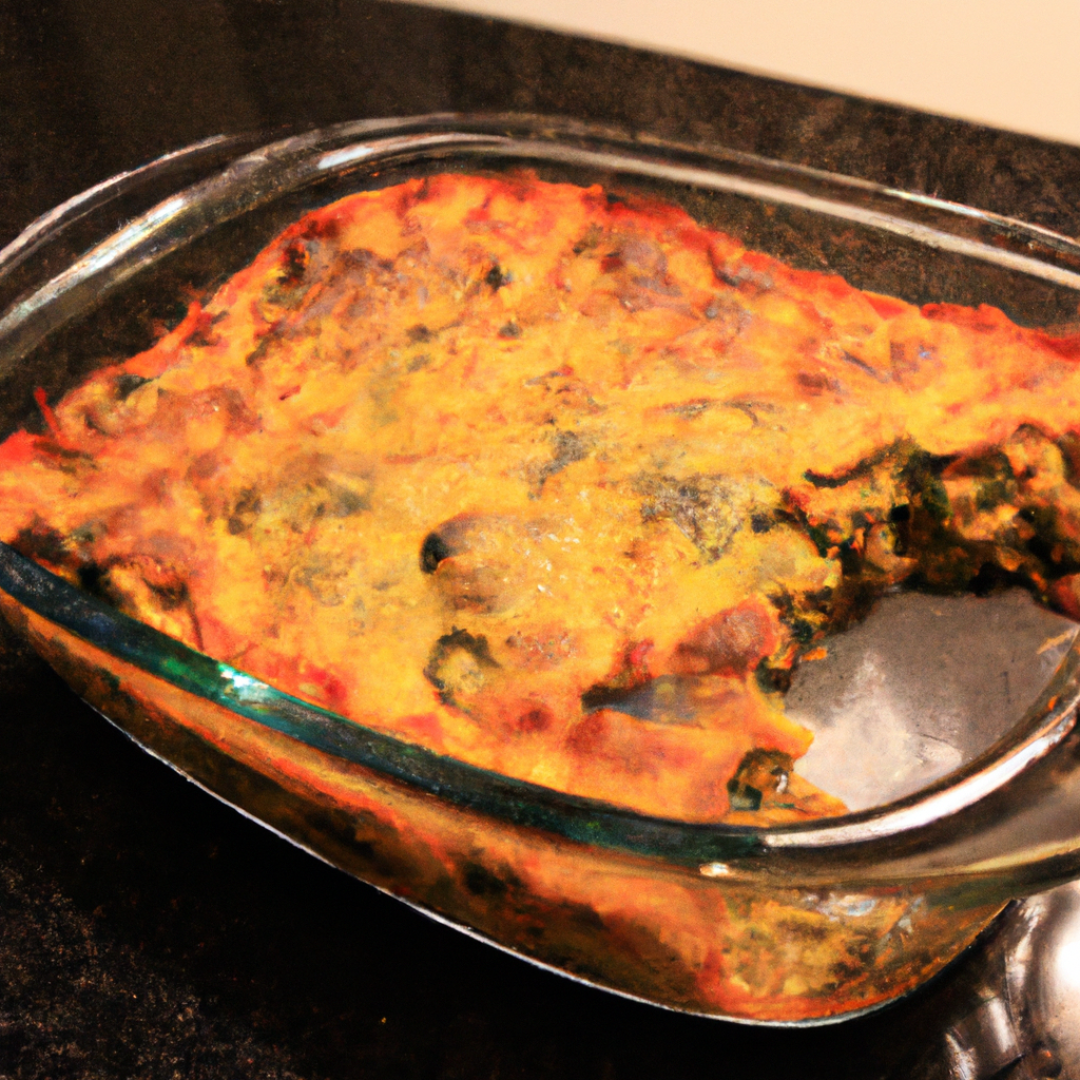 What are the key ingredients used in the Authentic Greek Vegan Moussaka recipe, and how do they contribute to its plant-based goodness?
Plant-Based Delight: Authentic Greek Vegan Moussaka Recipe
Introduction
Moussaka is a traditional Greek dish that is a staple in many households. The classic version of moussaka is made with layers of eggplant, ground meat, and a béchamel sauce, but this vegan version is just as delicious. This recipe replaces the meat with chickpeas and the béchamel sauce with a vegan cheese sauce that will make your taste buds sing. Serve it with a Greek salad and some crusty bread for a truly Mediterranean experience.
Ingredients
2 eggplants
1 can of chickpeas
1 can of tomatoes
1 onion
4 cloves of garlic
1 tsp cumin
1 tsp smoked paprika
1 tsp dried oregano
1/2 tsp cinnamon
1/4 tsp ground nutmeg
1/4 cup nutritional yeast
1/4 cup vegetable broth
2 tbsp olive oil
Salt and pepper to taste
Instructions
Preheat your oven to 375°F.
Peel and slice the eggplants into 1/4 inch rounds.
Salt the eggplant slices and let them sit for 10 minutes to release excess liquid.
While the eggplants are sitting, heat the olive oil in a large skillet over medium heat.
Peel and chop the onion and garlic and add them to the skillet.
Cook the onion and garlic for 3-4 minutes or until the onion is translucent.
Drain and rinse the chickpeas and add them to the skillet.
Add the cumin, smoked paprika, dried oregano, cinnamon, nutmeg, salt, and pepper to the skillet and stir to combine.
Add the can of tomatoes to the skillet and stir to combine.
Simmer the chickpea mixture for 10-15 minutes or until the liquid is reduced and it has thickened up.
While the chickpea mixture is simmering, rinse and pat dry the eggplant slices.
Place the eggplant slices on a baking sheet lined with parchment paper and bake for 10-15 minutes or until they are slightly crispy.
Remove the eggplant slices from the oven and set them aside to cool.
While the eggplant slices are cooling, make the vegan cheese sauce by combining the nutritional yeast, vegetable broth, salt, and pepper in a blender.
Blend the ingredients until smooth and creamy.
Once the eggplant slices have cooled, assemble the moussaka by layering the chickpea mixture and eggplant slices in a baking dish.
Pour the vegan cheese sauce over the top of the moussaka.
Bake the moussaka for 20-25 minutes or until the cheese sauce is bubbly and golden brown.
Serve hot with a Greek salad and some crusty bread.