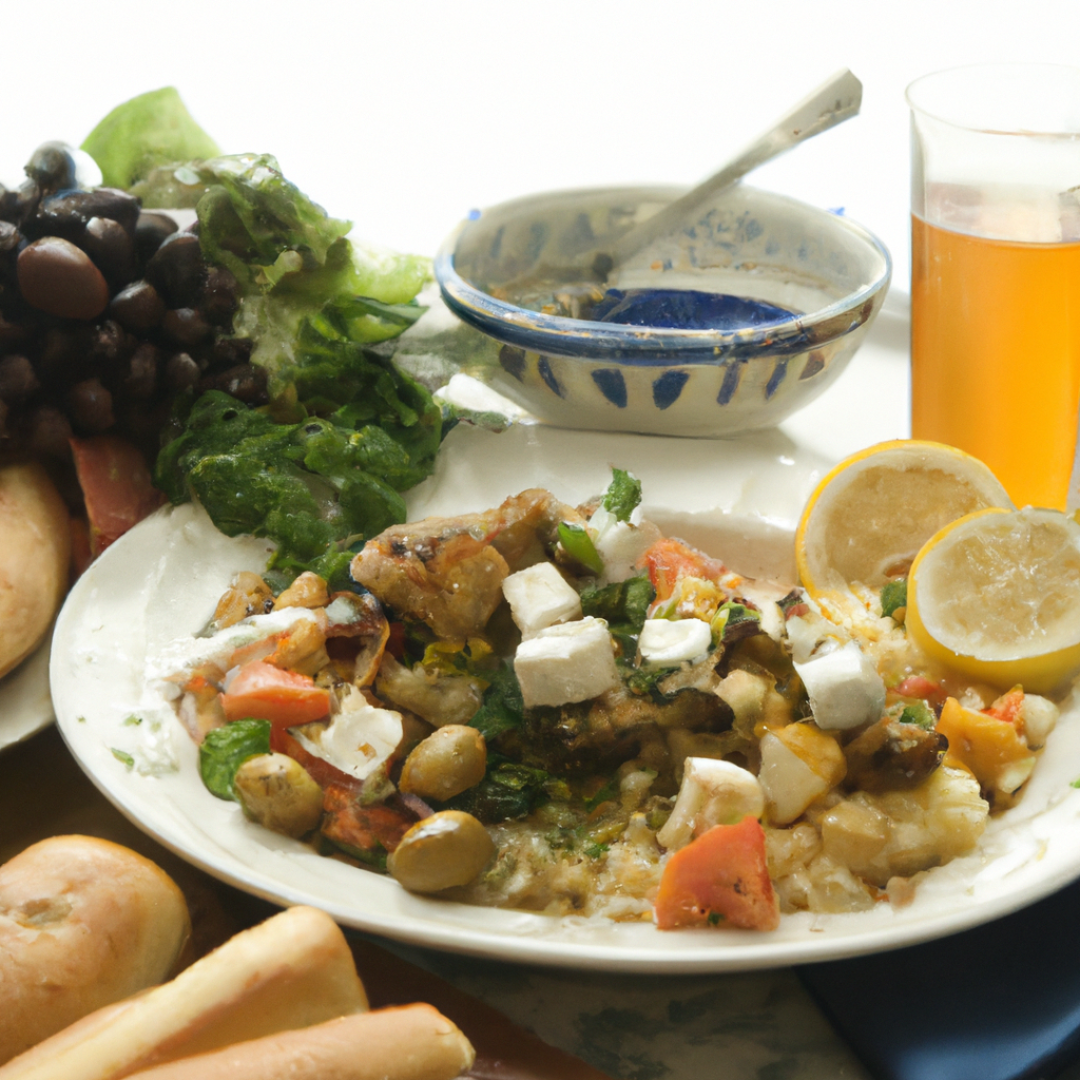 What ingredients are needed for this Greek dinner recipe?
Opa! Impress Your Guests with this Delicious Greek Dinner Recipe
Introduction
If you want to impress your guests with a delicious dinner, this Greek recipe is what you need. It is not only easy to make, but also healthy and full of flavor.
Ingredients:
4 boneless, skinless chicken breasts
2 cups cherry tomatoes
1 large red onion, cut into chunks
1 green bell pepper, cut into chunks
1 yellow bell pepper, cut into chunks
1/2 cup kalamata olives
1/4 cup olive oil
2 tablespoons red wine vinegar
2 tablespoons dried oregano
2 cloves garlic, minced
Salt and black pepper, to taste
Instructions:
Preheat the oven to 400°F (200°C).
In a large bowl, whisk together the olive oil, red wine vinegar, oregano, garlic, salt, and black pepper.
Add the chicken breasts and vegetables to the bowl and toss to coat evenly.
Transfer everything to a baking dish and bake for 25-30 minutes, or until the chicken is cooked through and the vegetables are tender.
Serve hot with some feta cheese and pita bread.