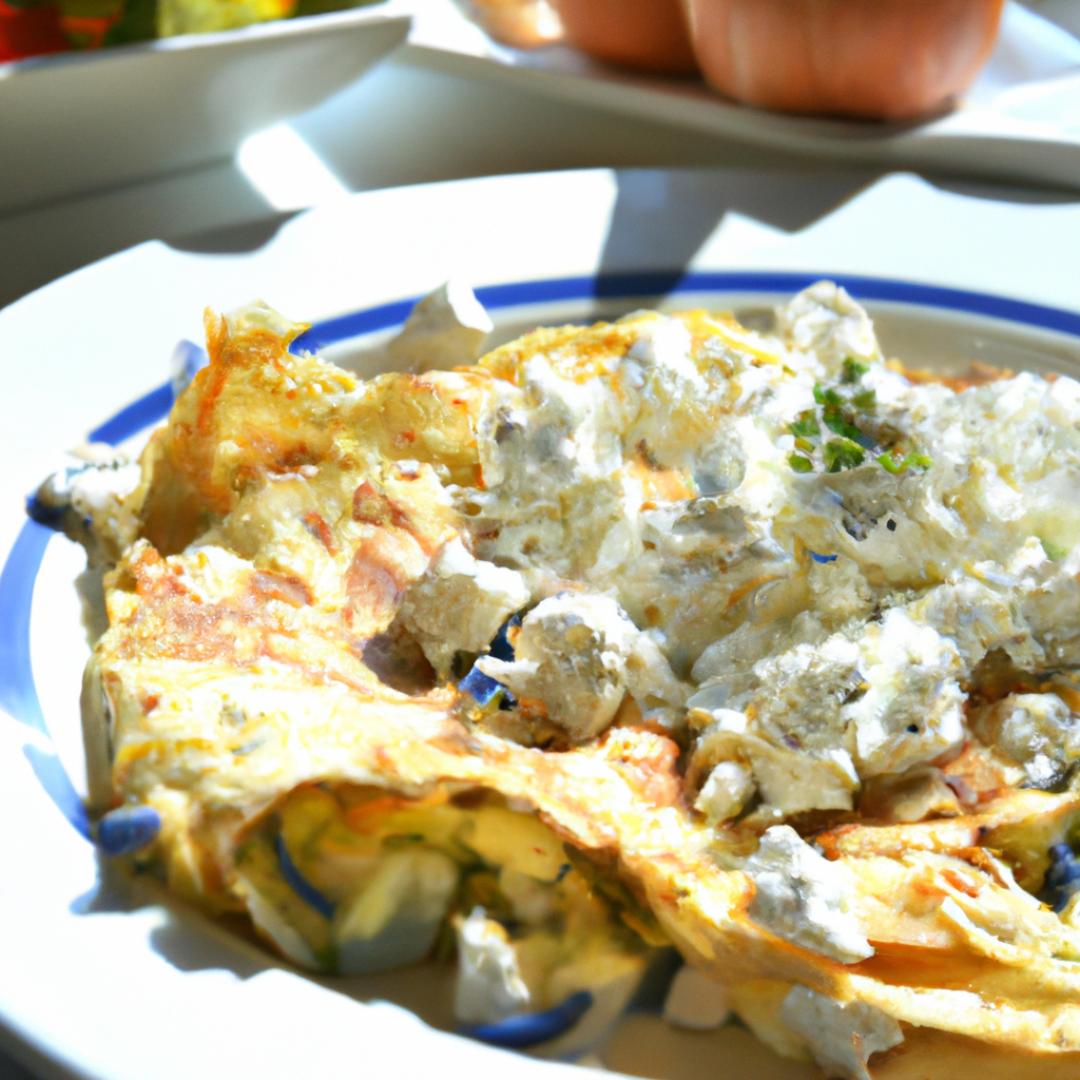 What ingredients are required for making a feta omelet with fresh tzatziki sauce?
Intro:
Looking for a delicious and satisfying breakfast option that is quick and easy to prepare? Look no further than this mouthwatering Greek-inspired recipe for a Feta Omelet with Fresh Tzatziki Sauce! Packed with protein, flavor, and nutrients, this dish is the perfect way to start your day on the right foot.
Ingredients:
– 2 large eggs
– 1/4 cup crumbled feta cheese
– 1/4 cup diced tomatoes
– 1/4 cup sliced kalamata olives
– 1 tablespoon chopped fresh parsley
– Salt and pepper to taste
– 1/4 cup plain Greek yogurt
– 1/4 cup grated cucumber
– 1 tablespoon chopped fresh dill
– 1 clove garlic, minced
– 1 teaspoon lemon juice
Instructions:
1. In a medium sized bowl, whisk together the eggs until well beaten. Add the crumbled feta cheese, diced tomatoes, sliced kalamata olives, and chopped fresh parsley. Season with salt and pepper to taste. Mix everything together until well combined.
2. Heat a non-stick skillet over medium-high heat. Once the skillet is hot, pour in the egg and feta mixture. Use a spatula to spread the mixture evenly around the skillet and cook for 2-3 minutes or until the eggs are set.
3. Flip the omelet over and cook for an additional 1-2 minutes or until fully cooked. Once done, use the spatula to carefully slide the omelet onto a plate.
4. In a small bowl, mix together the plain Greek yogurt, grated cucumber, chopped fresh dill, minced garlic, and lemon juice to make the tzatziki sauce.
5. Serve the omelet with a dollop of tzatziki sauce on top and enjoy a delicious and filling breakfast!
Outro:
This Feta Omelet with Fresh Tzatziki Sauce is the perfect way to indulge in a flavorful and satisfying breakfast without sacrificing on nutrition or convenience. With its simple ingredients and quick prep time, this recipe is sure to become a go-to favorite for busy mornings and lazy weekend brunches alike. So why wait? Give it a try today and see for yourself just how delicious and easy it can be to eat like a true Greek breakfast pro!