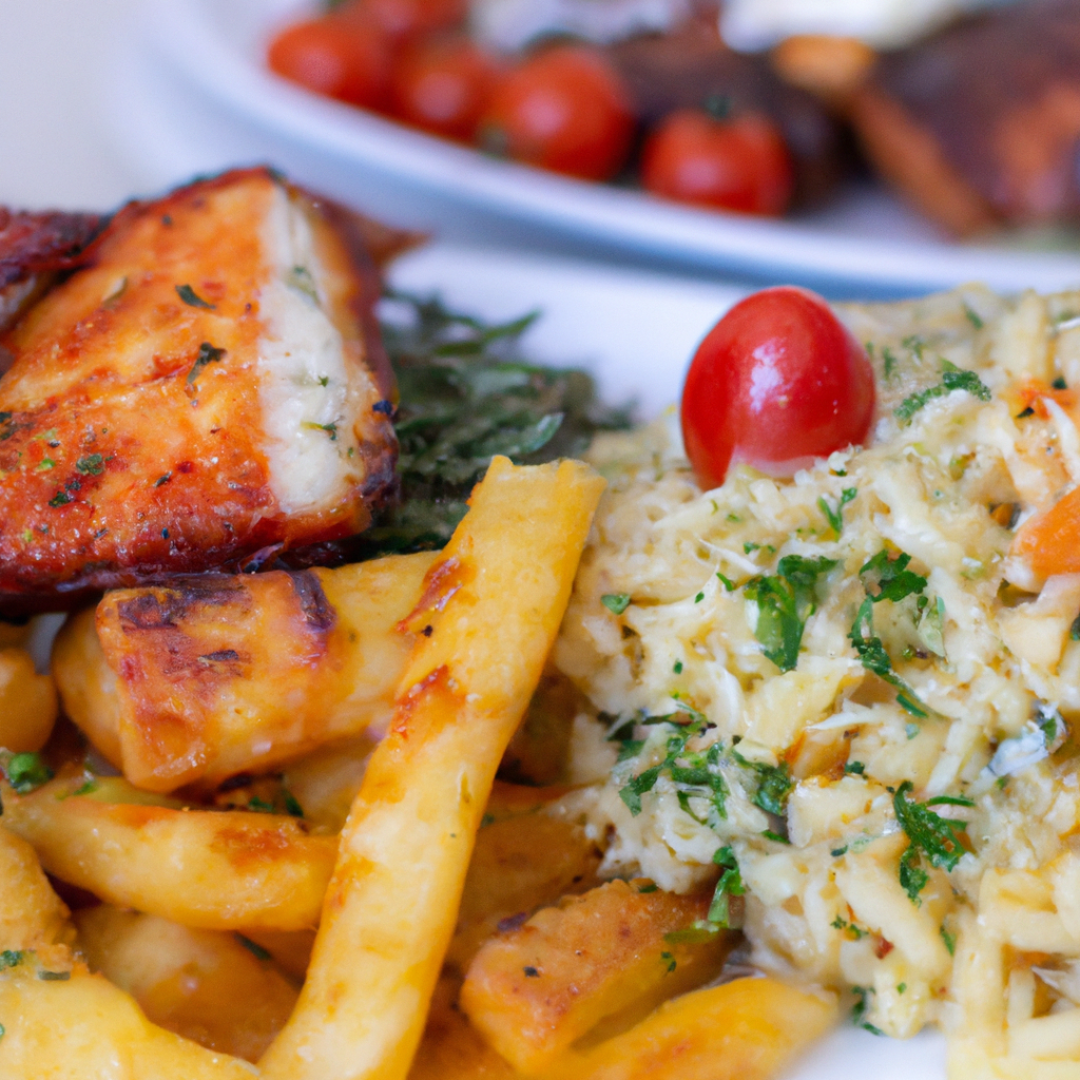 What ingredients are needed for this Greek dinner recipe?
**Introduction:**
Greece is known for its delicious Mediterranean cuisine that is loaded with bold flavors and aromatic spices. One of the most popular and authentic Greek dinner recipes is the classic Greek Moussaka. This dish is full of hearty ingredients and is perfect for a dinner feast with family and friends. In this article, we have included a step-by-step recipe for this classic dish that will transport you to the beautiful land of Greece.
**Recipe: Classic Greek Moussaka**
**Ingredients:**
– 2 large aubergines, sliced lengthways
– 500g minced lamb
– 2 onions, chopped
– 4 cloves garlic, minced
– 2 cans of chopped tomatoes
– 2 tbsp tomato puree
– 1 tsp ground cinnamon
– 1 tsp dried oregano
– 1 tsp dried parsley
– 1 cup red wine
– 1 cup water
– Salt and pepper
– Olive oil
– 2 tbsp butter
– 4 tbsp all-purpose flour
– 2 cups milk
– 2 eggs, beaten
– 1 cup grated parmesan cheese
**Cooking Method:**
1. Preheat the oven to 200°C/400°F/Gas Mark 6.
2. Place the sliced aubergines on a roasting tray, drizzle with olive oil and sprinkle with salt and pepper. Roast for 30 minutes until soft and golden brown. Put aside.
3. In a separate pan, heat olive oil and sauté the chopped onions and minced garlic until translucent.
4. Add the minced lamb and cook until browned.
5. Add the chopped tomatoes, tomato puree, ground cinnamon, dried oregano, dried parsley, red wine, water, and season with salt and pepper.
6. Mix well and simmer for 20-30 minutes until the sauce has thickened.
7. To make the béchamel sauce, melt butter in a separate saucepan, add flour and stir until smooth.
8. Gradually whisk in milk and bring the sauce to a boil.
9. Reduce the heat and simmer for 5-7 minutes until thickened.
10. Allow the sauce to cool and then add beaten eggs and grated parmesan cheese. Mix well.
11. Arrange half the roasted aubergines in a baking dish and then spoon over half the meat mixture. Repeat the layers and finish off with the béchamel sauce on top.
12. Bake in the oven for 45-50 minutes until golden brown and bubbling.
13. Remove, let cool for 10 minutes before slicing and serving.
**Outro:**
There you have it, a classic Greek Moussaka recipe that is packed with rich flavors and is perfect for a cozy dinner night. Do try this recipe at home and enjoy the Greek flavors in every bite!bon appétit!