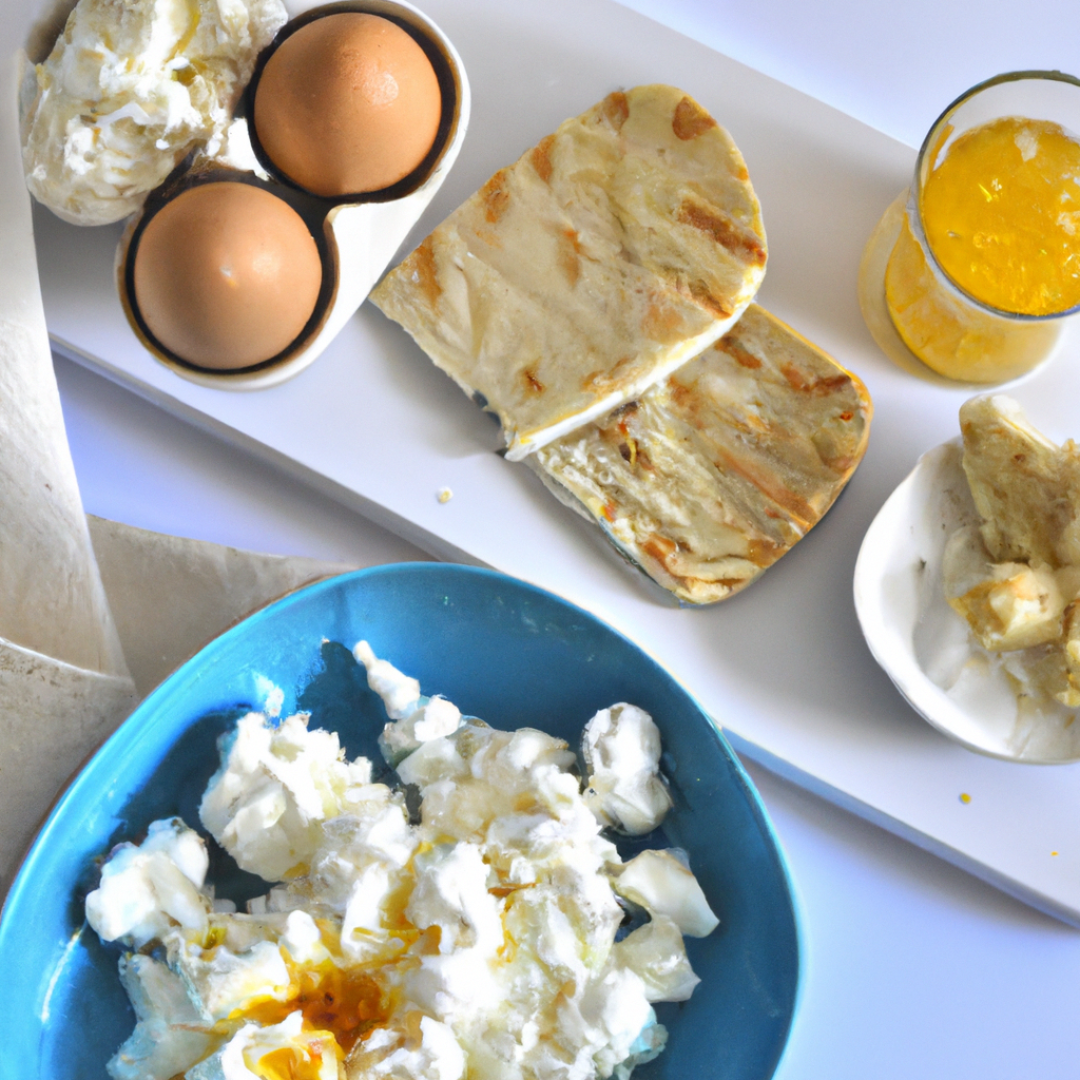 What are some traditional Greek breakfast dishes that can be incorporated into one's morning routine?
Revitalize Your Mornings with a Traditional Greek Breakfast Recipe
If you want to start your day with a healthy, delicious and filling breakfast, then you should try a traditional Greek breakfast recipe. Greeks take breakfast seriously and they usually eat a variety of dishes that combine fresh ingredients, good fats and proteins. Below you will find a recipe for a classic Greek breakfast omelet that you can easily make at home.
Ingredients
4 eggs, beaten
1/2 cup crumbled feta cheese
1/2 cup chopped fresh herbs (such as parsley, dill, mint, chives)
1/4 cup extra-virgin olive oil
1/2 red onion, chopped
1/2 red bell pepper, chopped
1/2 cup cherry tomatoes, halved
Salt and black pepper to taste
Instructions
In a large bowl, whisk together the eggs, feta cheese, fresh herbs, salt and black pepper.
In a skillet over medium heat, warm the olive oil and sauté the onion and red bell pepper for 5-7 minutes, until tender.
Add the cherry tomatoes and cook for 2-3 minutes until they soften.
Pour the egg mixture over vegetables and cook for 5-7 minutes until the omelet is set and the bottom is golden brown.
Using a spatula, fold the omelet in half and cook for another 2-3 minutes until the cheese is melted and the eggs are fully cooked.
Remove from heat and serve hot or at room temperature.
This omelet is not only tasty and nutritious, but also very versatile. You can use any type of cheese, herbs or vegetables that you have on hand. You can also serve it with a crusty bread, a Greek salad or a glass of freshly squeezed orange juice. Enjoy!