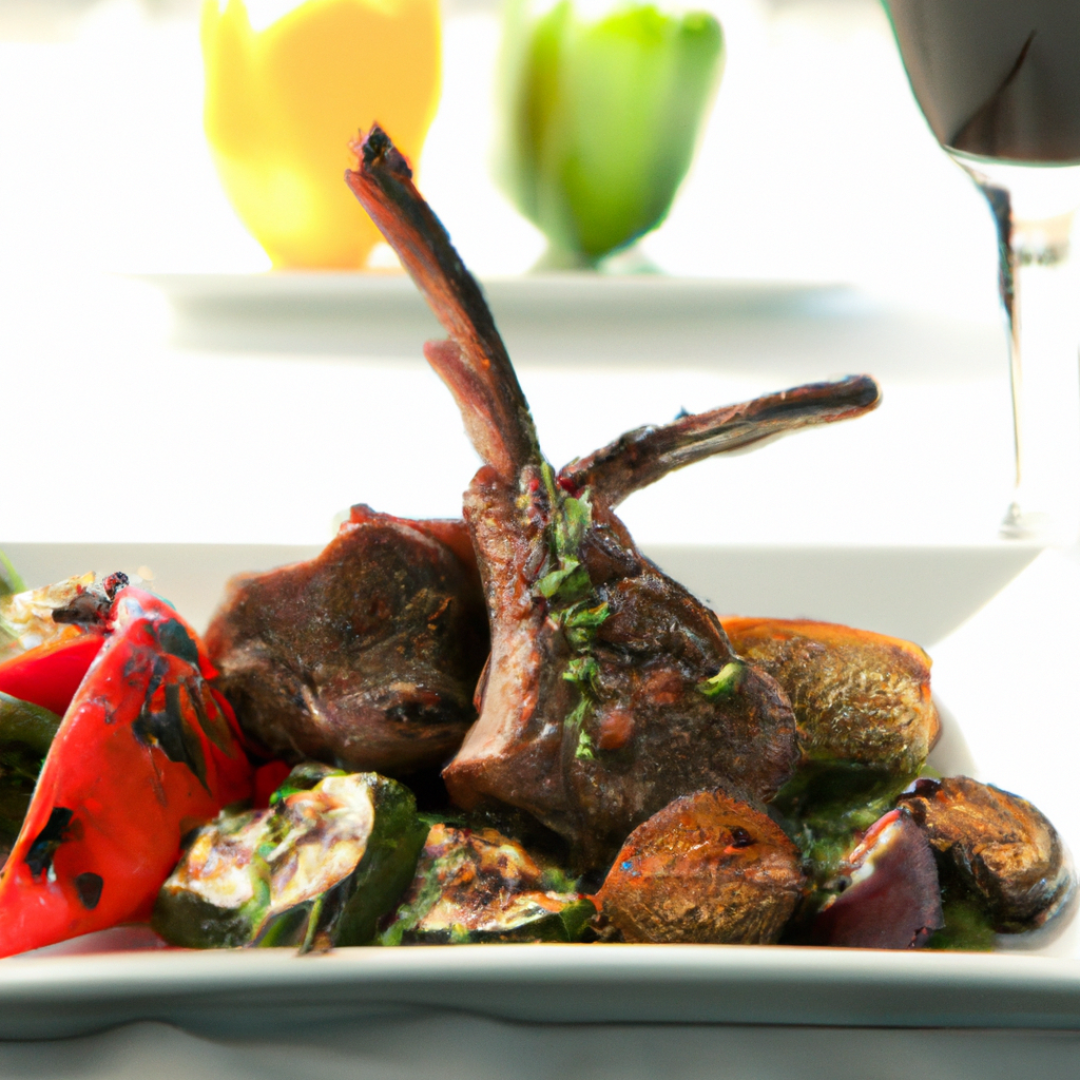 What's the best way to prepare Greek lamb chops for a PAA-compliant Mediterranean meal?
Mediterranean Delight: Greek Lamb Chops with Grilled Vegetables
This recipe is perfect for a summer evening, with juicy lamb chops and grilled vegetables, all seasoned with Mediterranean spices to bring out the flavors. Enjoy with a glass of your favorite red wine and some good company.
Ingredients
8 lamb chops
1 red onion, cut into wedges
1 zucchini, sliced
1 yellow squash, sliced
1 red bell pepper, sliced
1 yellow bell pepper, sliced
1/4 cup olive oil
3 cloves garlic, minced
1 tbsp dried oregano
1 tbsp dried thyme
1 tbsp dried rosemary
Salt and pepper
Instructions
In a small bowl, mix together olive oil, garlic, oregano, thyme, rosemary, salt and pepper to prepare the marinade.
Place lamb chops in a ziplock bag and pour marinade over the chops. Seal the bag and massage the marinade into the meat. Refrigerate for at least 2 hours, or overnight for best results.
Preheat the grill to high heat.
Place the marinated lamb chops on the grill and cook for 3-4 minutes per side, depending on the thickness of the chops. Aim for an internal temperature of 145°F for medium rare.
While the lamb chops are cooking, place the vegetables in a large bowl and toss with olive oil, salt, and pepper.
Add the vegetables to the grill and cook until tender and lightly charred, about 5-7 minutes, flipping occasionally.
Serve hot and enjoy!
Thank you for trying out this recipe! We hope you enjoy this Mediterranean delight with its juicy lamb chops and grilled vegetables bringing out all the flavors of summer.