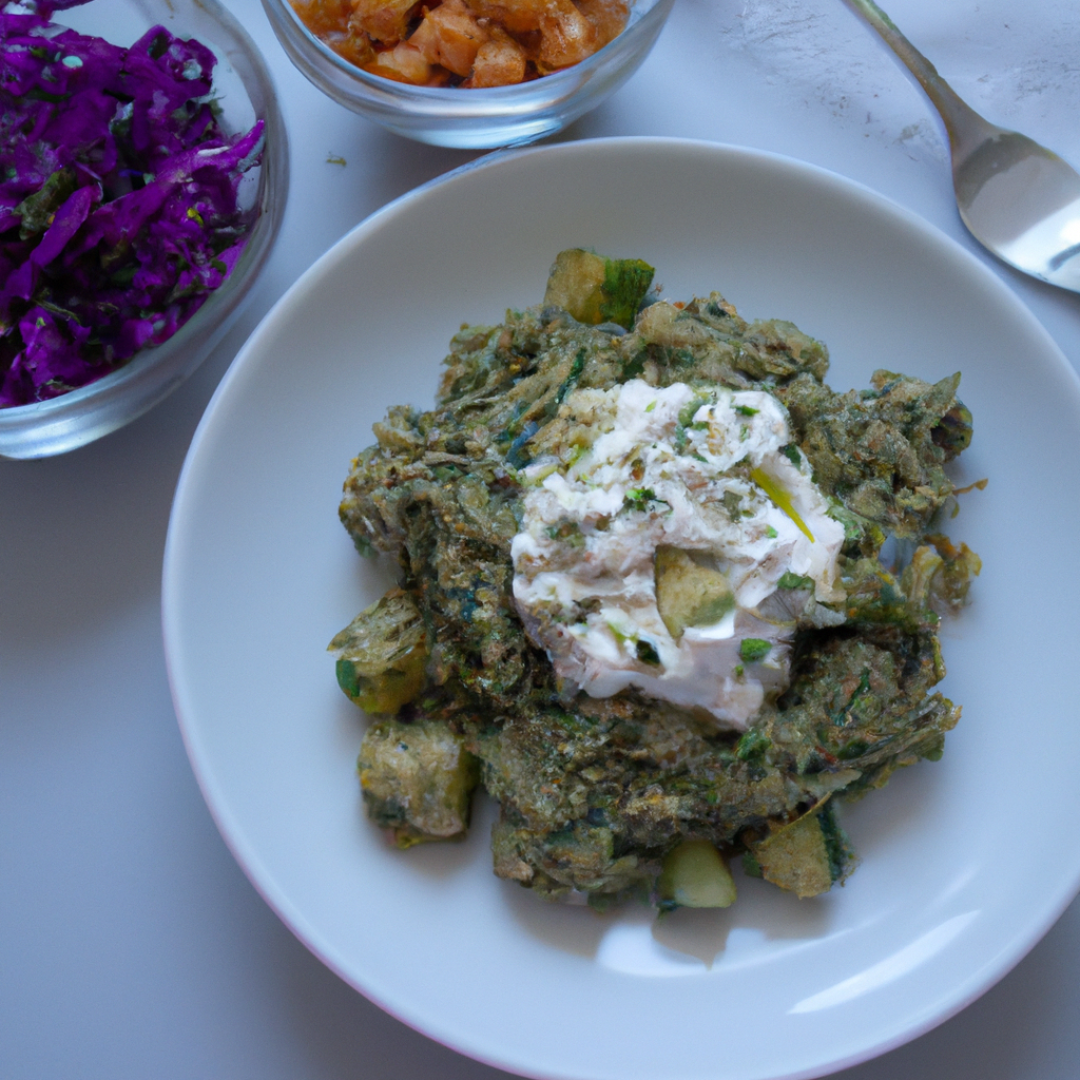 How does the classic Greek recipe featured in this article differ from its vegan counterpart?
Deliciously Greek and Vegan: A Classic Recipe with a Plant-Based Twist
Intro
Greek cuisine is rich in flavors, colors, and aromas. With an abundance of fresh vegetables, herbs, and spices, Greek dishes can be easily veganized while maintaining their traditional taste and texture.
In this recipe, we'll show you how to make a classic Greek dish with a plant-based twist. We'll replace the meat with hearty mushrooms and use vegan feta cheese to give it that salty, tangy taste that we all love.
Ready to cook up some deliciously Greek and vegan food? Let's get started!
Ingredients
1 pound portobello mushrooms, sliced
1/4 cup olive oil
1 onion, chopped
3 garlic cloves, minced
1 red bell pepper, chopped
1 green bell pepper, chopped
1 zucchini, sliced
1 eggplant, diced
1 can (14.5 oz) diced tomatoes
1/4 cup tomato paste
1/2 cup vegetable broth
1 tbsp dried oregano
1 tbsp dried basil
Salt and pepper to taste
Vegan feta cheese, crumbled
Instructions
Heat the olive oil in a large skillet over medium-high heat. Add the mushrooms and cook for 5-7 minutes, or until they are tender and golden brown. Remove the mushrooms from the skillet and set them aside.
In the same skillet, add the chopped onion and garlic. Cook for 2-3 minutes or until the onion is translucent.
Add the chopped red and green bell peppers, sliced zucchini, and diced eggplant. Cook for another 5-7 minutes, or until the vegetables are soft and tender.
Next, add the can of diced tomatoes, tomato paste, vegetable broth, dried oregano, and dried basil. Stir well to combine.
Reduce the heat to low and let the mixture simmer for about 20 minutes, or until the sauce has thickened and the vegetables are fully cooked.
Stir in the cooked mushrooms and let them heat through for an additional 2-3 minutes.
Season with salt and pepper to taste.
Top with crumbled vegan feta cheese before serving.
Outro
And there you have it – a deliciously Greek and vegan recipe with a plant-based twist! This dish is perfect for a cozy night in or a dinner party with friends. It's hearty, flavorful, and packed with nutritious vegetables.
Don't hesitate to experiment with different vegetables and spices to make it your own. And if you give this recipe a try, let us know how it turned out in the comments below!