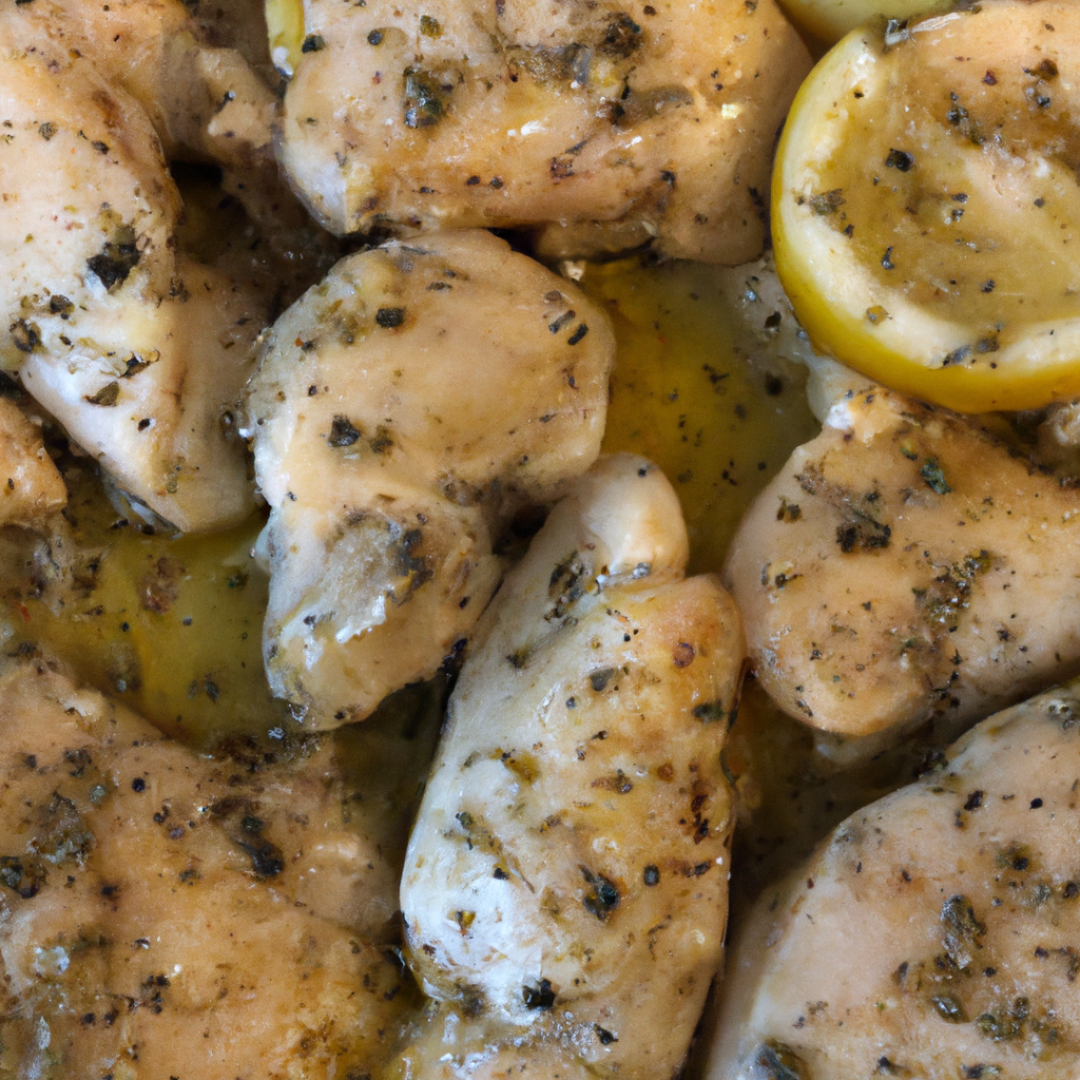 What type of cooking method is used for this lemon garlic chicken recipe?
Intro:
Greece is known for its rich culture, beautiful landscape, and mouthwatering cuisine. Greek cuisine boasts of dishes that are flavorful and packed with unique spices and seasonings that create a truly authentic taste. One of the most popular dishes in Greek cuisine is lemon garlic chicken, which is a perfect combination of tangy and savory flavors. Let's take a trip to Greece and experience a taste of their cuisine with this delicious lemon garlic chicken recipe.
Ingredients:
• 4 boneless, skinless chicken breasts
• 1/4 cup olive oil
• 1/4 cup lemon juice
• 4 cloves garlic, minced
• 1/2 tsp dried oregano
• 1/2 tsp dried thyme
• 1/2 tsp salt
• 1/4 tsp black pepper
• Lemon slices and fresh parsley, for garnish
Instructions:
1. Preheat the oven to 375°F (190°C).
2. Season the chicken breasts with salt and pepper on both sides and set them aside.
3. In a small bowl, whisk together the olive oil, lemon juice, minced garlic, dried oregano, and dried thyme to make the marinade.
4. Pour the marinade over the chicken breasts, making sure they are well coated on all sides.
5. Let the chicken marinate for at least 30 minutes to 1 hour to let the flavors meld together.
6. Heat a large skillet over medium-high heat.
7. Remove the chicken from the marinade and shake off any excess.
8. Add the chicken breasts to the skillet and sear for 2-3 minutes on each side until golden brown.
9. Transfer the seared chicken breasts to a baking dish and pour the remaining marinade over the chicken.
10. Bake the chicken for 25-30 minutes or until the internal temperature reaches 165°F (74°C).
11. Garnish with lemon slices and fresh parsley before serving.
Outro:
This delicious lemon garlic chicken recipe brings a taste of Greece straight to your kitchen. The tangy and savory flavors of this dish will surely satisfy your taste buds. Try this recipe for your next dinner party and your guests will surely be impressed. Enjoy!