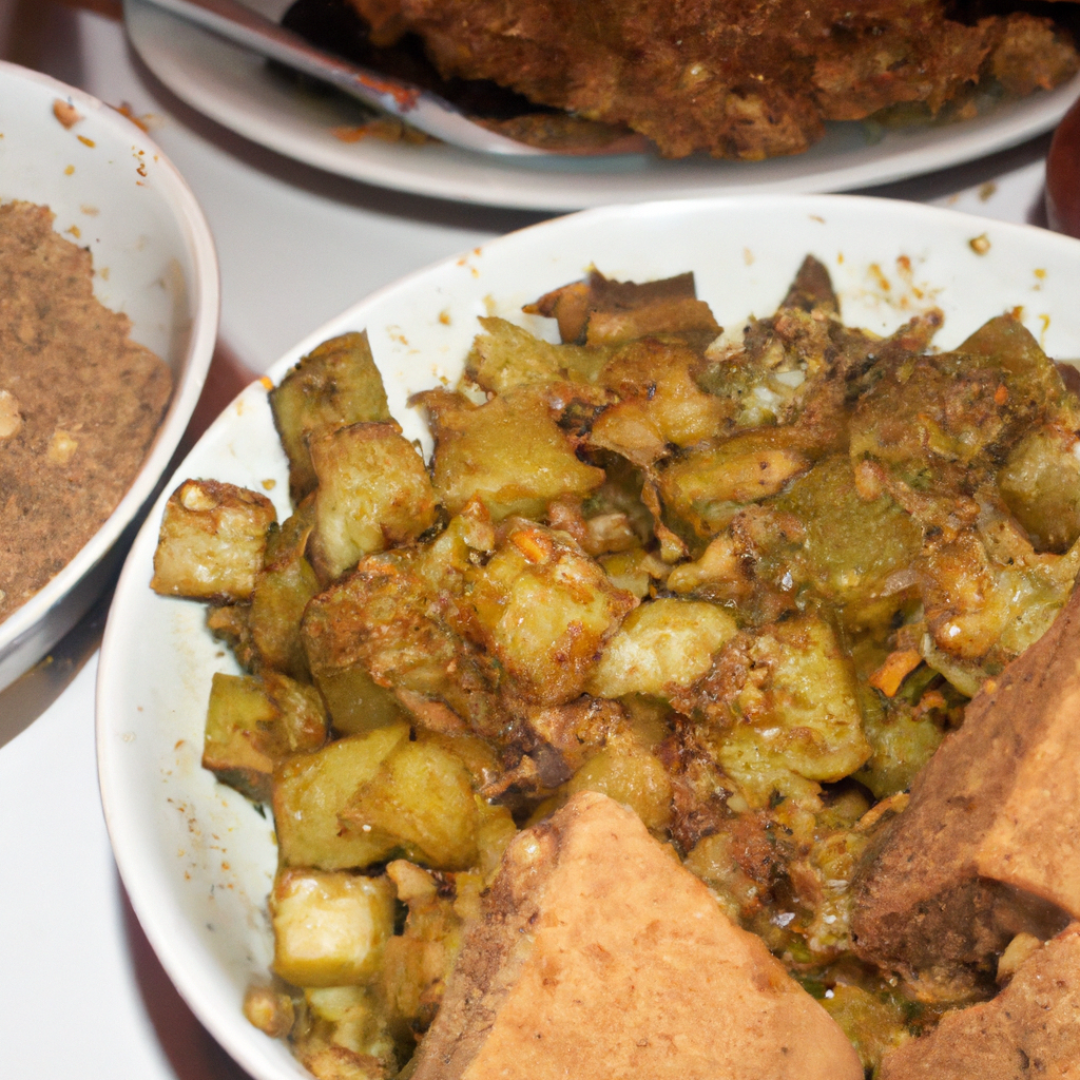 What are the essential ingredients for a traditional Greek dinner?
Delicious Greek Feast: How to Make a Traditional Greek Dinner at Home
Get ready for a mouth-watering experience! In this recipe, we'll teach you how to make a traditional Greek dinner that will impress your family and friends. From Spanakopita to Moussaka, this dinner will transport you straight to the sunny shores of Greece. So let's get started!
Ingredients
1 pound ground beef or lamb
1 onion, chopped
3 cloves garlic, minced
1 can diced tomatoes
1 tablespoon tomato paste
1 teaspoon cinnamon
1 teaspoon oregano
1/2 teaspoon nutmeg
2 eggplants
1 cup breadcrumbs
1/4 cup chopped parsley
1/4 cup chopped mint
1/2 cup olive oil
8-10 sheets phyllo dough
1/2 cup melted butter
1 cup crumbled feta cheese
1 cup whole milk
1/2 cup unsalted butter
1/2 cup flour
Salt and pepper to taste
Instructions
Moussaka
Peel and slice the eggplants into 1/4-inch rounds. Sprinkle with salt and let sit for 30 minutes to drain excess water.
Meanwhile, in a pan over medium heat, sauté the beef or lamb until browned. Add onions and garlic and cook until softened.
Add diced tomatoes, tomato paste, cinnamon, oregano, nutmeg, salt, and pepper. Simmer for 20-30 minutes until thickened.
Rinse the eggplant slices and dry them with paper towels. In a bowl, mix the breadcrumbs, parsley, mint and 1/4 cup of olive oil. Coat each eggplant slice in the breadcrumb mixture and place them onto a baking sheet.
Preheat the oven to 375°F (190°C). Bake the eggplant for about 20 minutes, until golden brown.
Take an oven-safe dish and layer the eggplant slices, followed by the meat sauce and sprinkle on feta cheese. Repeat until the ingredients are fully utilized. Lastly, sprinkle feta cheese on the top layer.
Melt the butter in a saucepan over low heat and brush the top of the final layer with the melted butter. Bake the moussaka for 45-60 minutes until the top is golden and bubbly.
Serve immediately. Enjoy your homemade moussaka!
Spanakopita
Preheat the oven to 375°F (190°C). Heat the olive oil in a pan over medium-high heat. Add the chopped onion and sauté until soft, for about 5 minutes. Add the minced garlic and cook for an additional minute.
Reduce the heat to low, add the spinach, salt, and pepper to the pan and let cook for 10 minutes. Remove the pan from the heat and let it cool.
In a separate bowl, mix together the crumbled feta cheese and the spinach mixture.
Unroll the phyllo dough and transfer it to a large cutting board. Carefully separate the sheets and cover the stack with a damp towel to prevent drying out.
Brush a 9×13 inch baking dish with melted butter. Lay 5 sheets of phyllo dough in the dish, brushing each sheet with melted butter before adding the next, leaving a bit of overhang of the phyllo dough all around the baking dish.
Spoon the spinach and feta mixture over the phyllo dough layers. Fold the overhanging phyllo dough up and over the filling, brushing with butter. Repeat this process with another 5 sheets of phyllo dough brushing each layer with melted butter.
Bake the spanakopita for 30-40 minutes, until the phyllo dough is golden brown. Let it rest 5 minutes before serving, to save your soft palate.
Serve immediately. Enjoy your homemade spanakopita!
Conclusion
Now, that was a delicious meal! We hope you enjoyed making and eating your homemade moussaka and spanakopita. Thanks for cooking with us. Don't forget to try more traditional Greek dishes and share your culinary experiences with your family and friends.