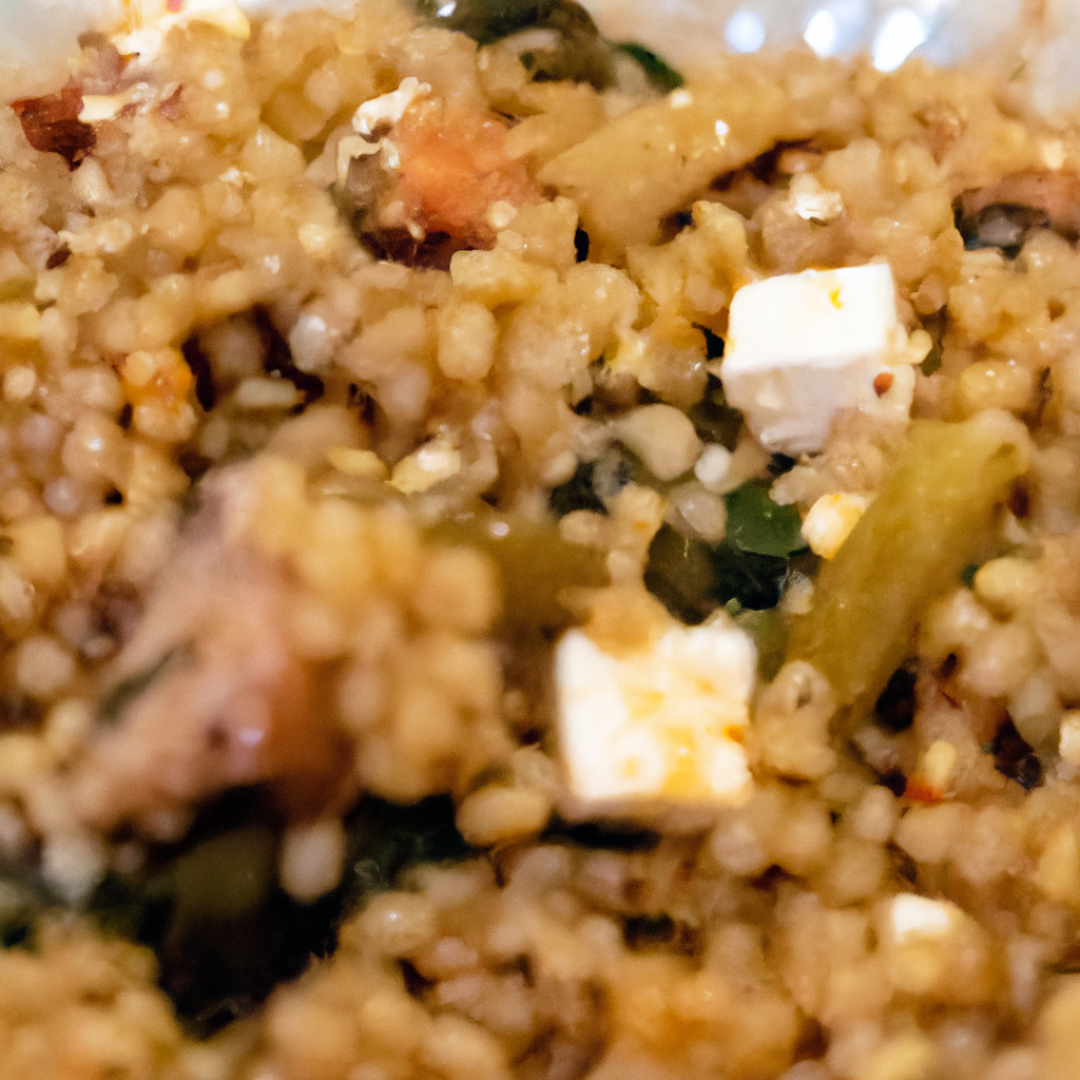 What are some traditional Greek dishes that can accompany the Greek dinner recipe?
Savor the Flavors of Greece
Transport yourself to the sun-kissed islands of Greece with this traditional Greek dinner recipe. Laden with hearty vegetables and the bright flavors of the region, this dish is sure to satisfy all your cravings and leave you wanting more.
Traditional Greek Dinner Recipe
Ingredients:
1 red onion

diced

2 bell peppers

sliced

1 zucchini

sliced

1 eggplant

sliced

4 tomatoes

chopped

1/2 cup of kalamata olives

chopped

4 cloves of garlic

minced

1/4 cup of olive oil

divided

1 tsp of dried oregano

Salt and pepper to taste
Instructions:
Preheat your oven to 375F.

In a large bowl, toss the diced red onion, sliced bell peppers, sliced zucchini, sliced eggplant, and chopped tomatoes with 3 tablespoons of olive oil, minced garlic, dried oregano, as well as salt and pepper to taste. Mix well to combine evenly.

Transfer the vegetable mixture to a 9 x 13 inch baking dish.

Sprinkle the top of the vegetable mixture with chopped kalamata olives and drizzle the remaining 1 tablespoon of olive oil on top.

Bake the dish in the preheated oven for 45-50 minutes, or until the vegetables have softened and are slightly browned on top.

Remove the dish from the oven and let it rest for 5-10 minutes before serving.
Note: This dish is best served hot, and can be enjoyed as is, or with a side of fresh pita bread or cooked rice.
Thank you for trying out this authentic Greek recipe, and we hope you enjoyed the flavors of the Mediterranean. Don't forget to share this recipe with friends and family, and tag us @SavorTheFlavors on social media to showcase your culinary creations!