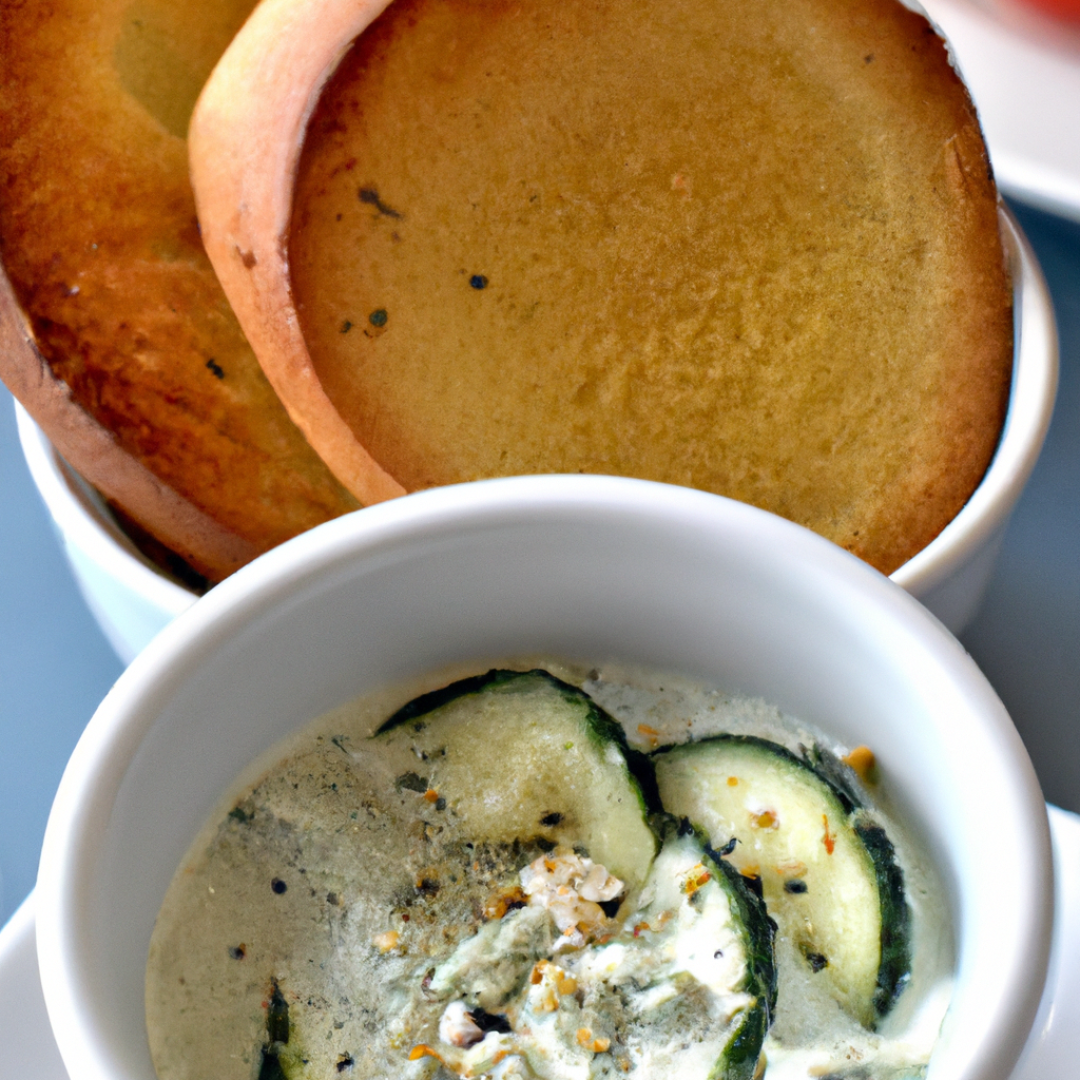 What are some key ingredients in the Tzatziki recipe that give it a distinctive Greek flavor?
Savor the Flavor of Greece with this Tantalizing Tzatziki Recipe
Introduction:
Experience the rich flavors of Greek cuisine with this authentic Tzatziki recipe. This creamy cucumber and yogurt sauce or dip is a mainstay in Greek cooking and pairs perfectly with pita bread, grilled meats, or as part of a meze platter. Simple to prepare, but packed with freshness and flavor, this is one recipe you'll make again and again!
Ingredients
1 cup plain Greek yogurt
1 medium cucumber, peeled and finely diced
2 cloves garlic, minced
1 tablespoon fresh lemon juice
1 tablespoon olive oil
2 teaspoons chopped fresh dill
Salt and pepper to taste
Instructions
Begin by peeling and dicing the cucumber. Salt the cucumber slices and let them sit for a few minutes to draw out excess moisture. Pat dry with a paper towel before moving to the next step.
In a bowl, combine the Greek yogurt and minced garlic. Stir thoroughly until well combined.
Add in the diced cucumber, fresh dill, and lemon juice. Drizzle with olive oil and stir again until all ingredients are fully incorporated.
Season your Tzatziki sauce with salt and pepper. For best flavor, refrigerate for at least two hours before serving.
Serve alongside warm pita bread, grilled meats, or fresh vegetables. Enjoy your homemade Tzatziki sauce!
Outro:
Congratulations! You've just prepared an authentic Greek Tzatziki sauce. This versatile dip is the perfect accompaniment to any Mediterranean meal. Share this delectable dish at your next gathering or enjoy it as a refreshing snack in the afternoon. It's a simple way to infuse your kitchen with the enticing flavors of Greece. Enjoy and καλή όρεξη (good appetite)!