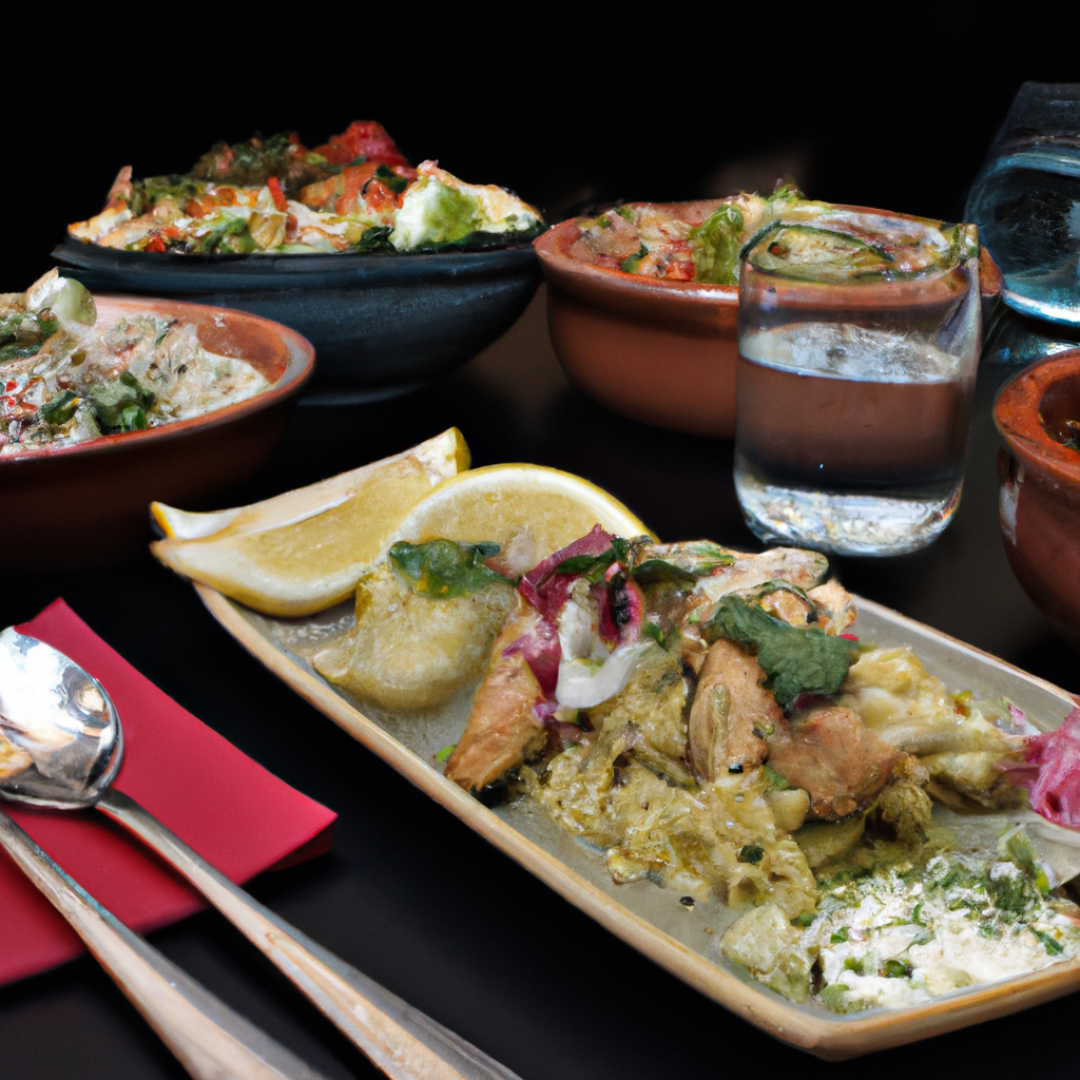 What are the key ingredients required to make this Greek-inspired dinner recipe?
Indulge in the Flavors of Greece with this Mouthwatering Dinner Recipe
Get ready to be transported to the beautiful Mediterranean with this delicious Greek-inspired dinner recipe that will tantalize your tastebuds. Known for its flavorful combination of savory herbs, spices, and fresh ingredients, Greek cuisine is a culinary adventure that you don't want to miss. So roll up your sleeves and let's get cooking!
Ingredients
4 boneless, skinless chicken breasts
1 lemon, sliced
3 tablespoons olive oil
1 tablespoon dried oregano
1 tablespoon dried thyme
1 teaspoon garlic powder
1/2 teaspoon salt
1/4 teaspoon black pepper
1/2 cup pitted Kalamata olives
1/2 cup crumbled feta cheese
1/4 cup chopped fresh parsley
Instructions
Preheat your oven to 375°F (190°C).
Place the chicken breasts in a baking dish and drizzle them with the olive oil.
Season the chicken on all sides with the oregano, thyme, garlic powder, salt, and black pepper.
Arrange the sliced lemon on top of each chicken breast.
Bake the chicken for 25-30 minutes or until cooked through.
Remove the dish from the oven and sprinkle the olives, feta cheese, and parsley over the top of the chicken.
Return the dish to the oven and bake for an additional 5 minutes until the cheese is melted and bubbly.
Remove from the oven and let cool for a few minutes before serving.
Serving Suggestion
This flavorful dish is perfect served alongside a simple Greek salad made with sliced cucumbers, cherry tomatoes, red onion, and a drizzle of lemon juice and olive oil. You can also add a side of warm pita bread to round out the meal.