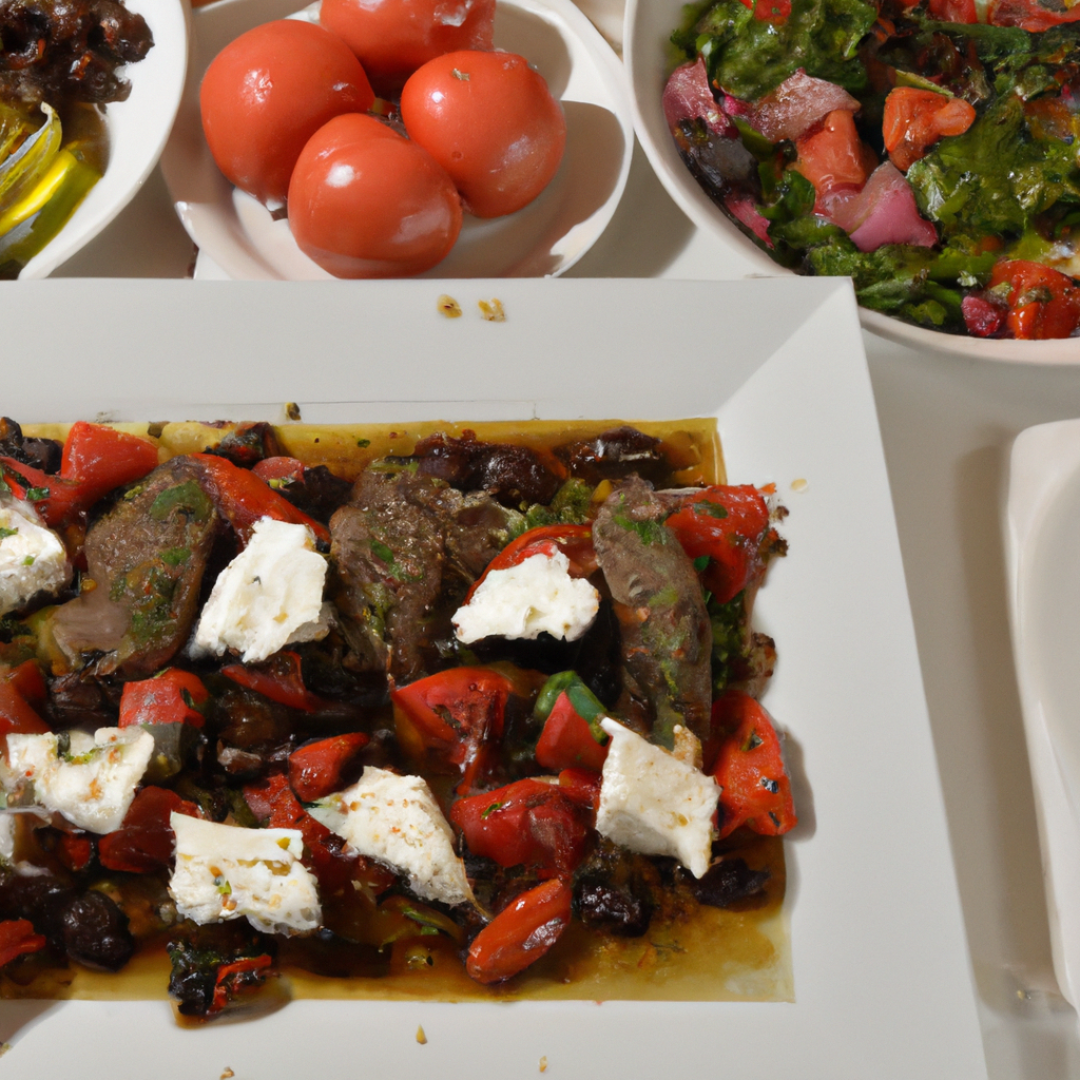 What are some common Greek spices and ingredients used in this mouth-watering dinner recipe?
Mouth-Watering Greek Dinner Delight: Authentic Recipe for a Deliciously Flavorful Feast
If you are looking for a delicious, authentic Greek dinner recipe that will have your taste buds singing, look no further! This recipe is full of flavor and will transport you straight to the streets of Greece. The best part? It is easy to make and perfect for sharing with friends and family.
Ingredients:
4 chicken breasts
1/2 cup olive oil
1/4 cup lemon juice
2 tablespoons red wine vinegar
1 tablespoon dried oregano
1 tablespoon minced garlic
1 tablespoon Dijon mustard
1 teaspoon dried thyme
1/2 teaspoon salt
1/4 teaspoon black pepper
1/2 cup crumbled feta cheese
1/2 cup diced cucumber
1/2 cup diced tomato
1/4 cup sliced kalamata olives
1/4 cup chopped fresh parsley
Instructions:
In a large bowl, whisk together the olive oil, lemon juice, red wine vinegar, oregano, garlic, Dijon mustard, thyme, salt, and pepper.
Add the chicken breasts to the bowl and coat them in the marinade. Cover the bowl with plastic wrap and refrigerate for at least 1 hour, or overnight if possible.
Preheat the grill to medium-high heat.
Remove the chicken from the marinade and discard the marinade.
Grill the chicken breasts for 6-8 minutes per side, or until they are cooked through and the internal temperature reaches 165°F.
Let the chicken rest for 5 minutes, then slice it into strips.
Divide the chicken strips between four plates and top each plate with feta cheese, cucumber, tomato, kalamata olives, and parsley.
Serve and enjoy!
Conclusion:
This authentic Greek dinner recipe is sure to impress your family and friends. The delicious chicken dish has a unique blend of flavors, thanks to the marinade that features classic Greek ingredients like oregano, garlic, and lemon. Topped with feta cheese, cucumber, tomato, kalamata olives, and fresh parsley, this dish is not only flavorful but also visually stunning. Serve with warm pita bread and a side of tzatziki sauce for a complete Greek experience. Enjoy!