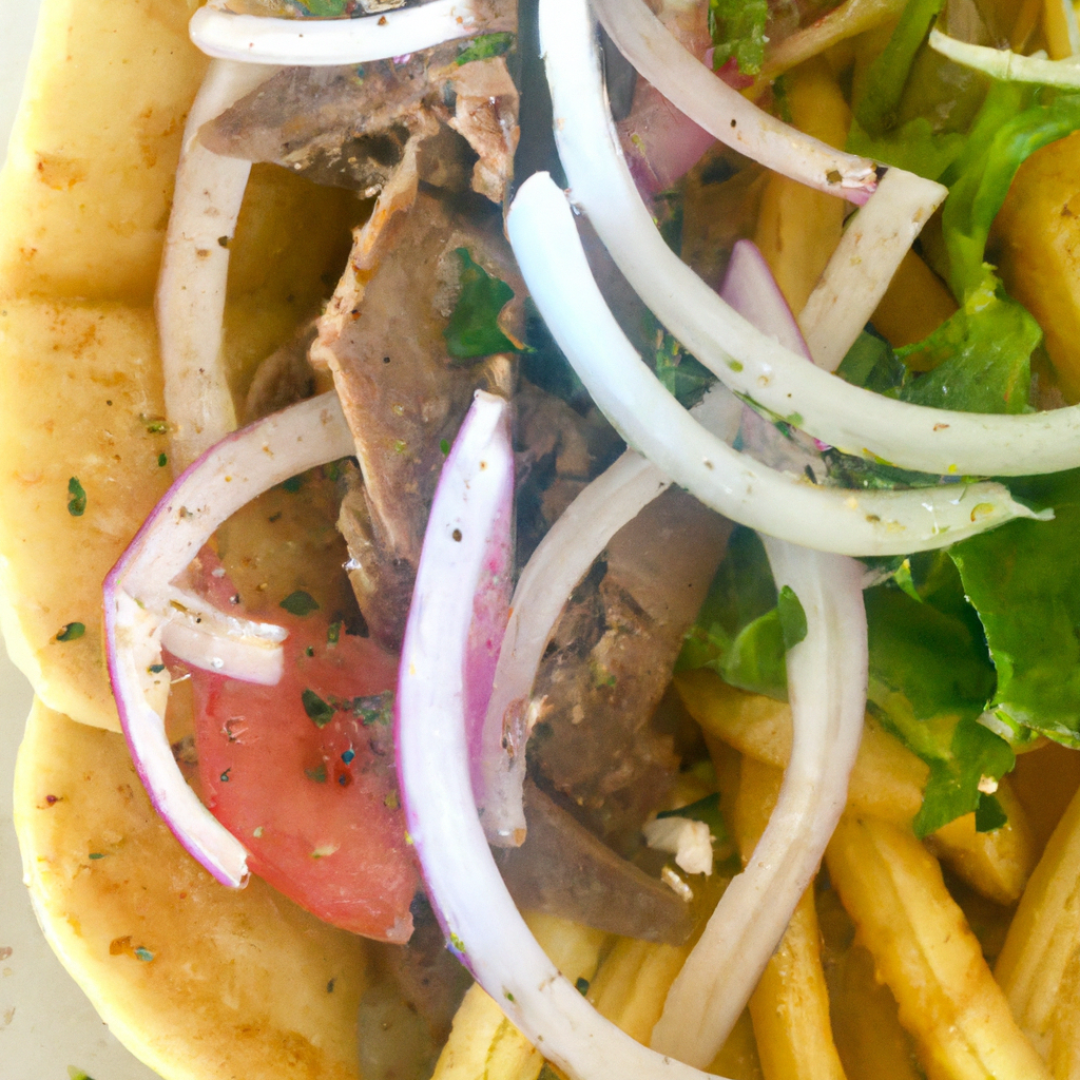 What makes a Greek gyro an authentic Mediterranean delight?
Mediterranean Delight: Authentic Greek Gyros Recipe for the Perfect Lunch
Have you ever tasted a hot and juicy gyro straight from the streets of Greece? The Mediterranean flavors of fresh tzatziki, savory meat, and warm pita bread will have you craving for more. Impress your friends and family by recreating this authentic Greek gyro recipe in the comfort of your own home!
Ingredients
1 pound of ground lamb or beef
1/2 onion, chopped finely
3 cloves of garlic, minced
1 tablespoon of dried oregano
1 tablespoon of dried thyme
1 teaspoon of paprika
1 teaspoon of cumin
Salt and black pepper to taste
4-6 pita breads
Chopped tomatoes, onions, and lettuce (optional)
For the tzatziki sauce:

1 cucumber, grated and squeezed to remove excess liquid
1 cup of Greek yogurt
2 cloves of garlic, minced
1 tablespoon of olive oil
1 tablespoon of lemon juice
Salt and black pepper to taste
Instructions
In a large mixing bowl, combine the ground lamb or beef, chopped onion, minced garlic, dried oregano, dried thyme, paprika, cumin, salt, and black pepper.
Mix everything well until all the ingredients are evenly distributed.
Cover the bowl with a plastic wrap and leave it in the fridge for at least 2 hours or overnight to allow the flavors to blend in.
Preheat the oven to 350°F.
Divide the meat mixture into equally sized portions and shape them into oblong patties.
Place the patties on a baking sheet and bake in the preheated oven for 20-25 minutes, or until fully cooked through.
While the patties are baking, prepare the tzatziki sauce by combining the grated cucumber, Greek yogurt, minced garlic, olive oil, lemon juice, salt, and black pepper in a mixing bowl.
Once everything is combined, cover the bowl with a plastic wrap and leave it in the fridge until ready to serve.
When the patties are done, remove them from the oven and let them rest for a few minutes before slicing them into thin strips.
To assemble the gyros, place a pita bread on a plate and add some sliced meat, chopped tomatoes, onions, and lettuce (if desired).
Drizzle some tzatziki sauce over the top and wrap the pita bread tightly around the filling.
Serve immediately with an extra side of tzatziki sauce and enjoy!
Conclusion
Congratulations, you just made an authentic Greek gyro recipe that is perfect for lunch or dinner. The combination of savory meat, crunchy vegetables, and tangy tzatziki sauce will definitely satisfy your cravings. Serve this delicious Mediterranean dish to your loved ones and share the flavors of Greece with them.