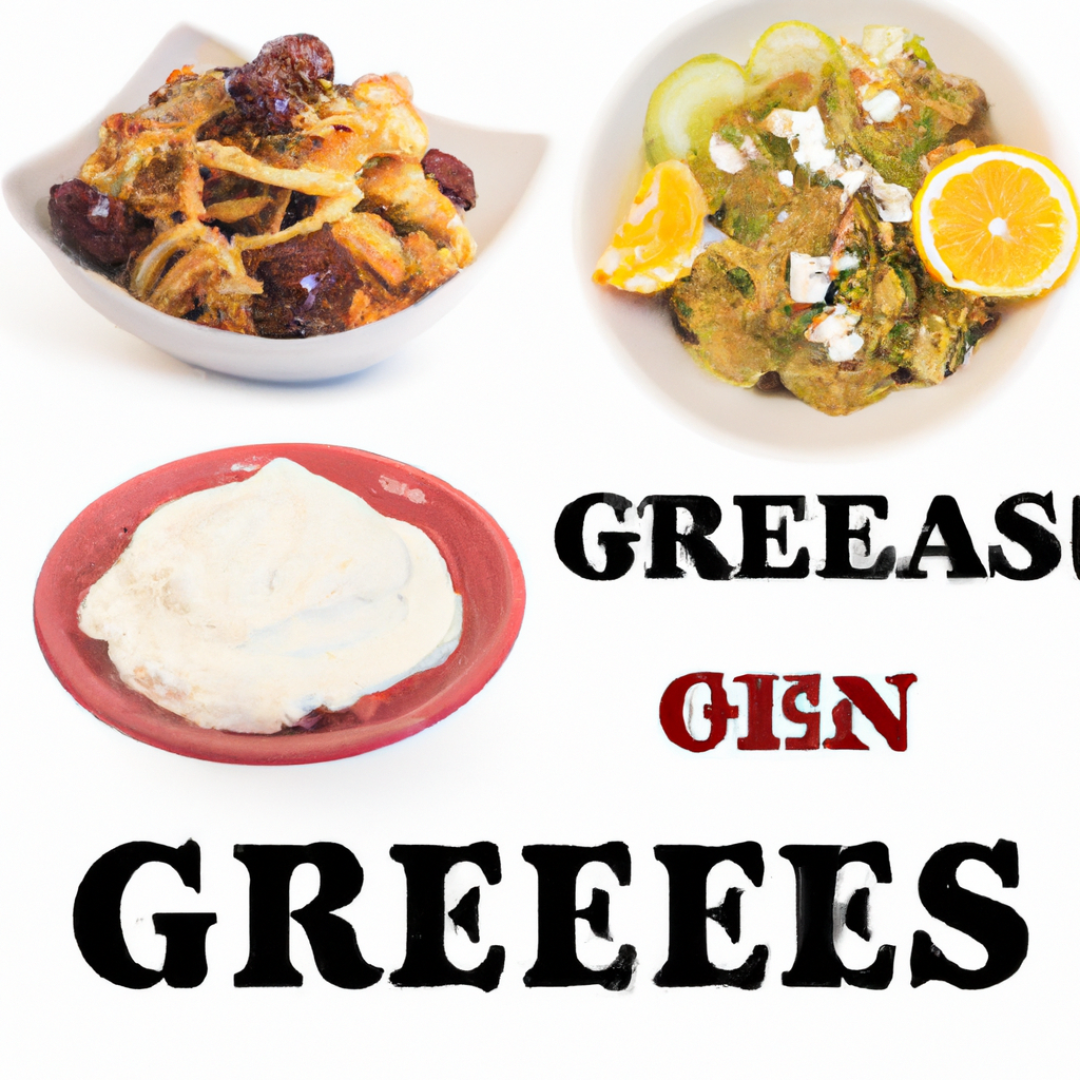 1) What ingredients are needed for the Greek Delight recipe?
Greek Delight: Quick and Easy Recipe for a Tasty Lunch
Are you looking for a quick and easy lunch recipe that is packed with flavors and nutrients? Look no further than this Greek Delight! Made with simple and fresh ingredients, this dish is a perfect healthy option to satisfy your cravings.
Ingredients
1

cucumber, peeled and chopped

2

ripe tomatoes, chopped

1

small red onion, sliced

1/2 cup

kalamata olives, pitted and sliced

1/2 cup

crumbled feta cheese

1/4 cup

extra-virgin olive oil

2 tbsp

red wine vinegar

1 tsp

dried oregano

Salt and pepper

, to taste
Instructions
In a large bowl, combine the chopped cucumber, tomatoes, sliced red onion, and sliced kalamata olives.
Sprinkle the crumbled feta cheese on top of the vegetables, and set aside.
In a small bowl, whisk together the extra-virgin olive oil, red wine vinegar, dried oregano, salt and pepper, until well combined.
Pour the dressing over the vegetable mixture, and toss gently until everything is coated evenly.
Chill in the refrigerator for at least 30 minutes to allow the flavors to meld together.
Enjoy your Greek Delight!
This Greek Delight is not only a delicious lunch option, but it is also packed with nutrients such as fiber, healthy fats, and antioxidants. You can also customize this recipe by adding or substituting different vegetables, or even adding some grilled chicken or shrimp for some extra protein. Give it a try and let us know what you think!