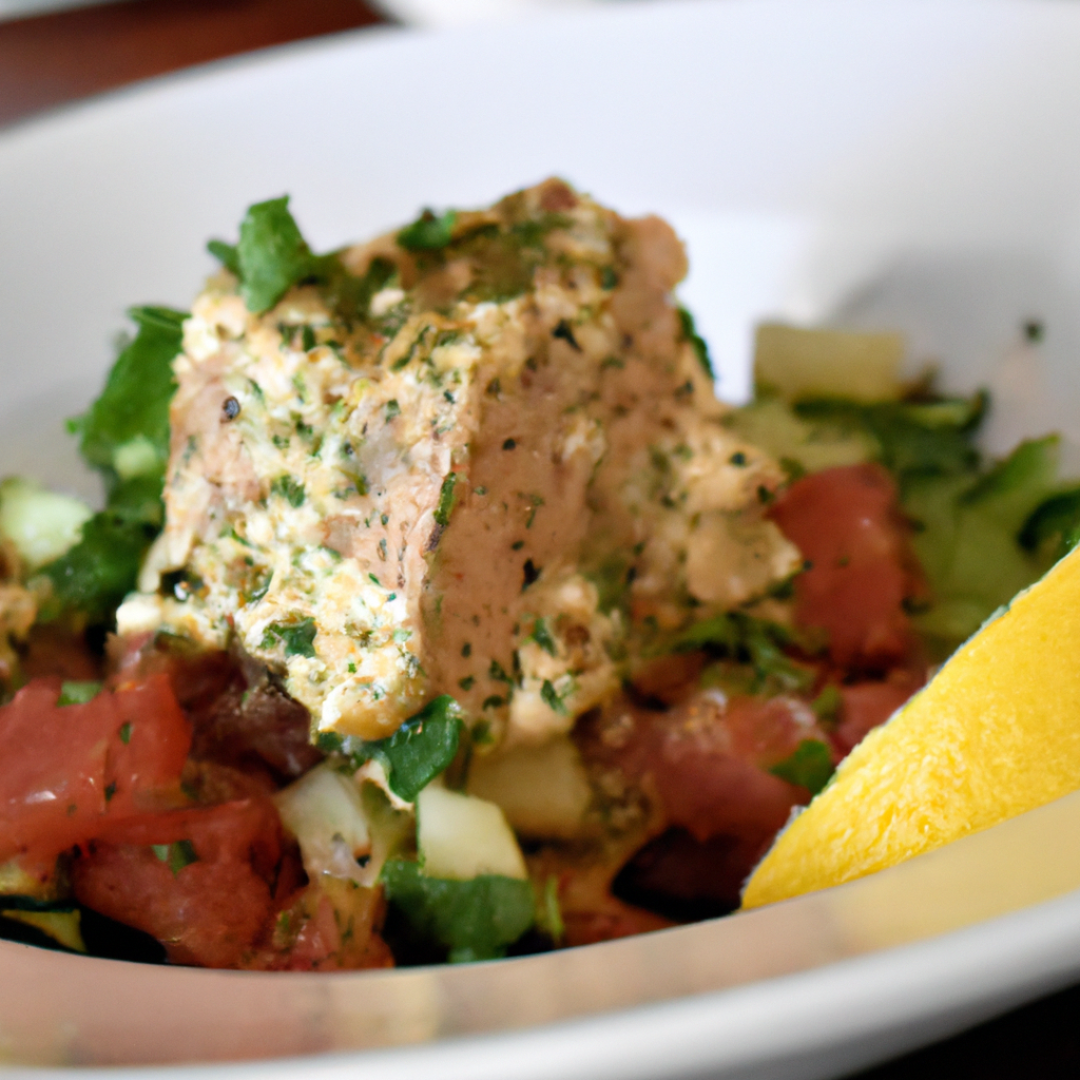 What are the key ingredients in this Greek lunch recipe that make it a delicious Mediterranean dish?
Take Your Taste Buds on a Mediterranean Journey with this Delicious Greek Lunch Recipe
Immerse yourself in the rich flavors of the Mediterranean with this delectable Greek lunch recipe. Packed with fresh ingredients and bursting with flavor, this protein-packed dish is sure to satisfy your cravings and leave you feeling energized all afternoon.
Ingredients:
1 medium cucumber, peeled and chopped
1 medium tomato, chopped
1 small red onion, thinly sliced
3/4 cup kalamata olives, pitted and sliced
4 oz feta cheese, crumbled
1/4 cup olive oil
2 tbsp fresh lemon juice
1 tsp dried oregano
Salt and pepper, to taste
Preparation:
1. In a large bowl, combine the cucumber, tomato, red onion, and olives.
2. In a small bowl, whisk together the olive oil, lemon juice, oregano, salt, and pepper. Pour over the veggies and toss to coat.
3. Add the feta cheese and gently toss to combine.