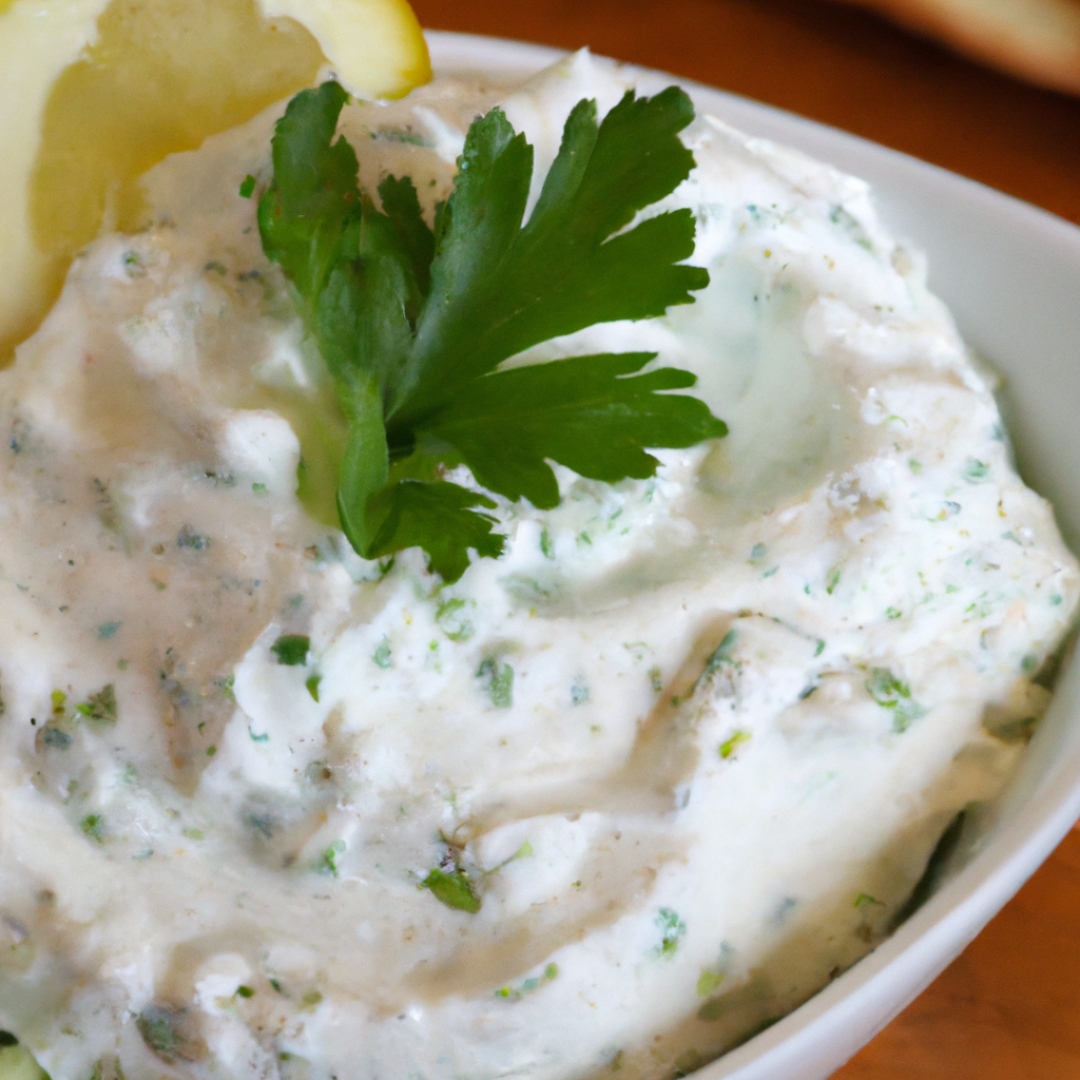 What traditional ingredients are used in the Greek Tzatziki appetizer recipe mentioned in 'Delve into Deliciousness
Delve into Deliciousness: Traditional Greek Tzatziki Appetizer Recipe
Embarking on a culinary journey around the world just got a lot easier! In this guided recipe, we'll take you on a mouthwatering voyage to Greece to delve into some tzatziki – a traditional appetizer that has stood the test of time in Greek cuisine. Creamy, garlicky, and delightfully tangy, tzatziki serves as the perfect dip for fresh vegetables, pita bread, or as a condiment for grilled meats and gyros.
---
Ingredients
1 medium-sized cucumber
2 cloves of garlic (finely minced)
2 cups of Greek yogurt (preferably full-fat)
2 tablespoons of fresh dill (finely chopped)
1-2 tablespoons of extra-virgin olive oil
1 tablespoon of white wine vinegar
Salt and black pepper to taste
Instructions
Prepare the cucumber: Halve the cucumber lengthwise and scrape out the seeds using a teaspoon. Grate the cucumber and then squeeze out the excess juice.
Combine the ingredients: In a bowl, combine the grated cucumber with the Greek yogurt, minced garlic, chopped dill, white wine vinegar, and olive oil. Mix until well incorporated.
Season: Add salt and black pepper to taste. Mix until the seasonings are well distributed throughout the mixture.
Chill: Cover the bowl with plastic wrap. Refrigerate for at least two hours or overnight to let the flavors meld together.
Serve: Serve your Tzatziki chilled as a dip for warm pita or fresh vegetables, a spread for sandwiches, or an accompaniment to grilled meats.
---
Recipe Tips & Variations
It's important to remove as much liquid as possible from the cucumber to prevent the tzatziki from being watery.
Feel free to adjust the amount of dill, garlic, and vinegar according to your personal taste.
---
In Conclusion…
With this easy, delicious, homemade traditional Greek Tzatziki recipe, you're just a dip away from experiencing the culinary richness of Greece! Serve it alongside a Greek salad or grilled chicken skewers, or simply enjoy as a refreshing appetizer or snack.
So next time you're considering a kitchen adventure, remember: Greece is always a good idea… and so is their tzatziki!