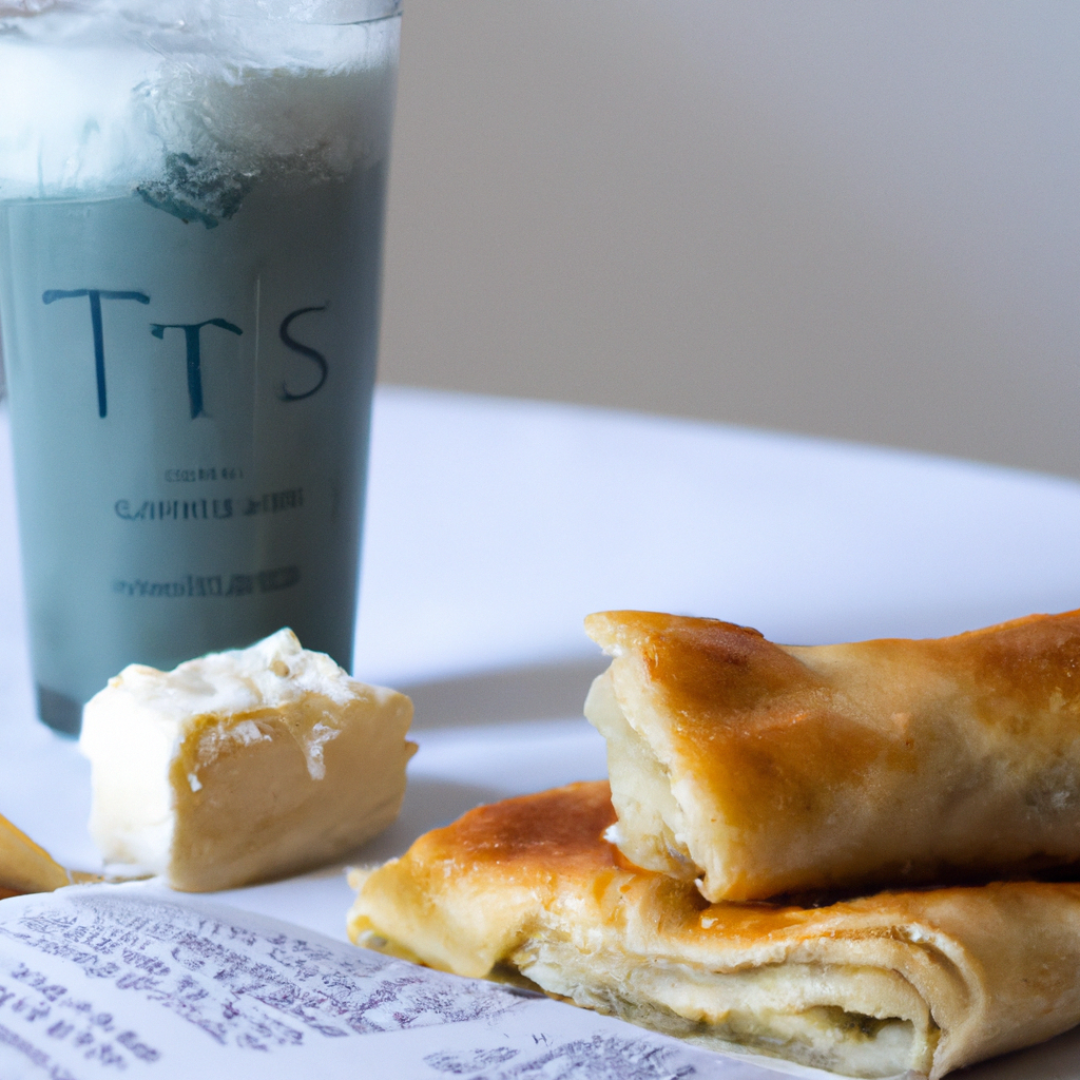 What is the significance of Frappe and Spanakopita in a traditional Greek breakfast as mentioned in 'Start Your Morning with a Traditional Greek Frappe and Spanakopita Breakfast Recipe'?
Start Your Morning with a Traditional Greek Frappe and Spanakopita Breakfast Recipe
Welcome to another delightful journey into international culinary traditions. This time, we've brought you a special treat straight from the sunny terrains of Greece – the authentic Greek Frappe and Spanakopita. A perfect blend of irresistible flavors and hearty ingredients, this traditional breakfast combo is bound to give your morning a unique head start. Let's delve in!
Ingredients
For Greek Frappe:
2 tablespoons of Nescafe instant coffee
2 tablespoons of sugar (optional)
Cold water
Ice cubes
For Spanakopita:
1/2 cup of olive oil
2 onions, chopped
1 pound spinach, rinsed and chopped
1/2 cup chopped fresh parsley
2 eggs, lightly beaten
1/2 cup ricotta cheese
1 cup crumbled feta cheese
8 sheets phyllo dough
Instructions
Greek Frappe:
Start by adding the Nescafe instant coffee and sugar in a shaker or jar.
Add a bit of cold water to it and shake the mixture vigorously until it turns into a thick and frothy coffee foam.
Fill a glass with ice cubes, pour the coffee foam over the ice, and add some cold water. Your rejuvenating Greek Frappe is now ready to serve!
Spanakopita:
Preheat your oven to 350 degrees F (175 degrees C). Heat 1/4 cup of oil in a large skillet over medium heat, then add onion and cook until lightly browned.
Add spinach, parsley, and continue to cook until spinach is limp.
In a separate bowl, mix eggs, ricotta, and feta. Stir in spinach mixture. Lay 1 sheet of phyllo dough flat, brush lightly with oil, then layer another sheet on top. Repeat layering with two more sheets.
Spread the spinach and cheese mixture into pan, then layer remaining 4 sheets of phyllo dough, brushing each with oil.
Bake for 30 to 40 minutes, or until golden brown. Allow stand at room temperature for about 15 minutes before cutting into squares. Your luscious Spanakopita is now ready to savor.
This delicious blend of a traditional Greek Frappe and Spanakopita is sure to teleport your taste buds to the Mediterranean. It's a beautiful blend of flavors, savoring moments, and heartfelt meals – what morning dreams are truly made of!
So, why not bring Greece right into your kitchen? Wake up tomorrow, prepare this Greek breakfast combo, and surprise your loved ones. Good food is love reimagined. Enjoy!