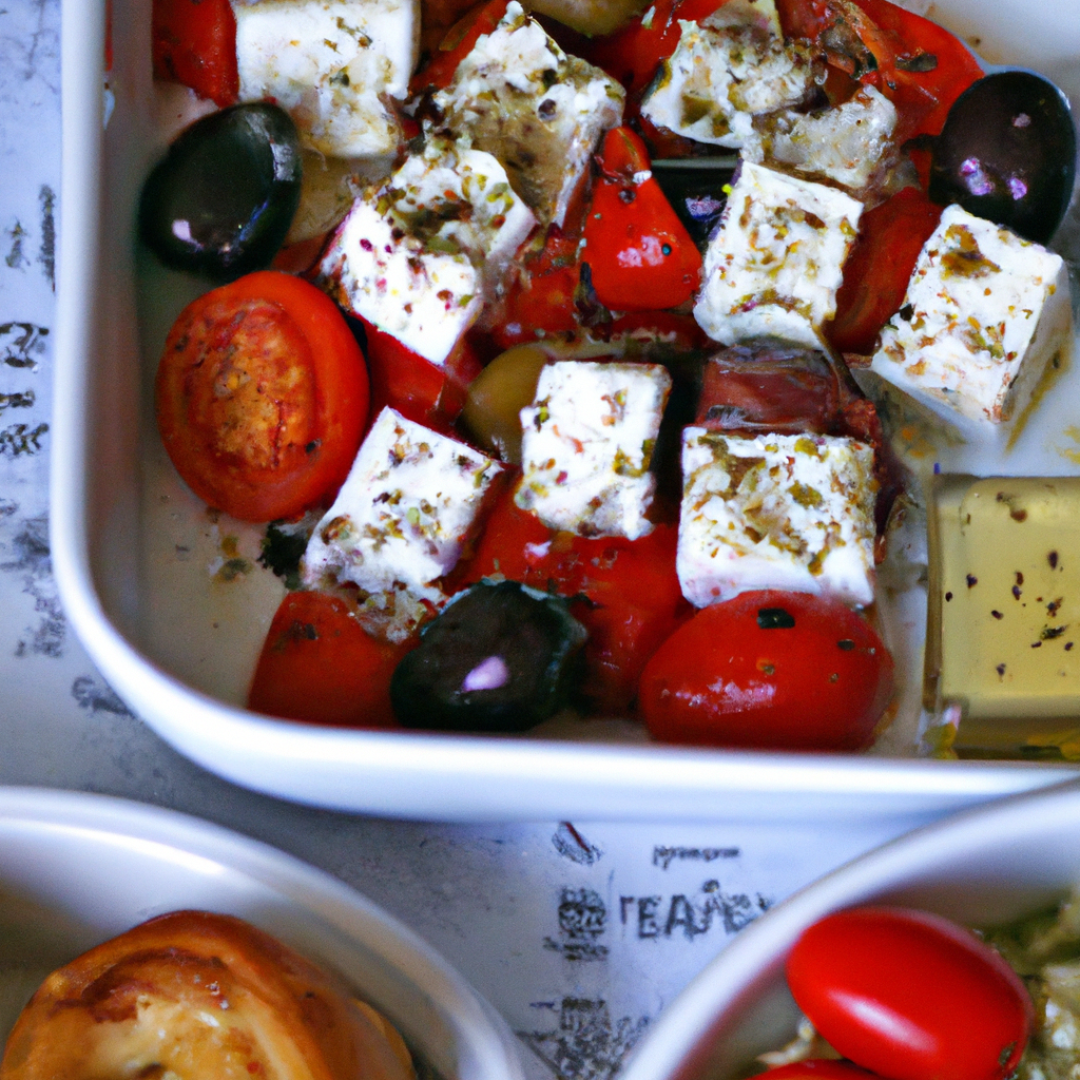 What type of ingredients are needed to make this Greek lunch recipe?
Indulge in a Delicious Greek Feast with this Mouthwatering Lunch Recipe!
Greek Chicken Bowl with Quinoa and Tzatziki Sauce
1 lb chicken breast, diced
1 tablespoon dried oregano
1/2 teaspoon paprika
1/4 teaspoon sea salt
1/4 teaspoon black pepper
2 cloves garlic, minced
1 tablespoon olive oil
1 cup cooked quinoa
1/2 cucumber, diced
1/2 cup cherry tomatoes, halved
1/4 red onion, diced
1/4 cup crumbled feta cheese
1/4 cup tzatziki sauce
Instructions
Preheat the oven to 400°F. Line a baking sheet with parchment paper.
In a bowl, combine the chicken, oregano, paprika, salt, black pepper, minced garlic, and olive oil. Toss to coat the chicken well.
Spread the chicken on the baking sheet and bake for 20-25 minutes, or until cooked through.
While the chicken is baking, prepare the remaining ingredients: cook the quinoa according to package instructions, dice the cucumber and red onion, halve the cherry tomatoes, and crumble the feta cheese.
When the chicken is done, assemble the bowls: place cooked quinoa at the bottom of the bowl, add diced cucumber, halved cherry tomatoes, and diced red onion on top. Add the cooked chicken to the bowl and sprinkle with crumbled feta cheese. Drizzle tzatziki sauce over the top and serve immediately.
*Tzatziki sauce can be prepared by mixing 1 cup of Greek yogurt, 1 grated cucumber, 1 minced garlic clove, 1 tablespoon olive oil, and 1 tablespoon fresh lemon juice. Add salt and black pepper to taste.