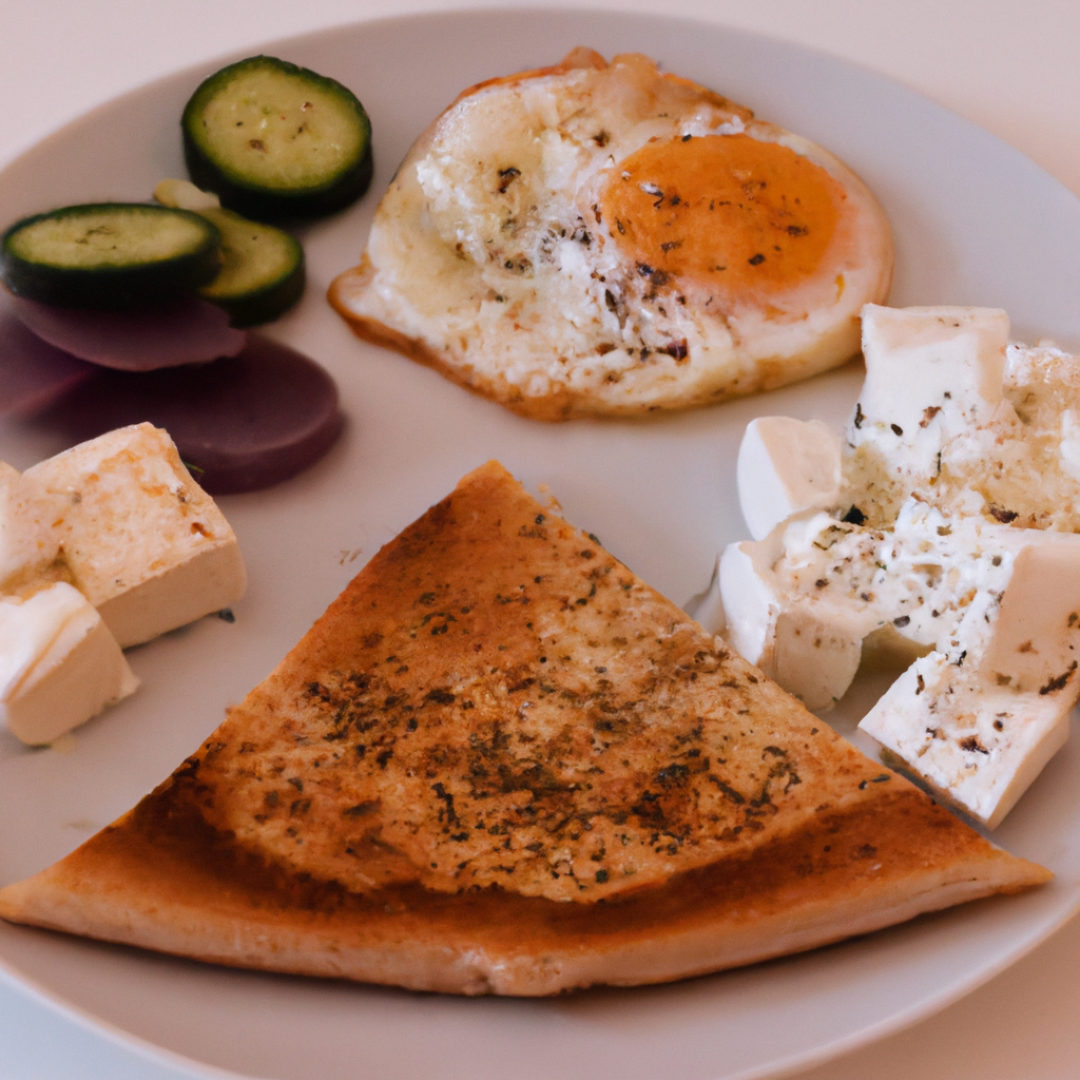 What are the traditional ingredients in a Greek breakfast?
Give Your Mornings a Taste of Greece with this Classic Greek Breakfast Recipe
Are you tired of the same old breakfast routine? Try something new with this classic Greek breakfast recipe. With its fresh flavors and simple ingredients, you'll be transported to the sunny shores of Greece in no time.
Ingredients:
1 cucumber, diced
1 tomato, diced
1/2 red onion, diced
1/4 cup Kalamata olives, pitted and chopped
1/4 cup feta cheese, crumbled
1 tablespoon fresh lemon juice
1 tablespoon olive oil
Salt and pepper to taste
4 slices of crusty bread, toasted
Optional: Hard-boiled eggs
Instructions:
In a medium-sized bowl, combine the diced cucumber, tomato, red onion, Kalamata olives, and feta cheese. Toss well to combine.
Add the fresh lemon juice, olive oil, salt, and pepper to the bowl. Toss everything together to coat with the dressing.
Divide the salad mixture evenly between four bowls. Serve each bowl with a slice of toasted bread and a hard-boiled egg if desired.
Tips:
Feel free to adjust the amount of each ingredient to your liking. You can also add or substitute other ingredients, such as bell peppers, parsley, or oregano.
This salad can be made ahead of time and stored in the refrigerator for a quick and easy breakfast or lunch.
Now you can start your day with a taste of Greece. Enjoy!