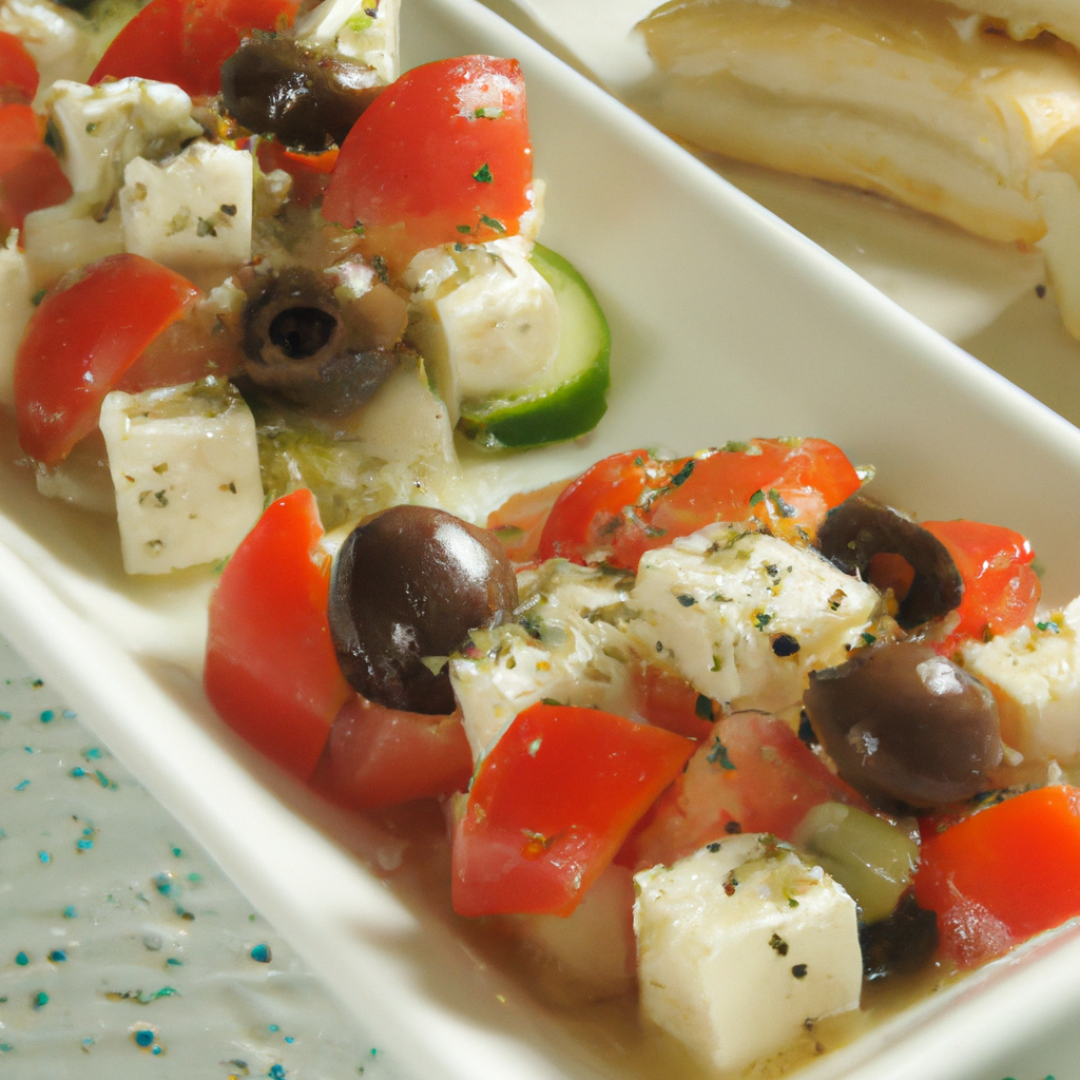 What ingredients are needed to prepare the Greek appetizer recipe featured in "Mediterranean Magic"?
Mediterranean Magic
Looking for a delicious appetizer to impress your guests? Look no further than this delicious Greek-inspired dish!
Featuring fresh ingredients like feta cheese, tomatoes, and olives, this appetizer is packed with classic Mediterranean flavors that are sure to satisfy. Plus, it's easy to make and will look gorgeous on your serving platter.
Greek Feta and Olive Crostini
1 baguette, sliced and toasted
1/2 cup crumbled feta cheese
1/2 cup chopped Kalamata olives
1/2 cup chopped cherry tomatoes
2 tbsp extra virgin olive oil
1 tbsp chopped fresh parsley
Salt and pepper to taste
1. Preheat your oven to 400°F. Slice your baguette into thin pieces, and arrange them on a baking sheet. Brush each slice with a little bit of olive oil and sprinkle with salt and pepper. Bake for about 10 minutes, or until the slices are toasted and golden brown.
2. While the crostini are baking, chop your Kalamata olives and cherry tomatoes and mix them together in a small bowl. Add in the crumbled feta cheese, and stir to combine.
3. Once the crostini are finished, remove them from the oven and let them cool for a few minutes. Then, spoon the olive and feta mixture onto each slice, and sprinkle with chopped fresh parsley for a pop of color.
4. Arrange the finished crostini on a platter, and serve immediately.
Enjoy with a crisp glass of white wine and good company!
Adapted from Food Network.
We hope you enjoy this delicious Greek appetizer recipe as much as we do. With its bold Mediterranean flavors and stunning presentation, it's sure to impress your guests at your next party or get-together.
For more culinary inspirations, tips, and recipes, be sure to check out our website.