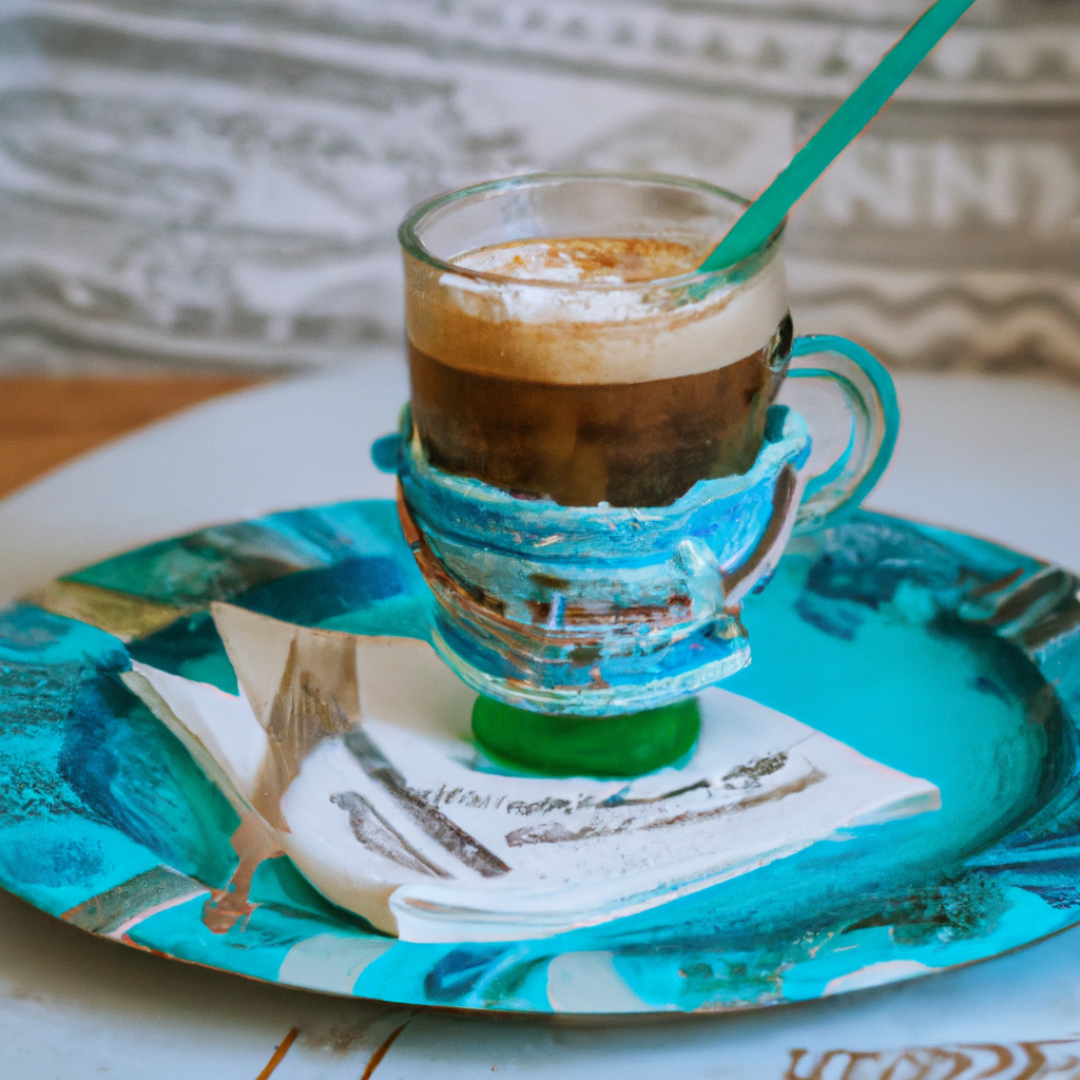 What makes Greek coffee unique and distinct from other coffee varieties?
Indulge in the Rich Flavors of Greek Coffee: A Traditional Recipe
Get ready to savor the strong, rich flavors of traditional Greek coffee. This beverage is not just a morning pick-me-up, it's also a cultural experience. Greek coffee has been around for centuries and is made in a unique way that sets it apart from other types of coffee. In this recipe, we'll show you how to create an authentic cup of Greek coffee in a way that's sure to impress your friends and family. So, grab your coffee pot and let's get started.
Ingredients:
1 demitasse cup of water (2 ounces)
1 teaspoon of finely ground Greek coffee
Sugar (to taste)
Instructions:
Add water to a briki (Greek coffee pot) and place it on medium heat.
Add the coffee and stir well.
Place the briki on low heat and let it simmer.
Add sugar to taste.
When the coffee begins to froth, remove it from the heat and let it sit for a few seconds.
Return the briki to the heat and let it froth again.
Remove from the heat and let it sit for a few seconds.
Pour the coffee into a demitasse cup.
Enjoy!
Notes:
Greek coffee is best enjoyed in small quantities due to its intense flavor. When adding sugar, keep in mind that Greek coffee is traditionally served very sweet. If you don't have a briki, you can use a small saucepan to make this coffee instead.
We hope you enjoyed this authentic recipe for Greek coffee. It's a flavorful way to start your day or to enjoy with friends and family. So the next time you're in the mood for a delicious cup of coffee, give this traditional recipe a try.