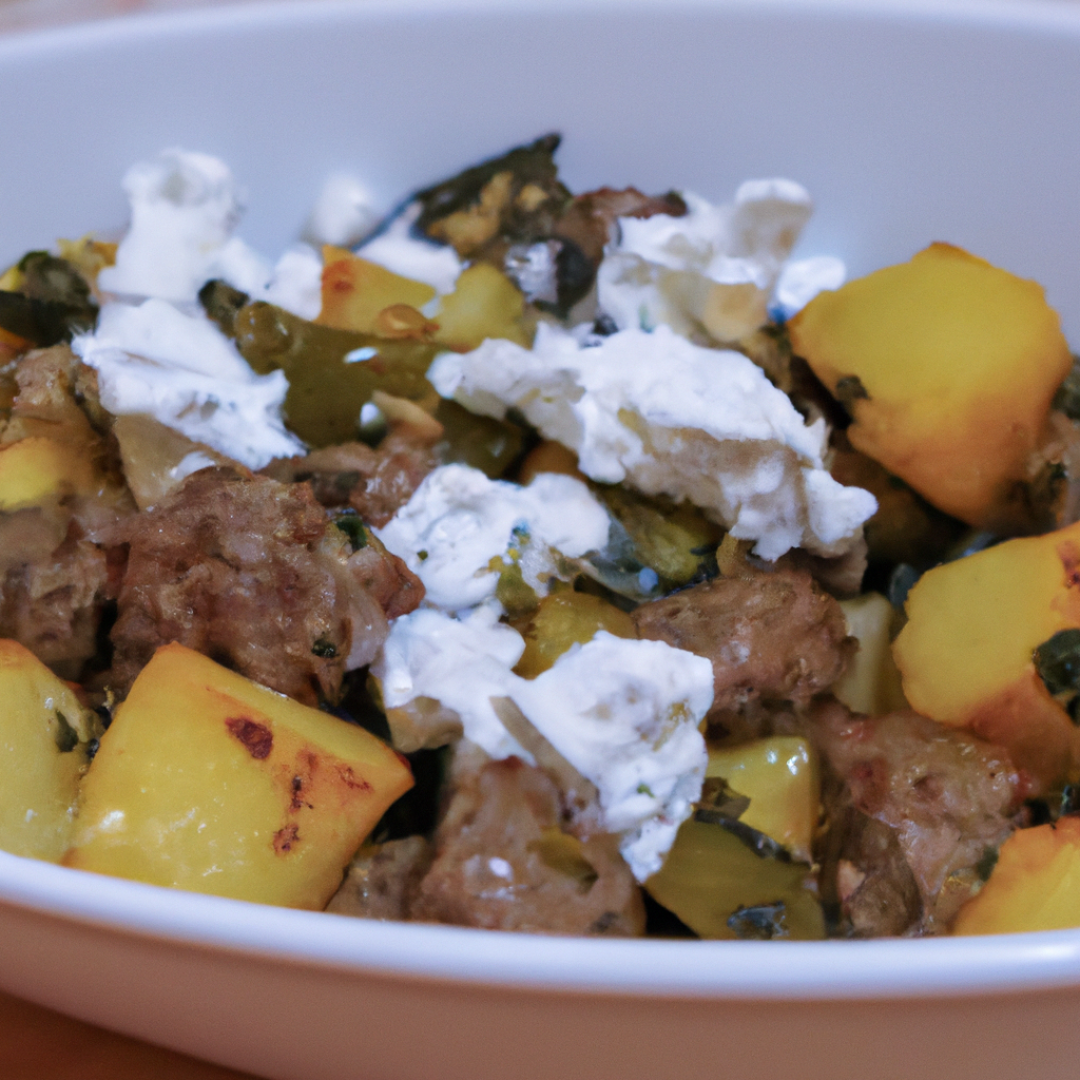 What are some common authentic Greek flavors included in this recipe?
Indulge in Authentic Greek Flavors with this Delicious Greek Dinner Recipe
Greek cuisine is famous for its healthy and flavorful dishes, made with fresh ingredients, herbs, and spices. This Greek dinner recipe is a perfect example of how you can enjoy the authentic taste of Greek food while also benefiting from its nutritional value.
Prep Time: 15 minutes
Cook Time: 30 minutes
Total Time: 45 minutes
Yield: 4 servings
Ingredients
1 lb chicken breast, sliced
1 large eggplant, sliced
1 large onion, sliced
2 cloves garlic, minced
2 tbsp olive oil
1 tsp dried oregano
1 tsp dried thyme
1 tsp paprika
Salt and pepper to taste
1 cup Greek yogurt
1 lemon, juiced
1 tbsp fresh parsley, chopped
Instructions
Preheat the oven to 375°F (190°C).
In a large bowl, mix together chicken, eggplant, onion, garlic, olive oil, oregano, thyme, paprika, salt, and pepper until well combined.
Spread the mixture onto a baking sheet and bake for 25-30 minutes or until chicken is cooked through and the vegetables are tender.
Meanwhile, in a small bowl, mix together Greek yogurt, lemon juice, parsley, salt, and pepper.
When the chicken and vegetables are done, remove from the oven and let cool for a few minutes before serving. Divide the chicken and vegetables among plates and top with the yogurt mixture.
Enjoy the rich and authentic flavors of Greek cuisine with this delicious dinner recipe. Serve it with your preferred side dishes, such as rice or roasted potatoes, and a glass of chilled white wine. This meal is perfect for a family dinner or a weekend gathering with friends.
Bon appétit!