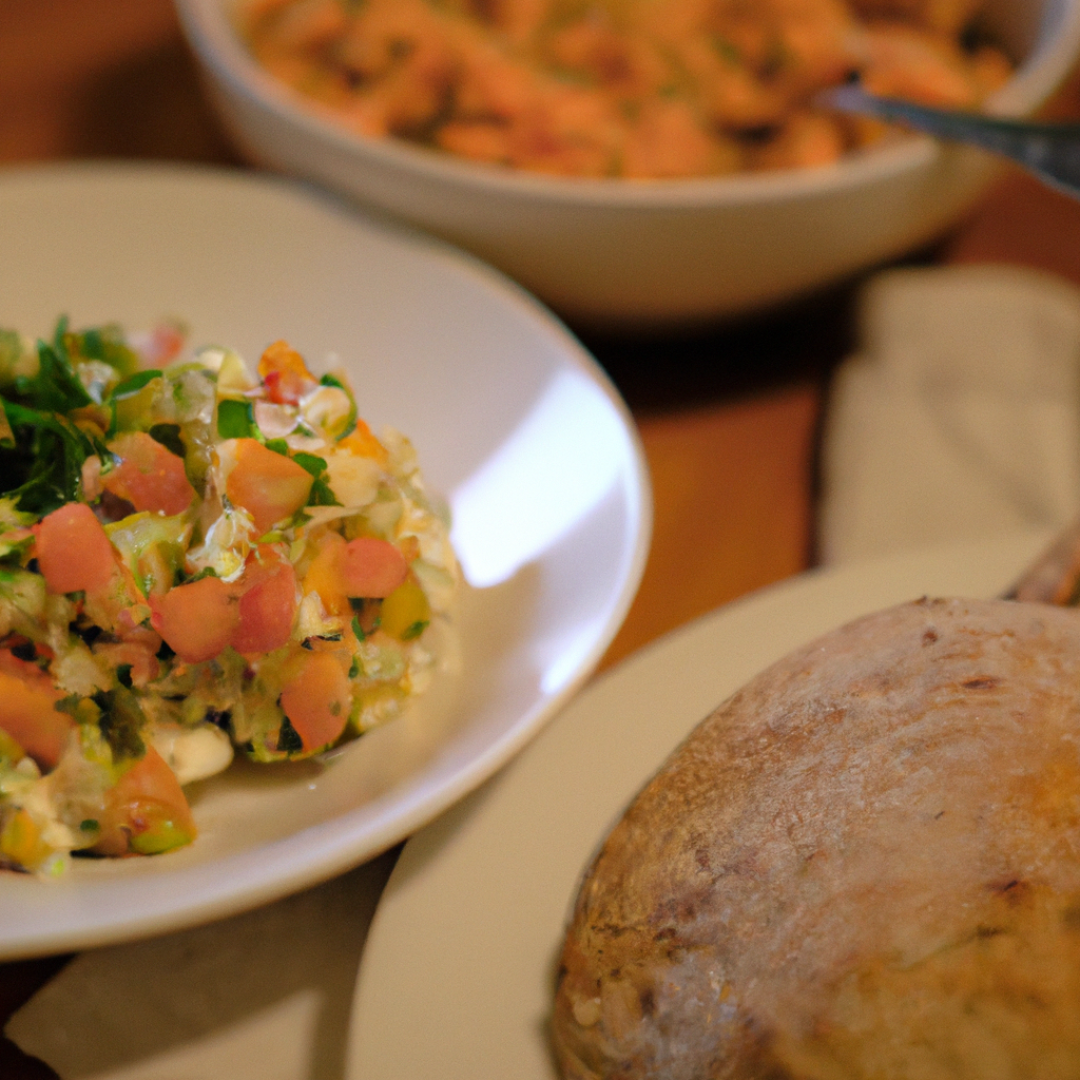 What ingredients are needed to make this Greek dinner recipe from the Mediterranean?
Mediterranean Magic: Delight in this Greek Dinner Recipe
If you're in the mood for a Mediterranean feast, this Greek dinner recipe will definitely hit the spot. It's bursting with the flavors of Greece, from the tangy feta cheese to the succulent roasted lamb. And the best part? It's surprisingly easy to make.
Ingredients:
1 lb. lamb leg, boneless
1/4 cup olive oil
3 cloves garlic, minced
2 tbsp. fresh rosemary, chopped
1 tbsp. fresh oregano, chopped
Salt and pepper, to taste
1 lemon, sliced
1/2 cup crumbled feta cheese
1/4 cup pitted Kalamata olives
1/4 cup chopped fresh parsley
Instructions:
Preheat your oven to 375°F.
In a small bowl, whisk together olive oil, garlic, rosemary, oregano, salt, and pepper.
Rub the lamb leg with the mixture, making sure it's evenly coated.
Arrange the lemon slices in the bottom of a baking dish, then place the lamb leg on top.
Bake for 40-50 minutes, or until the internal temperature reaches 145°F for medium-rare.
Let the lamb rest for 5-10 minutes before slicing.
Top the lamb with feta cheese, Kalamata olives, and chopped parsley before serving.