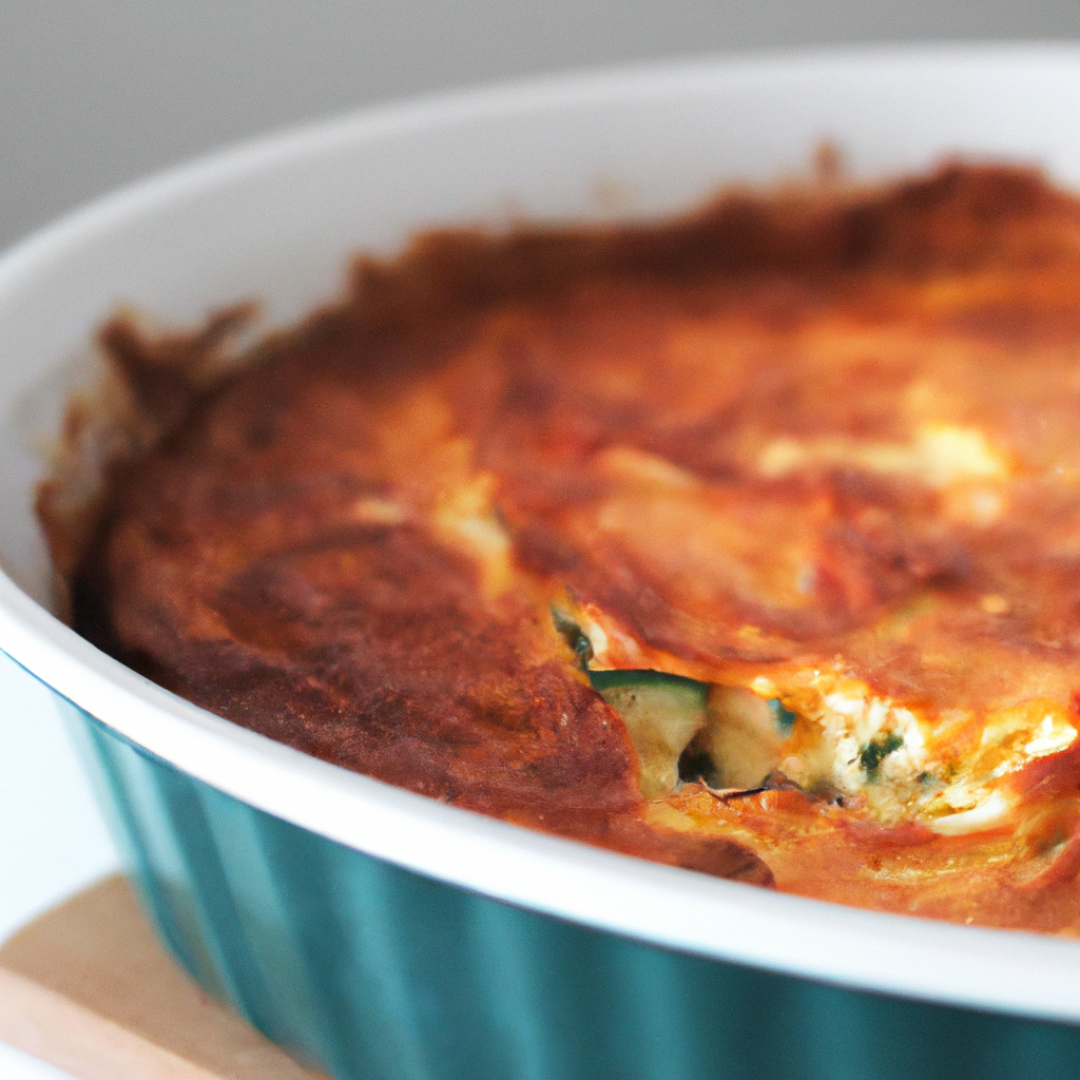 What are the typical ingredients used in a Greek-style frittata as featured in "Start Your Morning with a Flavorful Greek-Style Frittata: A Simple Breakfast Recipe"?
Start Your Morning with a Flavorful Greek-Style Frittata: A Simple Breakfast Recipe
Every great day starts with a great breakfast, and if you're a fan of breakfast dishes that are both hearty and healthy, then this Greek-style frittata is the perfect choice for you. Loaded with flavorful veggies, crumbled feta cheese, fresh herbs and eggs, every bite of this incredibly easy and versatile dish will take your taste buds on a journey straight to Greece. It's simple to make and perfect for those busy mornings or lazy weekend brunches. Plus, it's not only delicious but also packed full of nutritious ingredients.
Ingredients:
8 large eggs
1/2 cup feta cheese, crumbled
1/4 cup freshly chopped dill
1/2 cup chopped bell peppers (of any color)
1/2 cup chopped red onion
1 garlic clove, minced
1 cup chopped fresh spinach
Salt and pepper to taste
2 tablespoons olive oil
Instructions:
Preheat your oven to 375°F (190°C).
In a medium bowl, whisk together eggs, feta cheese, dill, salt, and pepper until well combined. Set aside.
In a large, oven-safe skillet, heat the olive oil over medium heat. Add the chopped bell peppers, onion, and minced garlic. Cook for about 5-7 minutes, or until the vegetables are softened.
Add the spinach to the skillet and cook for another 2 minutes, or until the spinach is wilted.
Pour the egg mixture over the cooked vegetables in the skillet, making sure the ingredients are evenly spread.
Transfer the skillet into the preheated oven and bake for about 20-25 minutes, or until the frittata is set and the top is lightly golden.
Remove from the oven and let it cool for a few minutes before serving. Enjoy your Greek-style frittata warm with some crusty bread or a fresh salad.
With this easy Greek-style frittata recipe, you can bring a piece of the Mediterranean right to your breakfast table. This nutrient-dense dish is not only full of vibrant flavors but also a great way to get a headstart on your daily vegetable intake. Plus, it's versatile, meaning you can switch up the veggies depending on what you have on hand or prefer. So why not shake up your morning routine and bring the sunshine of Greece into your kitchen?
Remember, the key to a good start in the morning is a great breakfast. And with this flavorful Greek-Style Frittata, every day will feel like a culinary adventure, filling you up with vibrant Mediterranean flavors and healthy ingredients. Here's to nutritious, delicious, and exciting morning meals!