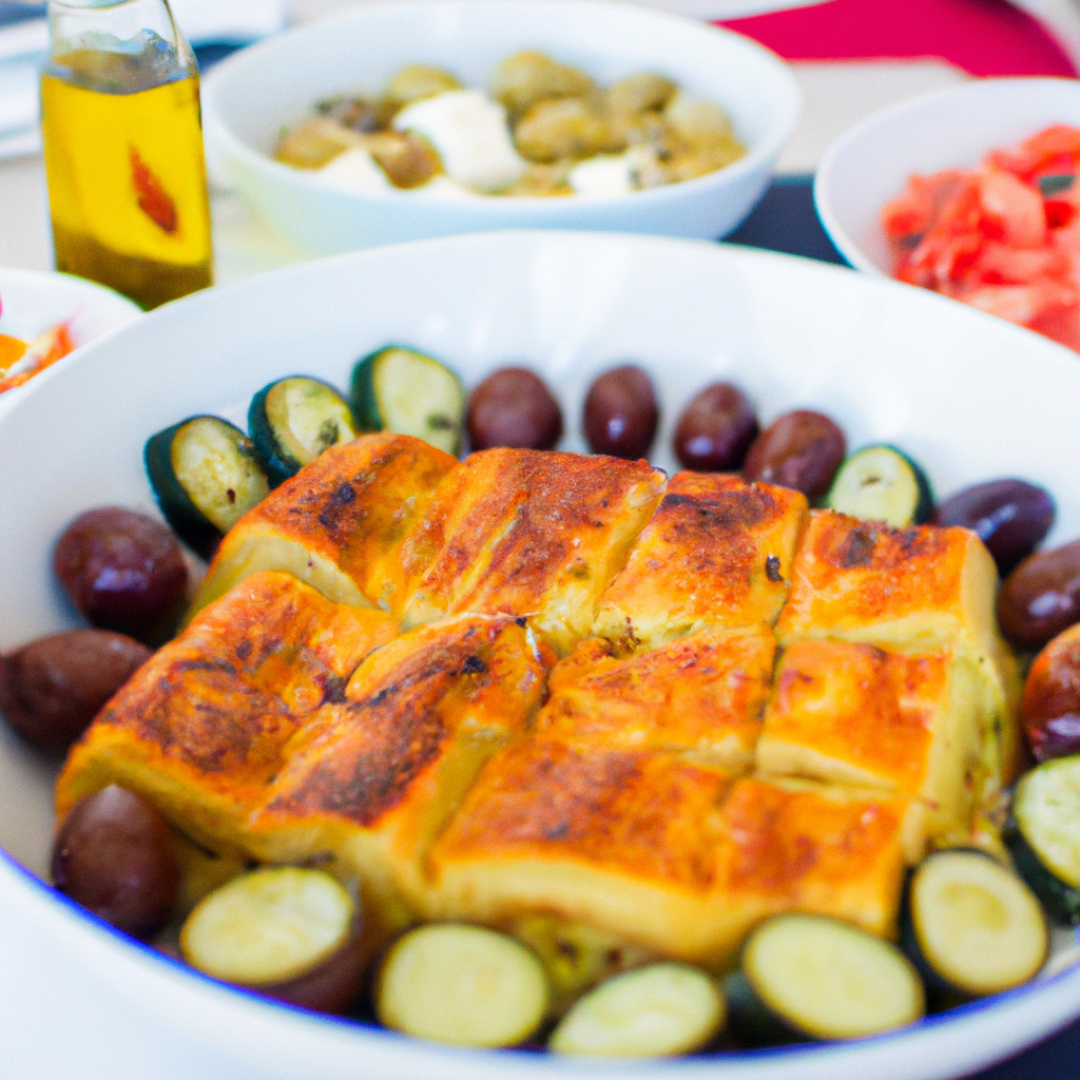 What is the traditional Greek lunch recipe featured in this article?
Celebrate the Flavors of Greece with this Traditional Greek Lunch Recipe
If you're looking for a delicious, healthy, and flavorful lunch that will transport you straight to the sunny Mediterranean, try this traditional Greek recipe. Made with fresh vegetables, savory herbs, and creamy feta cheese, it's a feast for the senses that's guaranteed to satisfy.
Ingredients:
1 red onion, sliced
1 red pepper, sliced
1 yellow pepper, sliced
1 zucchini, sliced
1 eggplant, diced
3 cloves garlic, minced
2 tablespoons olive oil
1 teaspoon dried oregano
1 teaspoon dried thyme
1/2 teaspoon salt
1/4 teaspoon black pepper
4 ounces feta cheese, crumbled
2 tablespoons fresh parsley, chopped
Instructions:
Preheat oven to 400°F.
In a large bowl, toss together onion, red pepper, yellow pepper, zucchini, eggplant, garlic, olive oil, oregano, thyme, salt, and pepper.
Spread the mixture evenly in a large baking dish.
Bake for 25-30 minutes, or until vegetables are tender and lightly browned.
Sprinkle crumbled feta and chopped parsley over the top, and serve hot or cold.
Enjoy your delicious and healthy traditional Greek lunch recipe!