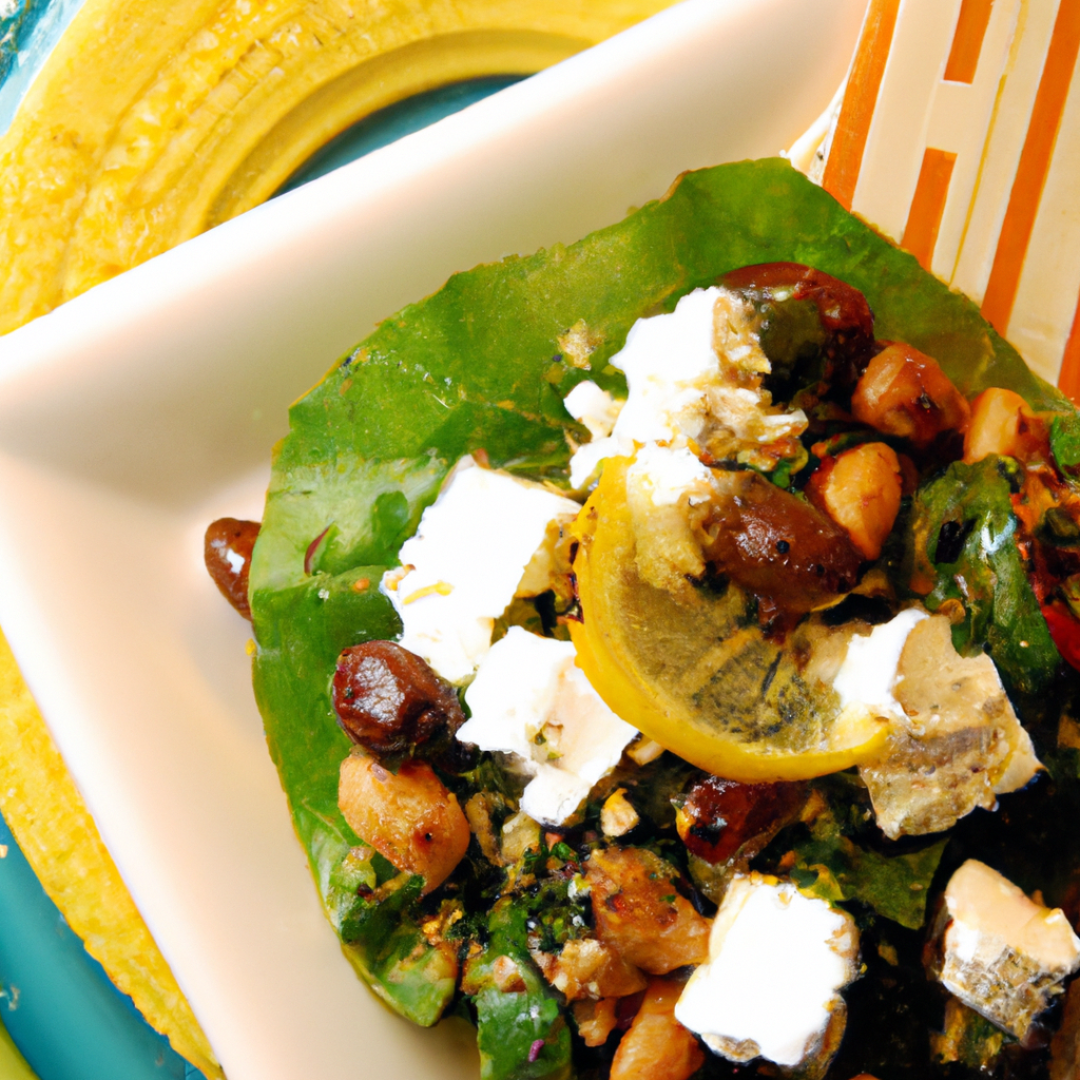 What are some ingredients commonly found in Greek-inspired lunches?
Mediterranean Delight: Try this Greek-Inspired Lunch Recipe
This recipe takes the flavors of Greece in a simple and delicious packed lunch option, perfect for work or school lunches.
Greek Salad
This classic salad is a staple in Greek cuisine, featuring tomatoes, cucumbers, red onion, feta cheese, Kalamata olives, and a simple dressing of olive oil, lemon juice, and oregano.
Ingredients
2 large tomatoes, chopped
1 medium cucumber, chopped
1/4 red onion, thinly sliced
1/2 cup crumbled feta cheese
1/4 cup Kalamata olives
2 tablespoons olive oil
1 tablespoon lemon juice
1/2 teaspoon dried oregano
Instructions
In a large bowl, combine the tomatoes, cucumber, red onion, feta cheese, and Kalamata olives.
In a small bowl, whisk together the olive oil, lemon juice, and oregano.
Pour the dressing over the salad and toss to combine.
Greek Yogurt Dip
This creamy dip pairs perfectly with fresh vegetables, pita bread, or even as a sauce for grilled meats. It's made with Greek yogurt, garlic, cucumber, and dill.
Ingredients
1 cup plain Greek yogurt
1 clove garlic, minced
1/4 cucumber, grated
1 tablespoon chopped fresh dill
Salt and pepper, to taste
Instructions
In a medium bowl, combine the Greek yogurt, garlic, grated cucumber, and chopped dill.
Season with salt and pepper to taste.
Refrigerate for at least 30 minutes before serving.
Pita Bread
This traditional Greek bread is perfect for dipping in the yogurt sauce or as a base for a sandwich with the Greek salad.
Ingredients
2 cups all-purpose flour
1 teaspoon salt
1 teaspoon sugar
2 teaspoons instant yeast
3/4 cup warm water
Instructions
In a large bowl, whisk together the flour, salt, sugar, and instant yeast.
Add the warm water and stir until a shaggy dough forms.
Knead the dough for 5-7 minutes on a floured surface until smooth.
Place the dough in a lightly oiled bowl, cover with a damp towel, and let rise for 30-40 minutes in a warm place.
Preheat a cast-iron skillet or griddle over medium-high heat.
Divide the dough into 8 pieces and roll each piece into a 1/4 inch thick circle.
Cook the pita bread on the skillet for 1-2 minutes per side, until puffed and lightly browned.