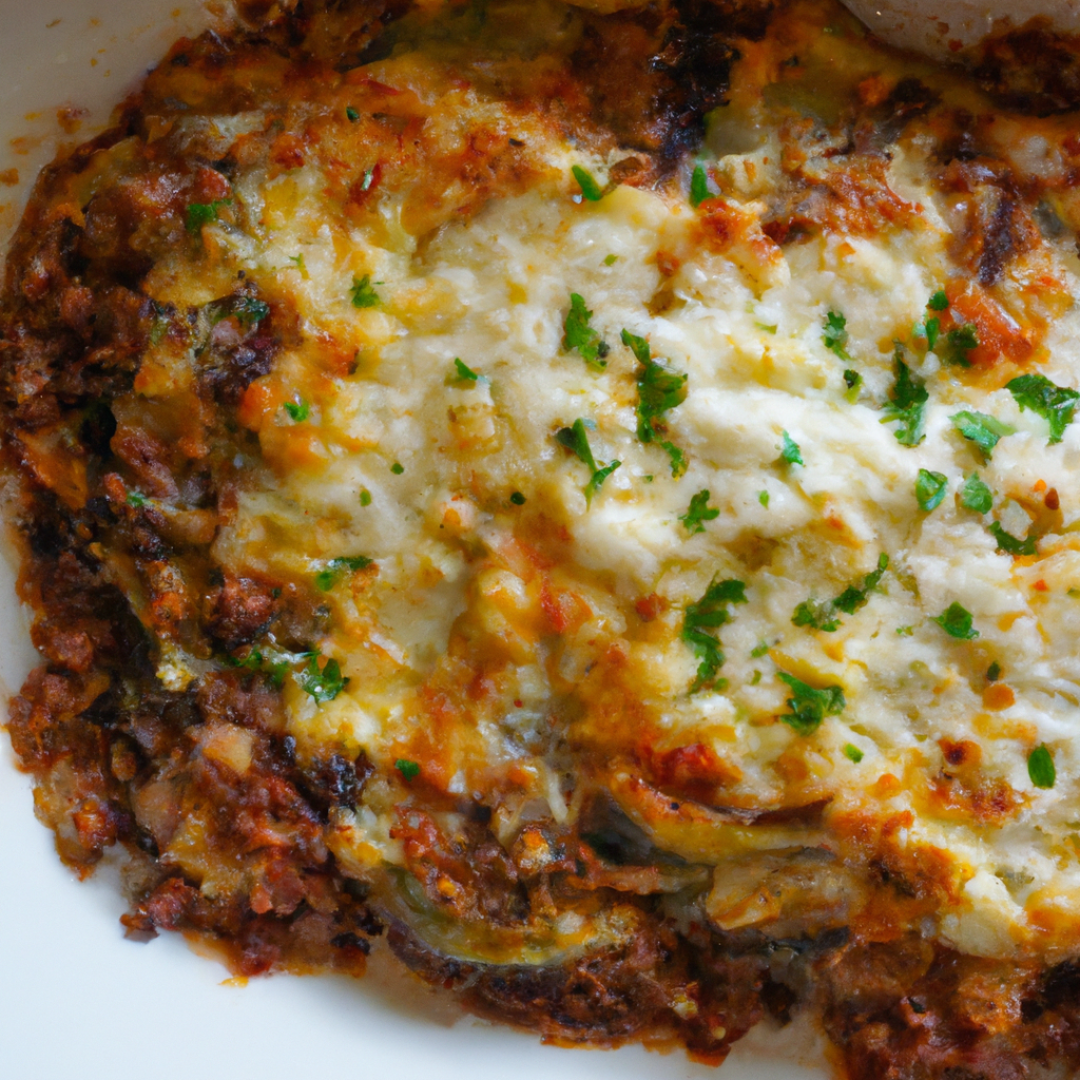 How do traditional Greek flavors blend with vegan ingredients in an eggplant moussaka recipe?
Traditional Greek Flavors Meet Vegan Cuisine in this Delicious Eggplant Moussaka Recipe
Introduction
Eggplant moussaka is a traditional Greek dish, usually made with meat and dairy products. However, in this recipe, we're going to make a vegan version of this delicious dish. By using plant-based ingredients, we'll be able to create a cruelty-free and healthy meal that is also incredibly tasty. So, let's get started!
Ingredients
2 large eggplants, sliced lengthwise
1 onion, chopped
3 cloves of garlic, minced
1 red bell pepper, chopped
1 can of diced tomatoes
1 teaspoon of oregano
1 teaspoon of thyme
1 teaspoon of paprika
1 cup of vegetable broth
1 tablespoon of olive oil
Salt and pepper to taste
1 cup of vegan cheese, shredded
1/2 cup of breadcrumbs
Directions
1. Preheat the oven to 375°F (190°C).
2. Arrange the eggplant slices on a baking sheet and sprinkle them with salt. Let them sit for about 20 minutes to remove excess water.
3. In a large skillet, heat the olive oil over medium heat. Add the chopped onion, garlic, and red bell pepper, and cook until the vegetables are softened.
4. Add the can of diced tomatoes, oregano, thyme, paprika, and vegetable broth. Stir well and let the mixture simmer for about 10 minutes.
5. In a separate pan, toast the breadcrumbs until they are golden brown.
6. Arrange the eggplant slices on the bottom of a casserole dish. Pour the tomato mixture over the eggplant and sprinkle with the shredded vegan cheese and toasted breadcrumbs.
7. Bake in the preheated oven for 35-40 minutes, or until the cheese is melted and bubbly.
8. Let the moussaka cool for a few minutes before serving.
Conclusion
This vegan eggplant moussaka recipe is a perfect example of how traditional Greek flavors can meet veganism. By using plant-based ingredients, we can create a delicious and healthy meal that is also good for the planet. Whether you're a strict vegan, or just looking to cut back on meat and dairy, this dish is sure to be a crowd-pleaser. Enjoy!