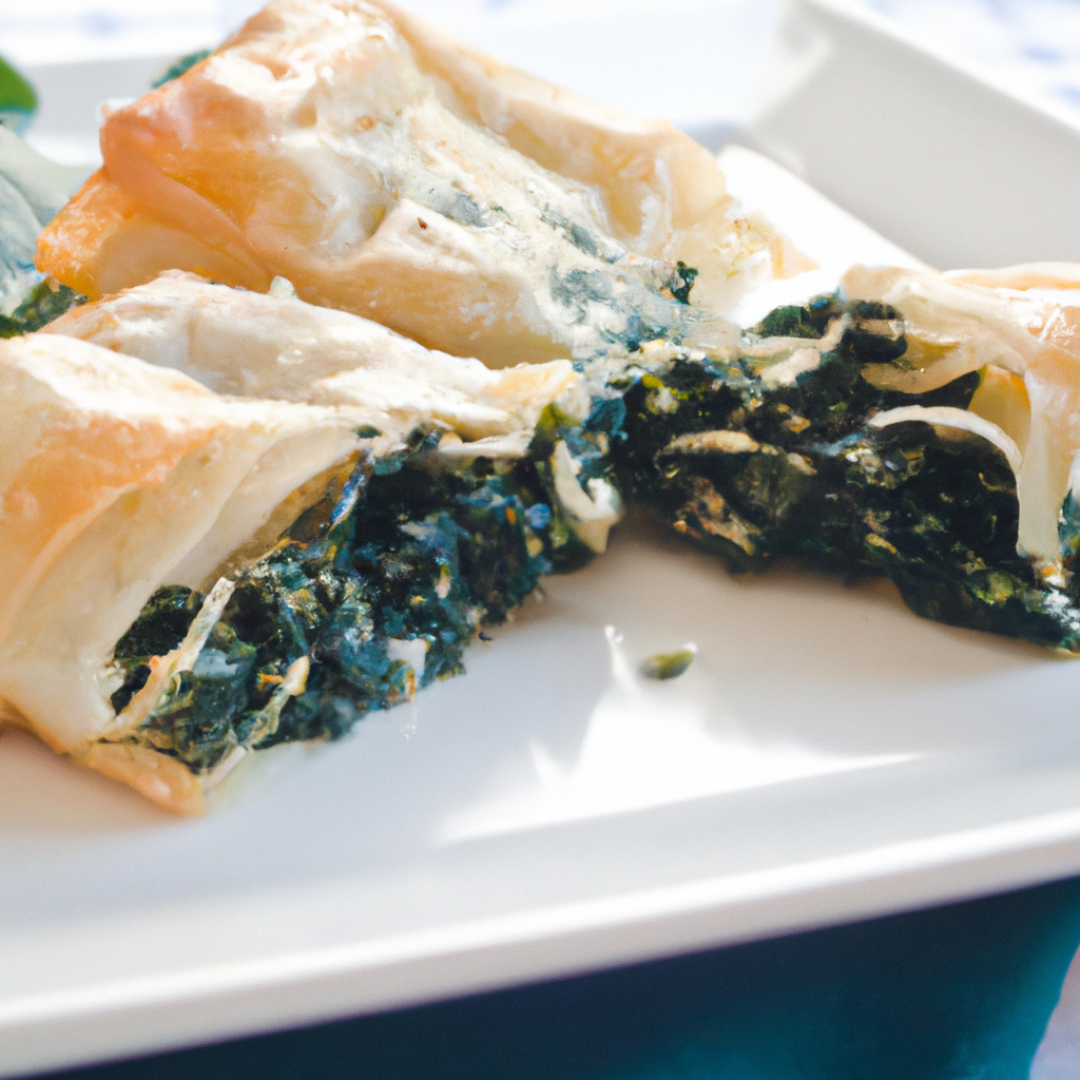 What are the key ingredients in making authentic Greek Spanakopita?
Intro:
Are you ready to take your taste buds on a tour of the Mediterranean? Then look no further than the classic Greek dish of spanakopita. This savory appetizer is made with layers of flaky phyllo dough filled with a delectable mixture of spinach and feta cheese. Not only is it delicious, but it's also a great way to get in some healthy greens. So what are you waiting for? Let's dive into the recipe and discover the mouth-watering flavor of Greek spanakopita!
Recipe:
Ingredients:
1 package (16 ounces) frozen spinach, thawed and drained
1 package (8 ounces) feta cheese, crumbled
1 onion, chopped
3 eggs, beaten
1/4 cup dill, chopped
1/4 cup parsley, chopped
1/2 cup butter, melted
1 package (16 ounces) phyllo dough, thawed
Directions:
Preheat oven to 350°F. Grease a 9-inch baking dish.
In a large bowl, mix together spinach, feta cheese, onion, eggs, dill, and parsley until well combined.
Unroll phyllo dough and cut sheets to fit the baking dish.
Brush melted butter onto a sheet of phyllo dough and place it in the bottom of the baking dish. Repeat with 7 more sheets, brushing each with butter.
Add the spinach mixture on top of the 8th sheet of phyllo dough.
Repeat the layering process with phyllo dough and butter, brushing each sheet with melted butter until you've used up all the phyllo dough.
Brush the top layer of phyllo with the remaining butter.
Bake for 45-60 minutes, or until golden brown.
Serve hot and enjoy!
Outro:
And that's it – a simple yet delicious recipe for Greek spanakopita that's sure to be a hit at your next party or get-together. Whether you're a fan of spinach or just looking for a new appetizer to add to your repertoire, this dish has a flavor that's hard to resist. So why not give it a try and discover the mouth-watering flavor of Greek spanakopita for yourself!