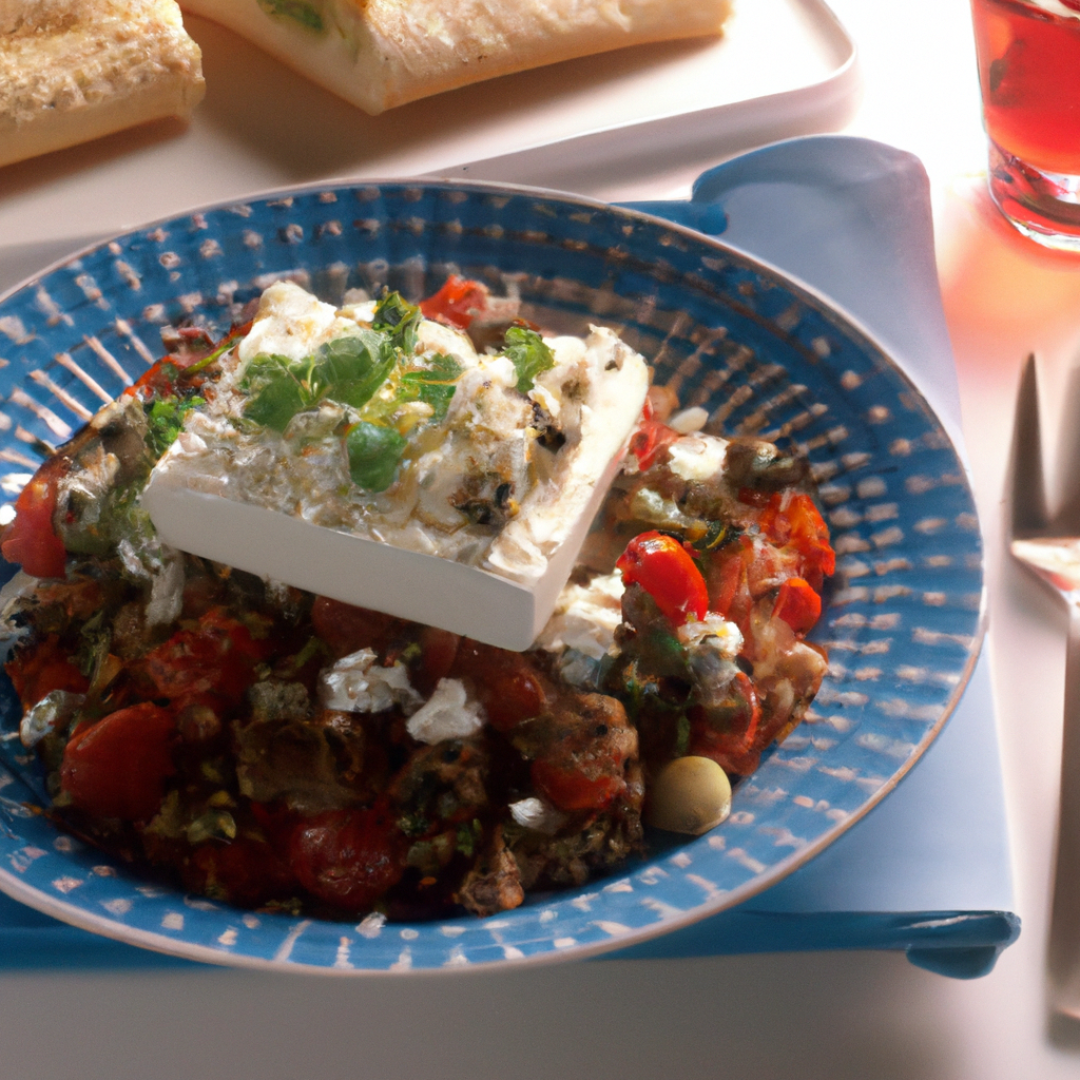 What are the key ingredients needed for this Greek dinner recipe?
Get a Taste of Greece with this Delicious Greek Dinner Recipe
Greek Lamb Kleftiko
This traditional Greek dish is made with succulent lamb, cooked low and slow with garlic, onions, and tomatoes. The result is melt-in-your-mouth tender lamb with a rich and savory sauce that's perfect for sopping up with crusty bread.
Ingredients
1kg lamb shoulder, bone-in
1 onion, sliced
2-3 garlic cloves, minced
1 can diced tomatoes
2-3 tbsp olive oil
2-3 sprigs fresh rosemary
2 bay leaves
Salt and pepper
Instructions
Preheat the oven to 180C/350F.
Season the lamb with salt and pepper.
Heat the olive oil in a large Dutch oven or oven-safe casserole dish over medium-high heat. Add the lamb and sear on all sides until browned. Remove from the pot and set aside.
Add the onions and garlic to the pot and cook until softened, about 5 minutes.
Add the can of diced tomatoes and stir to combine.
Add the lamb back into the pot and tuck the rosemary sprigs and bay leaves around it.
Cover the pot with a lid and transfer to the oven. Cook for 2-3 hours, or until the lamb is tender and falling off the bone.
Remove from the oven and let rest for 10 minutes before serving. Garnish with fresh parsley and extra rosemary, if desired.