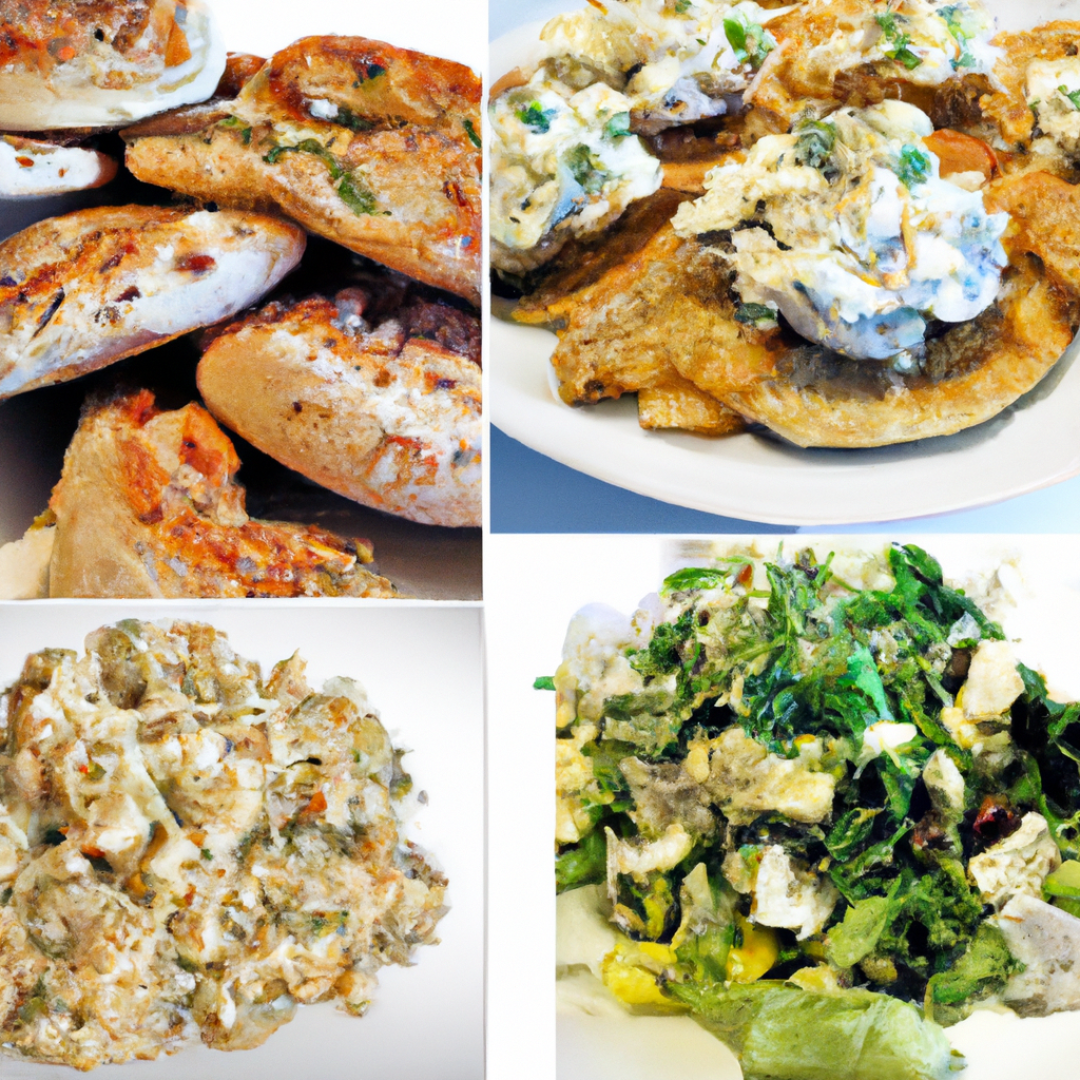 What are the main ingredients in the Greek dinner recipe?
Get Ready to Opa with this Delicious Greek Dinner Recipe!
If you're looking for a dinner that will transport your taste buds to the Mediterranean, look no further than this flavorful Greek recipe. With a combination of fresh herbs, tangy feta cheese, and succulent chicken, this dish is sure to become a family favorite.
Chicken Souvlaki with Tzatziki Sauce
This classic Greek dish features skewered chicken marinated in herbs and spices, grilled to perfection, and served with a side of cool and creamy tzatziki sauce.
1 1/2 pounds boneless, skinless chicken breasts, cut into bite-sized pieces
1/4 cup olive oil
3 cloves garlic, minced
2 tablespoons lemon juice
1 teaspoon dried oregano
1/2 teaspoon salt
1/4 teaspoon black pepper
1/2 cup plain Greek yogurt
1/2 English cucumber, shredded
1 clove garlic, minced
1 tablespoon chopped fresh dill
1 tablespoon chopped fresh mint
1/4 teaspoon salt
Instructions
In a large bowl, whisk together olive oil, garlic, lemon juice, oregano, salt, and pepper. Add chicken pieces and toss to coat. Cover and refrigerate for at least 1 hour to marinate.
Meanwhile, make the tzatziki sauce. In a medium bowl, stir together Greek yogurt, shredded cucumber, garlic, dill, mint, and salt. Cover and refrigerate until ready to serve.
Preheat grill to medium-high heat. Thread marinated chicken onto skewers. Grill for 10-12 minutes, turning occasionally, until chicken is cooked through and lightly charred.
Serve souvlaki with tzatziki sauce on the side.
Enjoy your Greek feast!
We hope you love this recipe as much as we do. For more delicious recipes and cooking tips, check out our website.