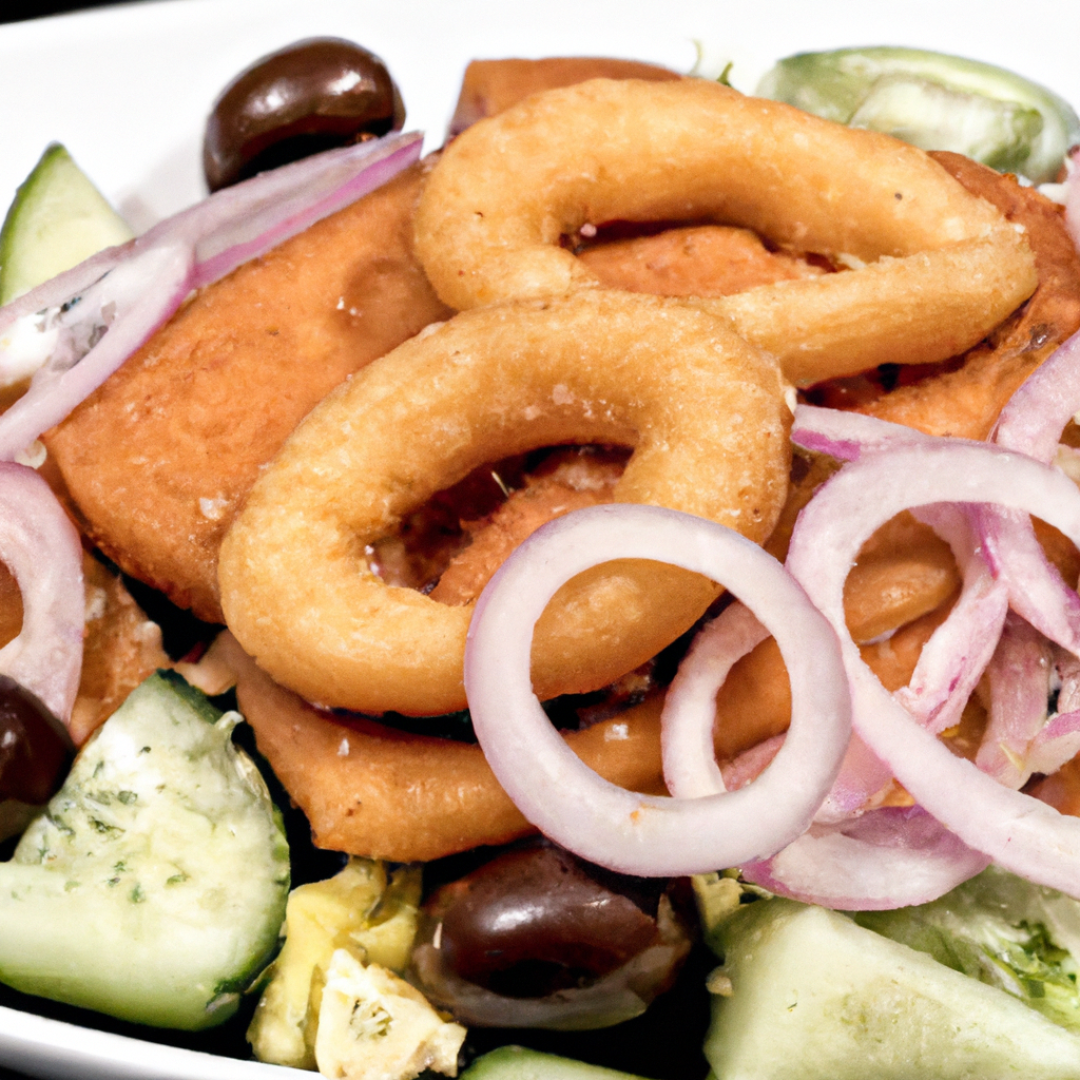 What ingredients are commonly used in traditional Greek dinner recipes?
A Taste of Greece: Mouthwatering Greek Dinner Recipe
Greek cuisine is known for its bold flavors and fresh ingredients. This mouthwatering Greek dinner recipe combines the best of Greek cuisine into one flavorful dish. With a combination of herbs, spices, and vegetables, this recipe is sure to transport your taste buds to the Mediterranean. Try it out for your next dinner party or enjoy it with your family!
Ingredients
1 pound lamb, cubed
1 pound potatoes, diced
1 red bell pepper, sliced
1 green bell pepper, sliced
1 red onion, sliced
4 cloves garlic, minced
1 tablespoon dried oregano
1 tablespoon dried thyme
1 tablespoon dried rosemary
1/2 teaspoon salt
1/4 teaspoon black pepper
1/2 cup olive oil
1/4 cup lemon juice
1/2 cup feta cheese, crumbled
1/4 cup fresh parsley, chopped
Instructions
Preheat the oven to 400 degrees F (200 degrees C).
In a large bowl, mix together the lamb, potatoes, bell peppers, onion, garlic, oregano, thyme, rosemary, salt, pepper, olive oil, and lemon juice.
Spread the mixture in a single layer in a baking dish, and bake for 30-40 minutes, or until the lamb is cooked through and the vegetables are tender.
Sprinkle the crumbled feta cheese and chopped parsley over the top of the lamb and vegetables.
Return the dish to the oven and bake for an additional 5-10 minutes, or until the cheese is melted.
Serve hot and enjoy!
| Nutrition Information | Amount Per Serving |
| --- | --- |
| Calories | 500 |
| Total Fat | 30g |
| Saturated Fat | 8g |
| Cholesterol | 80mg |
| Sodium | 640mg |
| Total Carbohydrates | 28g |
| Dietary Fiber | 4g |
| Sugars | 5g |
| Protein | 25g |