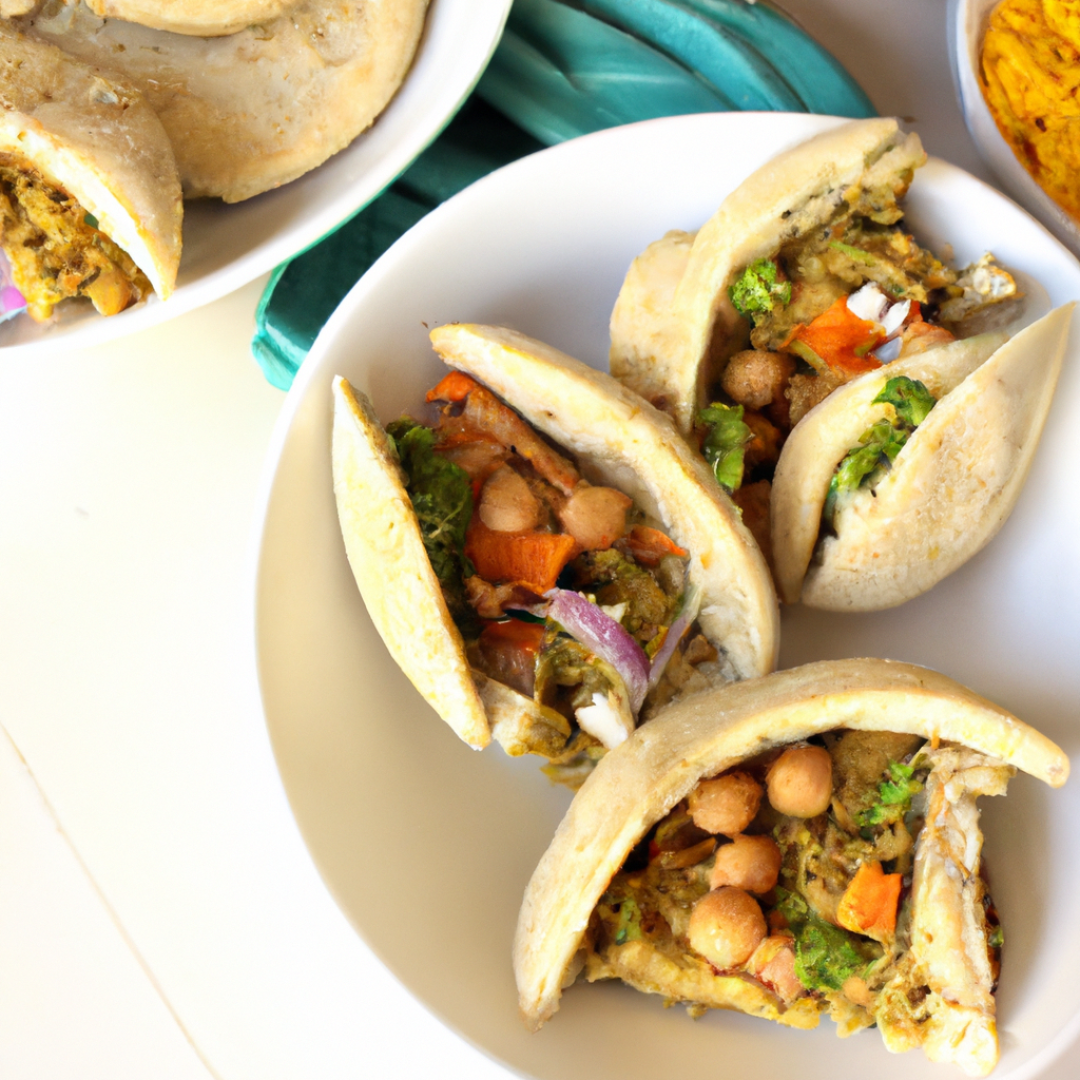 What inspired the creation of these mouthwatering Greek vegan pita pockets?
Mouthwatering Greek Vegan Pita Pockets: A Traditional Delight with a Plant-Based Twist
Love Greek food but want to eat more plant-based? Look no further than these vegan pita pockets filled with fresh vegetables and traditional Mediterranean flavors. They're perfect for a quick lunch or a light dinner.
Ingredients:
4 pieces of whole wheat pita bread
1 can of chickpeas
1 cucumber, sliced
1 red onion, sliced
1 large tomato, chopped
1/4 cup of kalamata olives, chopped
1/4 cup of fresh parsley, chopped
1/4 cup of fresh mint, chopped
2 tbsp of olive oil
2 tbsp of lemon juice
1 garlic clove, minced
Salt and pepper to taste
Instructions:
Preheat oven to 350°F (175°C) and warm the pita bread for 5 minutes.
Drain and rinse the chickpeas.
In a medium bowl, mix the chickpeas, cucumber, red onion, tomato, olives, parsley, mint, olive oil, lemon juice, garlic, salt, and pepper.
Cut the pita bread in half and stuff with the chickpea mixture.
Serve and enjoy!