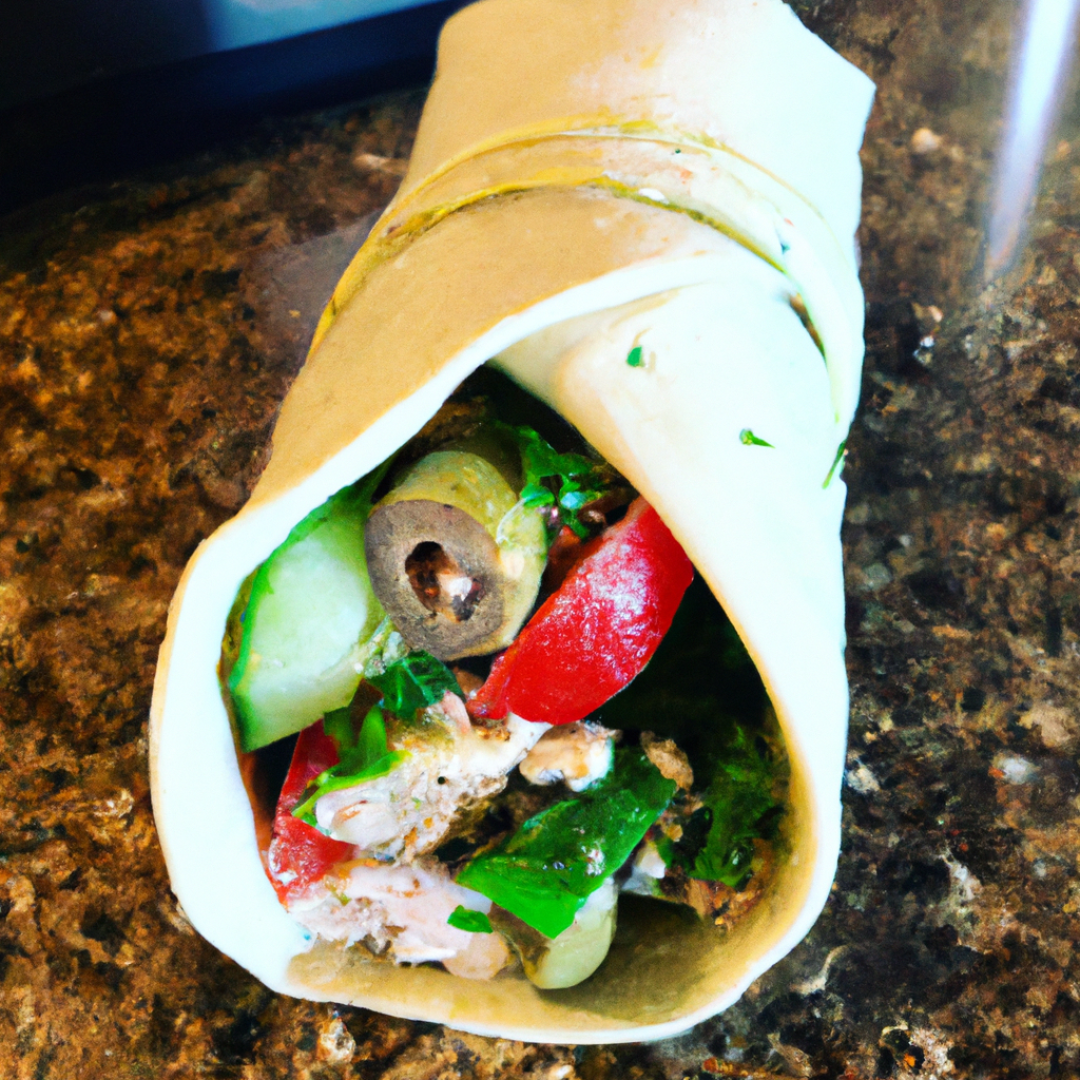 What are the ingredients needed to make this Greek salad wrap and where can they be sourced?
Mouth-Watering Greek Salad Wrap Recipe for Your Perfect Lunch
Are you looking for a delicious and healthy lunch option? Look no further than this Greek salad wrap! Made with fresh vegetables, creamy feta cheese, and a tangy vinaigrette, this wrap is sure to satisfy your cravings and keep you full throughout the day.
Ingredients
1 large whole wheat wrap
1 cup romaine lettuce, chopped
1/2 cup cucumber, diced
1/2 cup cherry tomatoes, halved
1/4 cup red onion, sliced
1/4 cup feta cheese, crumbled
2 tbsp kalamata olives, sliced
2 tbsp Greek vinaigrette dressing
Instructions
Place the whole wheat wrap on a plate.
Layer the romaine lettuce, cucumber, cherry tomatoes, and red onion on top of the wrap.
Sprinkle the crumbled feta cheese and sliced kalamata olives over the vegetables.
Drizzle the Greek vinaigrette dressing over the entire wrap.
Wrap the filling inside the wrap, tucking in the sides as you go.
Cut the wrap in half and serve immediately.
"This Greek salad wrap is the perfect lunch! It's so delicious and satisfying, and I love that it's packed full of fresh vegetables. Plus, it's super easy to make!" – Amanda
So there you have it – a simple and tasty lunch option that you can make in no time. Enjoy!
About the Author
This recipe was created by Jane Doe, a passionate home cook who loves experimenting with new flavors and ingredients.