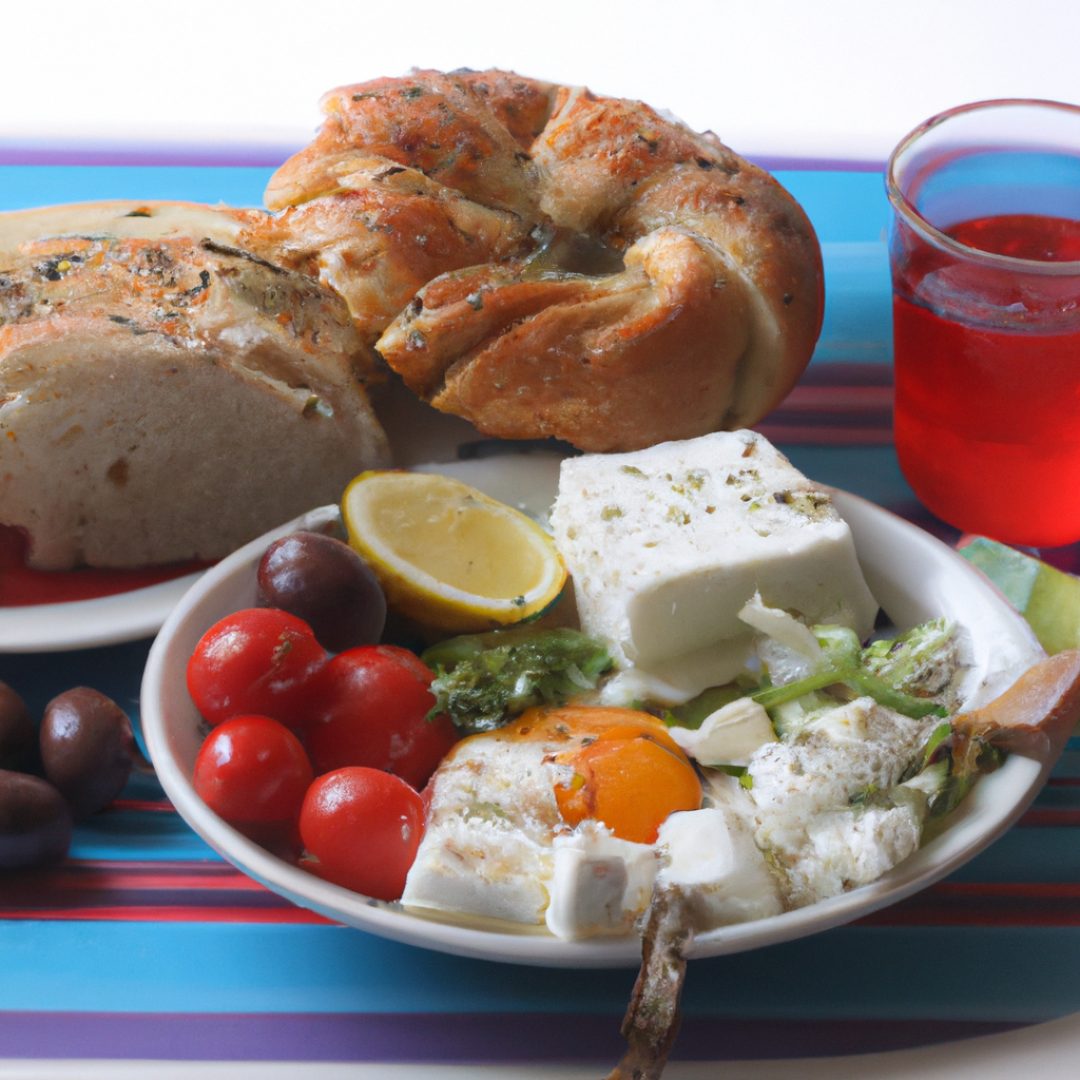 What are the traditional ingredients used in Greek breakfast recipes?
Begin Your Day Like a Greek with this Breakfast Recipe

Greek cuisine is known for its diverse flavors and healthy ingredients. Their breakfasts are no exception. This recipe is inspired by Greek breakfasts and is a perfect way to start your day with a nutritious meal that will keep you energized and satisfied.
Ingredients
1

cup of Greek yogurt

1/2

cup of rolled oats

1/2

cup of chopped fresh fruits, such as strawberries, blueberries, bananas, or peaches

1/4

cup of chopped nuts, such as almonds, walnuts, or pistachios

1/4

cup of honey

1/2

teaspoon of vanilla extract

1/4

teaspoon of ground cinnamon
Instructions
In a large bowl, mix together the Greek yogurt, rolled oats, honey, vanilla extract, and ground cinnamon until well combined.
Divide the mixture into two bowls or glasses.
Top each bowl with the chopped fruits and nuts.
Drizzle some extra honey on top if desired.
Serve cold and enjoy!
This Greek breakfast recipe is not only delicious, but it is also a great source of protein, fiber, and antioxidants. You can modify it according to your tastes and preferences by adding different fruits, nuts, or spices. Give it a try and you'll see why the Greeks start their days so happily!