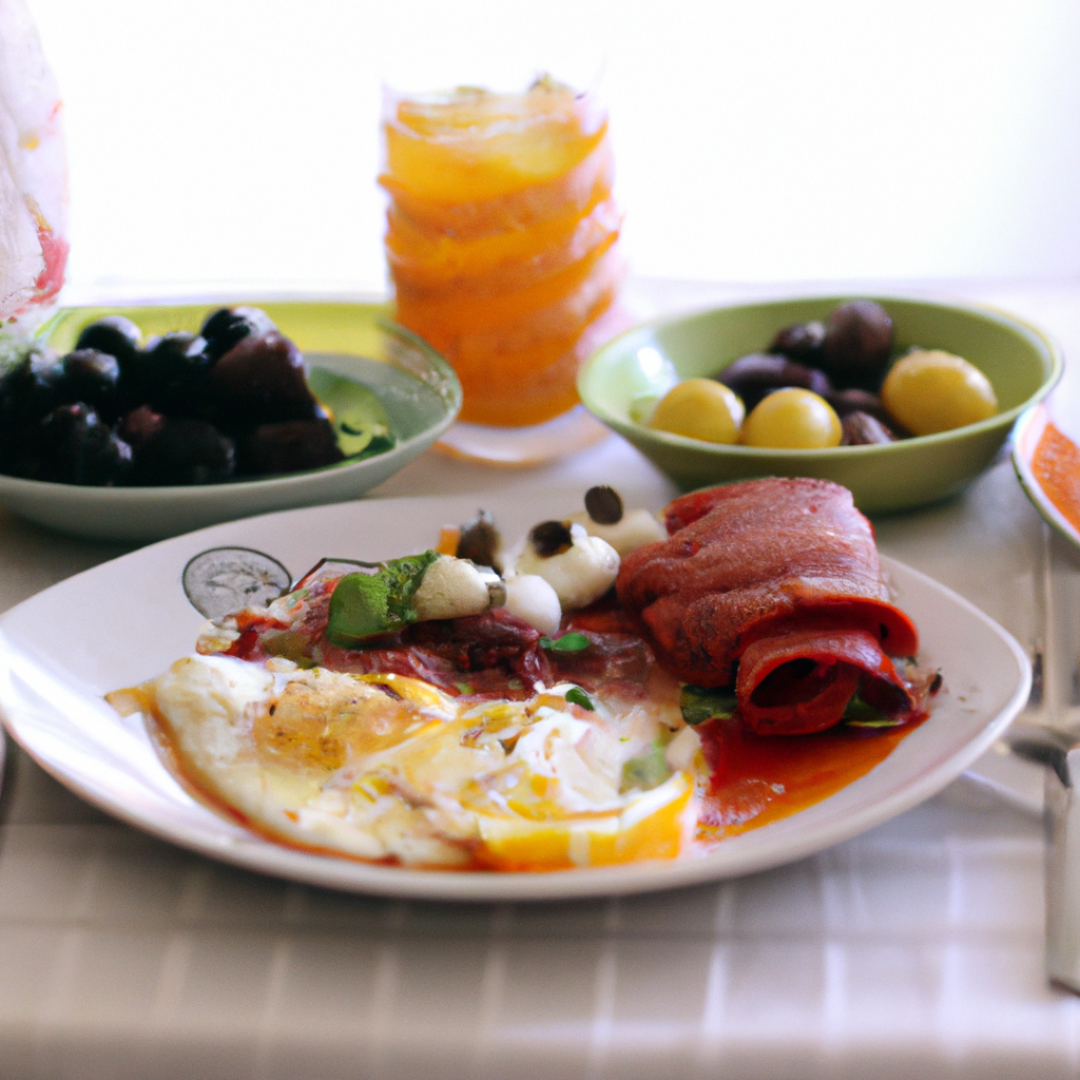 What are some key ingredients in an authentic Greek breakfast?
Introduction:
Rise and shine! Treat yourself to a delicious and satisfying start to your day with an authentic Greek breakfast. Bursting with flavor and nourishing ingredients, this recipe is sure to become a go-to in your morning routine. Plus, it's quick and easy to make, so you can savor every bite without rushing out the door. Follow along for a tasty morning that will have you feeling energized and ready to take on the day.
Ingredients:
– 4 eggs
– 1 tablespoon olive oil
– 1 small red onion, chopped
– 1 garlic clove, minced
– 1/2 cup chopped tomatoes
– 1/2 cup chopped baby spinach
– 1/4 cup crumbled feta cheese
– Salt and pepper, to taste
– Toast or pita bread, for serving
Instructions:
1. In a medium bowl, whisk together the eggs with salt and pepper to taste.
2. In a large nonstick skillet, heat the olive oil over medium heat. Add the chopped onion and sauté for 2-3 minutes until softened.
3. Add the minced garlic and sauté for another 1-2 minutes until fragrant.
4. Add the chopped tomatoes and baby spinach to the skillet and cook until the spinach is wilted and the tomatoes are softened, about 5-7 minutes.
5. Pour the whisked eggs over the vegetables and stir gently to incorporate. Cook for another 5-7 minutes, until the eggs are set but still slightly runny.
6. Sprinkle the crumbled feta cheese over the top of the eggs and cook for another minute until the cheese is slightly melted.
7. Serve hot with toast or pita bread on the side.
Outro:
Enjoy your delicious and authentic Greek breakfast, and don't forget to savor every bite! This recipe is versatile and can be customized with your favorite vegetables and spices, so feel free to experiment and make it your own. With a satisfying and balanced meal to fuel you up, you'll be ready to tackle whatever the day has in store. Happy cooking!