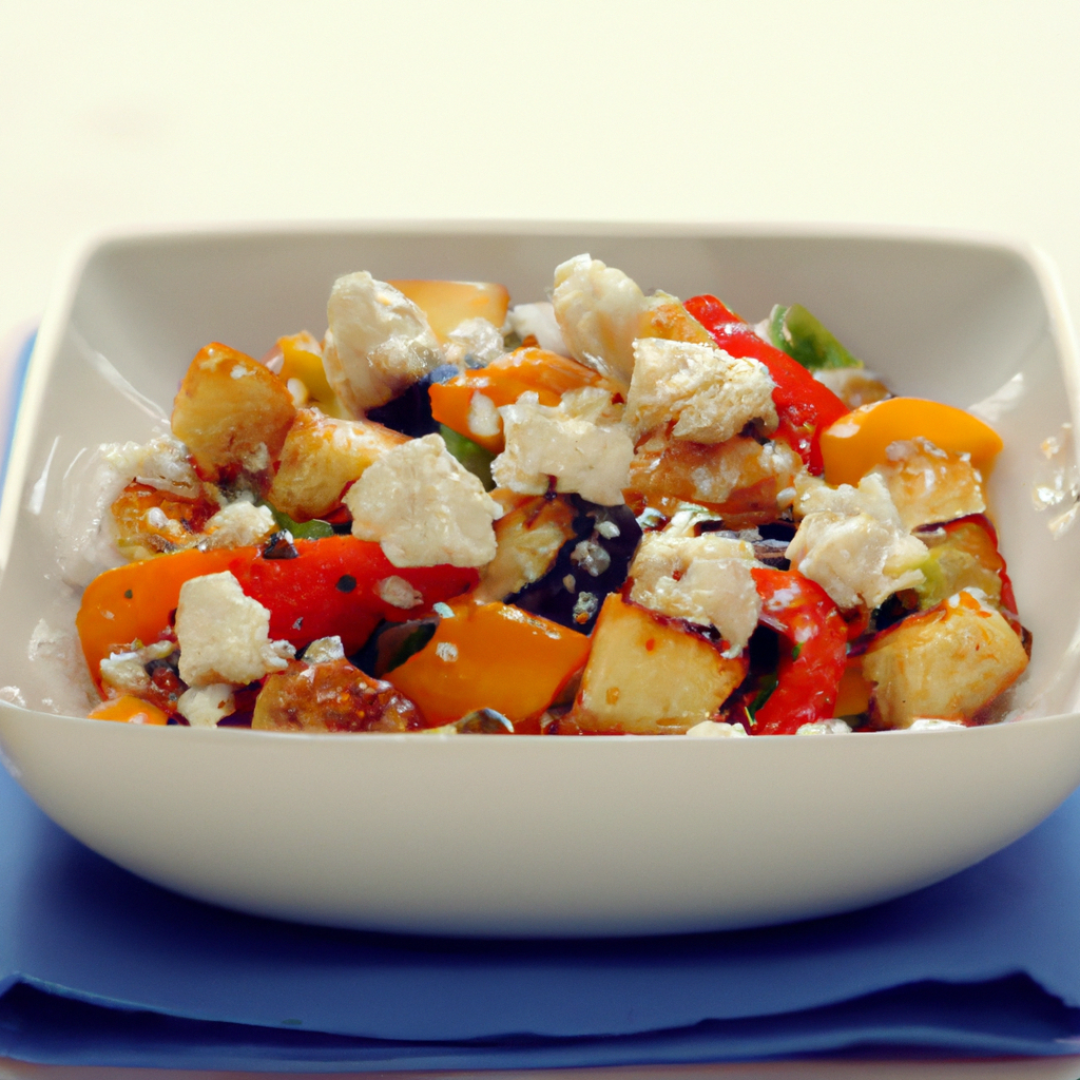 What are some traditional Greek lunch recipes that are easy to make?
Get a Taste of Greece with These Delicious Greek Lunch Recipes
Greece is known for its fresh, flavorful, and healthy Mediterranean cuisine. With these easy and tasty lunch recipes, you can experience a little slice of Greece no matter where you are in the world. From fresh salads to hearty souvlaki, these dishes will transport you straight to the shores of the Aegean Sea. So, put on some Greek music, pour yourself a glass of crisp white wine, and let's get cooking!
Greek Salad
Ingredients:
2 cups cherry tomatoes, halved
2 Persian cucumbers, sliced
1/3 cup red onion, thinly sliced
1/2 cup Kalamata olives
1/2 cup feta cheese, crumbled
3 tablespoons extra-virgin olive oil
1 tablespoon red wine vinegar
2 teaspoons dried oregano
Salt and black pepper, to taste
Method:
In a large bowl, combine cherry tomatoes, cucumbers, red onion, Kalamata olives, and feta cheese.
In a small bowl, whisk together extra-virgin olive oil, red wine vinegar, dried oregano, salt, and black pepper.
Pour dressing over salad and toss gently to combine.
Note: You can add some sliced bell peppers or cooked chickpeas to this salad to make it even heartier.
Spanakopita
Ingredients:
1 package frozen spinach, thawed and drained (10 oz)
1/2 cup feta cheese, crumbled
1/2 cup ricotta cheese
2 green onions, thinly sliced
1 egg, beaten
1/4 teaspoon ground nutmeg
Salt and black pepper, to taste
8 sheets phyllo dough
1/4 cup butter, melted
Method:
Preheat oven to 375°F (190°C).
In a large bowl, mix together spinach, feta cheese, ricotta cheese, green onions, egg, nutmeg, salt, and black pepper.
Place one sheet of phyllo dough on a clean surface and brush with melted butter.
Repeat with remaining phyllo sheets, layering them on top of each other.
Spoon spinach mixture onto the phyllo stack, leaving a 1-inch border around the edges.
Roll up the phyllo stack tightly into a log, tucking in the edges as you go.
Place the log seam-side down on a baking sheet and brush with melted butter.
Bake for 25-30 minutes, until golden brown and crispy.
Note: You can substitute the spinach with other leafy greens, such as kale or Swiss chard, and use different types of cheese, such as goat cheese or Parmesan, to make this dish your own.
Chicken Souvlaki
Ingredients:
4 boneless, skinless chicken breasts, cut into 1-inch cubes
1/4 cup extra-virgin olive oil
1/4 cup lemon juice
1 teaspoon dried oregano
1/2 teaspoon garlic powder
1/4 teaspoon paprika
Salt and black pepper, to taste
Pita bread, for serving
Tzatziki sauce, for serving
Method:
In a large bowl, whisk together olive oil, lemon juice, oregano, garlic powder, paprika, salt, and black pepper.
Add chicken to the bowl and toss until all pieces are coated.
Cover and refrigerate for at least 30 minutes.
Preheat grill or grill pan to medium-high heat.
Skewer chicken pieces onto skewers.
Grill skewers for 4-5 minutes per side, until chicken is cooked through and lightly charred.
Serve chicken souvlaki with warm pita bread and tzatziki sauce.
Note: You can use lamb, beef, or shrimp instead of chicken for this recipe. And don't forget to soak wooden skewers in water before using them on the grill to prevent them from burning.