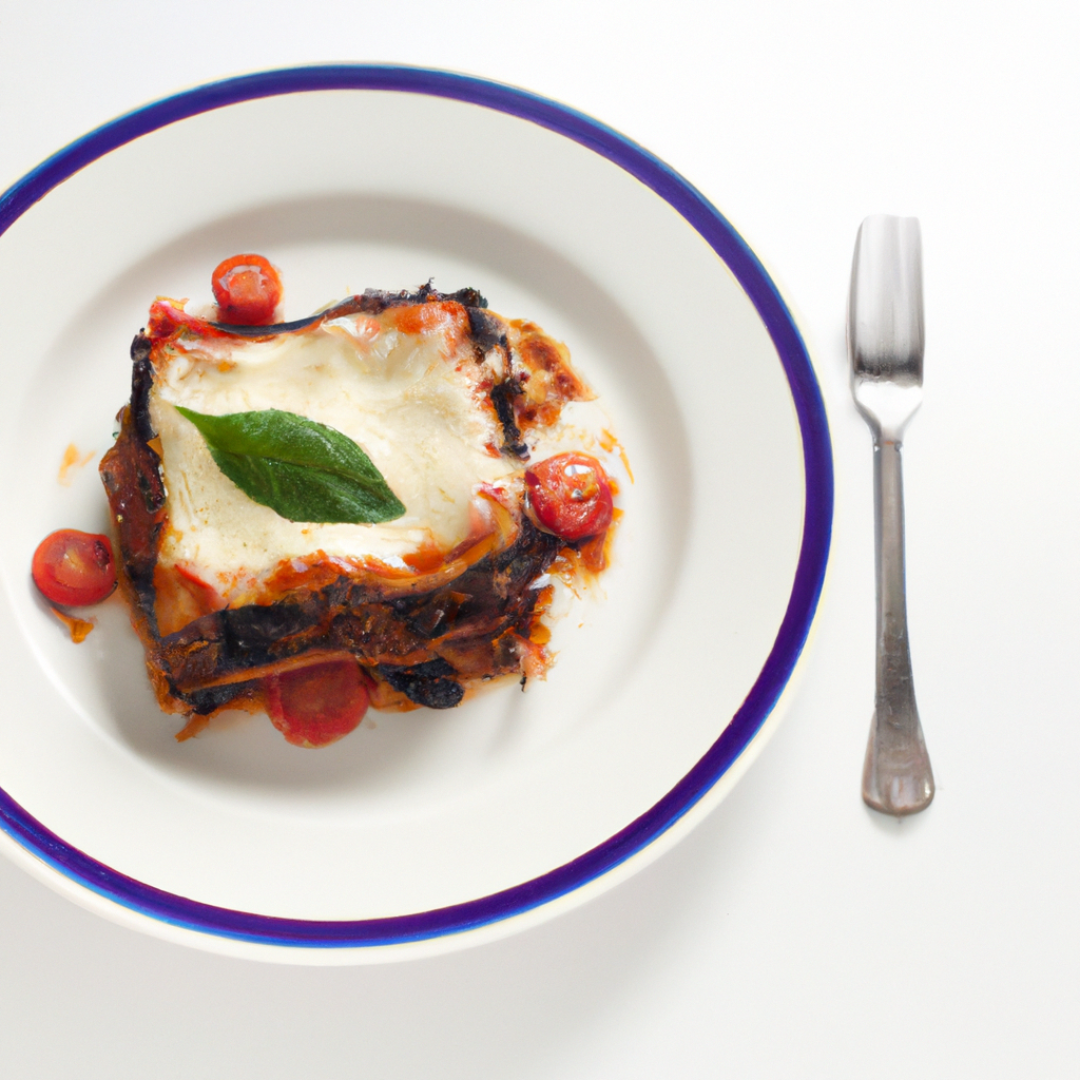 How can this Greek vegan moussaka recipe be modified to accommodate those with food allergies?
Delight in Every Bite: Try This Greek Vegan Moussaka Recipe
If you're looking for a delicious and healthy meal, try this Greek vegan moussaka recipe. This dish is packed with flavor and nutrients, and it's perfect for lunch or dinner. It's also a great way to sneak in some extra veggies into your diet.
Ingredients:
1 eggplant, thinly sliced
2 zucchinis, thinly sliced
1 onion, chopped
2 garlic cloves, minced
1 can of chickpeas, drained and rinsed
1 can of diced tomatoes
1 tbsp tomato paste
1 tsp dried oregano
1/2 tsp ground cinnamon
1/4 tsp nutmeg
1/2 cup of vegetable broth
1/2 cup of breadcrumbs
1/2 cup of nutritional yeast
1 tbsp olive oil
Instructions:
Preheat oven to 375°F.
Spread eggplant and zucchini slices in a single layer on a baking sheet. Drizzle with olive oil and sprinkle with salt. Roast in the oven for 20-25 minutes, until tender and slightly browned. Remove from the oven and set aside.
In a large frying pan, heat the olive oil over medium heat. Add the onion and garlic and cook for 2-3 minutes, until softened.
Add the chickpeas, diced tomatoes, tomato paste, oregano, cinnamon, nutmeg, and vegetable broth. Stir to combine and bring to a simmer. Cover and cook for 10 minutes.
Remove the pan from heat and stir in the roasted eggplant and zucchini.
In a small mixing bowl, combine the breadcrumbs and nutritional yeast.
Transfer the vegetable mixture to a baking dish and sprinkle with the breadcrumb mixture.
Bake in the oven for 20-25 minutes, or until the top is golden brown. Serve hot and enjoy!