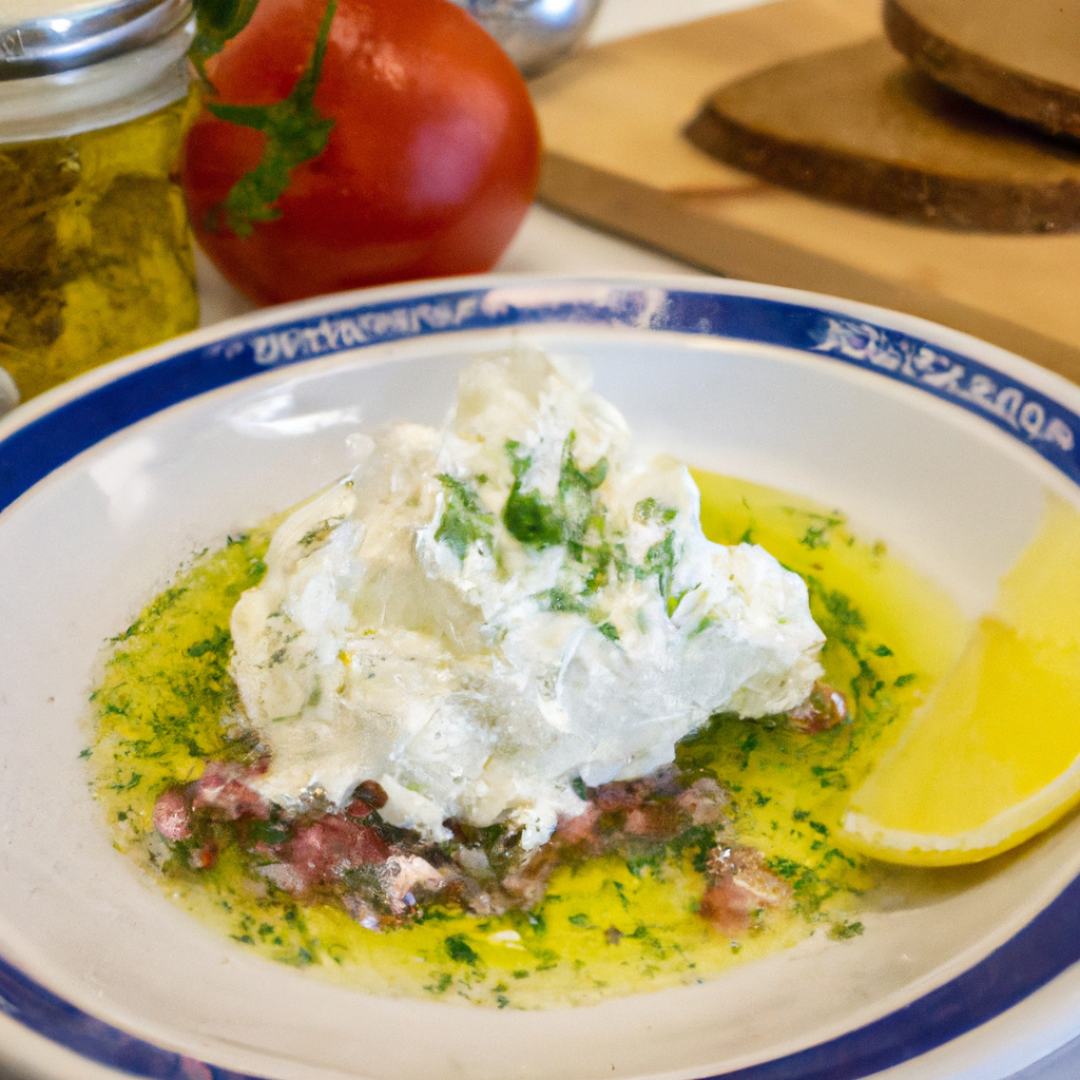 How does this tzatziki appetizer recipe align with traditional Greek cuisine standards and practices?
Discover the Delights of Greek Cuisine with this Tzatziki Appetizer Recipe
Capture the essence of the Mediterranean with the fresh, tangy flavors of this quintessential Greek appetizer recipe – Tzatziki. This cool, creamy yogurt-based dip, spiced with garlic and dill, is a perfect match for grilled meat, pita bread, or fresh vegetables. It's simple, healthy, and can be whipped up in under 10 minutes!
Ingredients:
2 cups of Greek yogurt
1 cucumber, peeled, seeded, and finely chopped
2 cloves of garlic, minced
2 tablespoons of fresh dill, finely chopped
1 tablespoon of extra-virgin olive oil
1 tablespoon of white vinegar
Salt and pepper to taste
1 teaspoon of lemon zest, optional
Fresh dill sprigs and olive oil for garnish, optional
Instructions:
Begin by draining your Greek yogurt for a couple of hours to remove excess liquid. This will help to get a thicker sauce.
Next, peel, seed, and chop the cucumber. Put it in a colander and sprinkle with a little salt to draw out some of the liquid. Leave it to drain for a few minutes.
In a large mixing bowl, combine the drained Greek yogurt, minced garlic, chopped dill, olive oil, and vinegar. Stir until well mixed.
Squeeze the cucumber to remove any remaining liquid, then stir it into the yogurt mixture.
Season your Tzatziki with salt and pepper to taste. Add lemon zest if desired.
Refrigerate for at least two hours before serving. This allows the flavors to meld together beautifully.
When serving, garnish with fresh dill sprigs and a drizzle of olive oil, if desired. Enjoy this creamy and flavorful Tzatziki dip with warm pita bread or crisp veggies!
There, you have it! An easy, refreshing, and delicious Tzatziki dip that will transport your taste buds to Greece. Embrace the vibrant lifestyle of the Mediterranean right from your kitchen with this fabulous Greek cuisine gem!
Unleash Your Inner Greek Chef!
Tzatziki is just the beginning of the delicious treasures that Greek cuisine has to offer. Be adventurous and try pairing this tantalizing sauce with various foods – be it grilled meats, fish, or simply as a spread on sandwiches. Once you've mastered the art of creating this delightful Greek Tzatziki, you're well on your way to exploring more of Greek cuisine. Καλή όρεξη! (Bon Appétit!)