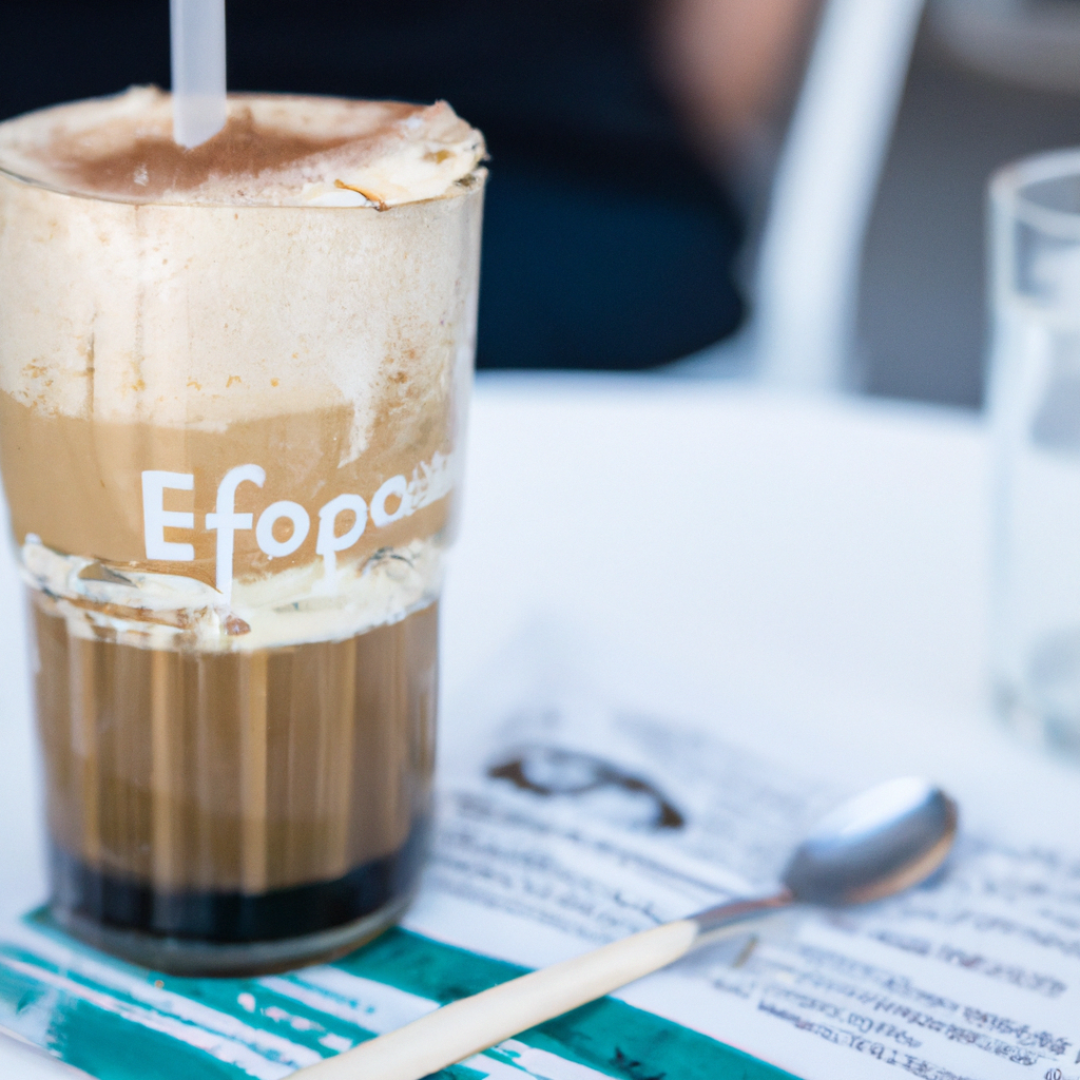 What is the history behind traditional Greek frappé coffee and its cultural significance in Greece?
Opa! Explore the Refreshing Flavors of Traditional Greek Frappé Coffee
Frappé coffee is a popular Greek iced coffee drink made with instant coffee, sugar, water, and milk. This refreshing drink is perfect for warm days and is enjoyed by Greeks of all ages, whether at home, work, or at a cafe.
Ingredients:
1-2 tsp instant coffee (Nescafe is the most popular brand in Greece)
2-3 tsp sugar
1/4 cup water
Milk
Ice cubes
Directions:
In a shaker or a jar with a lid, mix together the instant coffee, sugar, and water. Shake vigorously for about 1 minute until the mixture becomes frothy and light brown in color.
Fill a glass with ice cubes.
Pour the frothy coffee mixture over the ice cubes until the glass is almost full.
Top off the glass with milk, leaving enough room for the foam on top of the milk.
Stir the frappé until the milk is blended well into the coffee.
Enjoy your delicious and refreshing Greek frappé coffee!
Tips:
For an even richer flavor, try adding a splash of vanilla or almond extract to the coffee mixture.
If you don't like your coffee too sweet, adjust the amount of sugar to your liking.
If you don't have a shaker or a jar with a lid, you can use a whisk or a handheld mixer to beat the coffee, sugar, and water until frothy.