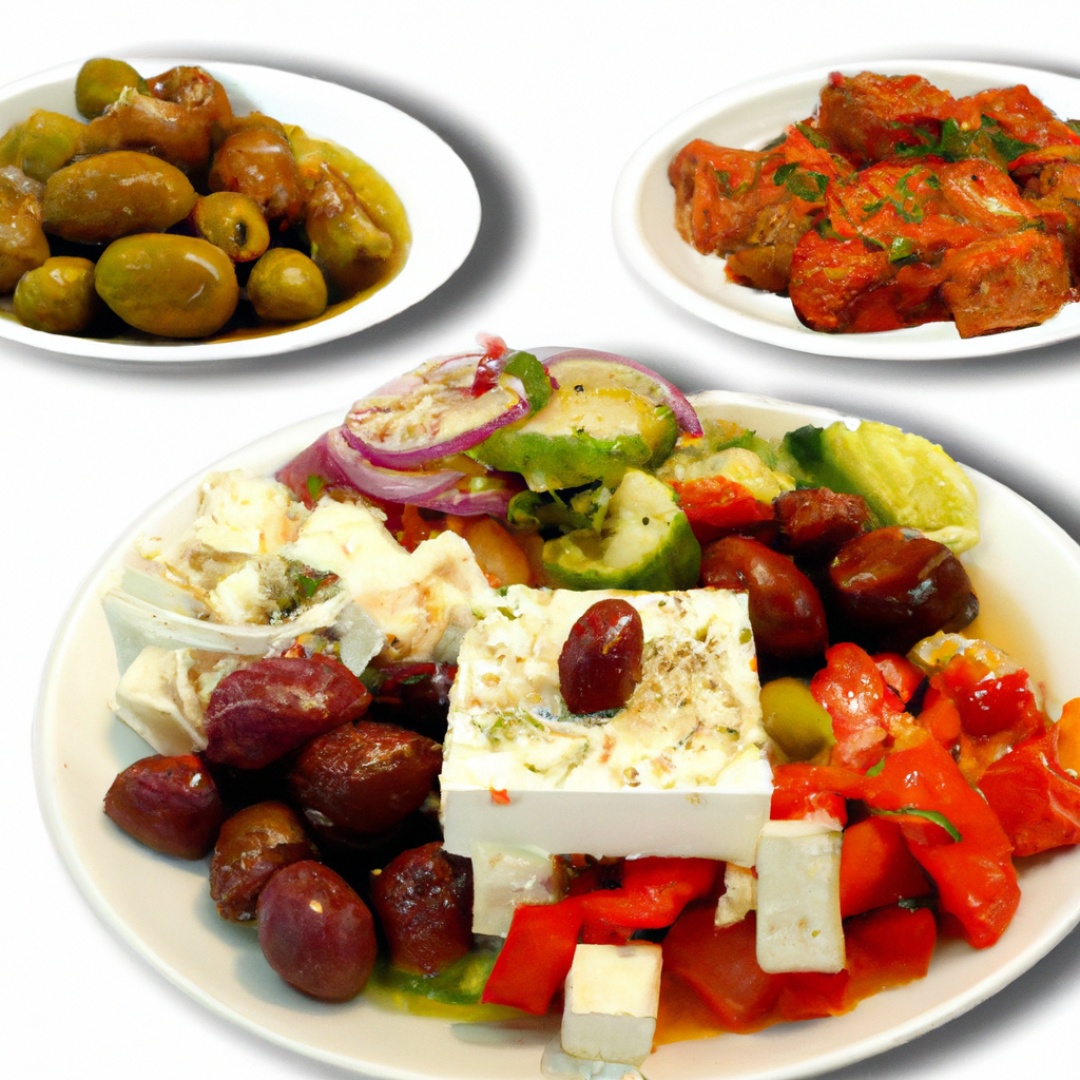 What are some traditional Greek meze appetizers that can be served at any occasion?
Try These Mouthwatering Greek Meze: Delicious Appetizers for Any Occasion
Are you looking for a flavorful and impressive appetizer for your next party or gathering? Look no further than these delicious Greek meze! These small plates, usually served with drinks, feature a variety of flavors and textures, from tangy dips to savory stuffed vegetables. Impress your guests with these mouthwatering appetizers that are easy to make and sure to please.
Spanakopita (Spinach and Feta Triangles)
1 lb. frozen spinach, thawed and squeezed dry
4 green onions, thinly sliced
2 cloves garlic, minced
1/2 cup crumbled feta cheese
1/4 cup chopped fresh dill
1/4 cup chopped fresh parsley
1/4 cup olive oil
1 egg, lightly beaten
1 package phyllo dough
1 stick unsalted butter, melted
1/4 tsp. salt
Preheat the oven to 375 degrees F.
In a large bowl, mix together the spinach, green onions, garlic, feta cheese, dill, parsley, olive oil, egg, and salt.
Unroll the phyllo dough and lay it flat on a clean surface. Cover with a damp paper towel.
Using a pastry brush, brush a thin layer of melted butter onto a sheet of phyllo dough.
Cut the phyllo into squares or triangles.
Spoon a small amount of the spinach mixture onto each square or triangle.
Brush another layer of butter over the filling and fold the phyllo into a triangle or roll it up into a cigar shape.
Place the spanakopita on a baking sheet and bake for 20-25 minutes or until golden brown.
Tzatziki (Greek Yogurt and Cucumber Dip)
1 cup Greek yogurt
1 cucumber, peeled, seeded, and grated
2 cloves garlic, minced
1 tbsp. olive oil
1 tbsp. lemon juice
1/4 cup chopped fresh dill
Salt and pepper to taste
In a medium bowl, mix together the Greek yogurt, grated cucumber, garlic, olive oil, lemon juice, and dill.
Season with salt and pepper to taste.
Cover and refrigerate for at least 1 hour before serving.