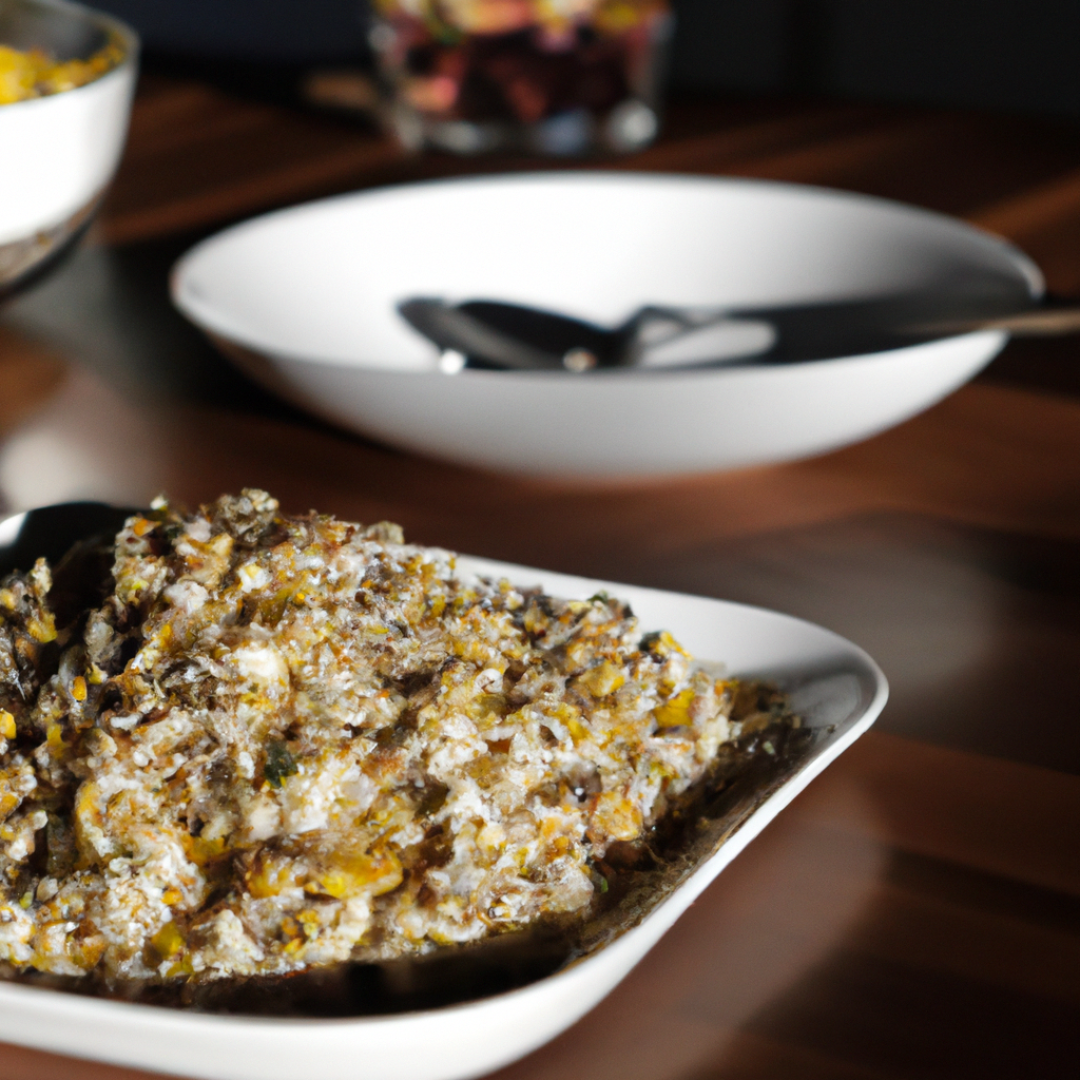 What are the essential ingredients and cooking techniques required for preparing a traditional Greek dinner?
Mediterranean Magic: A Delicious Greek Dinner Recipe
If you're looking for a flavorful, healthy and easy-to-make dinner recipe, look no further than this Mediterranean-inspired Greek dish. Bursting with fresh ingredients and bold flavors, this recipe is perfect for a weekend dinner party or a weeknight family meal. Gather your ingredients and get ready to transport your taste buds to the sunny shores of Greece with this delicious recipe.
Ingredients:
1 lb. of lean ground lamb
1 cup of long-grain white rice
1 large cucumber, diced
1 medium-sized red onion, diced
1 cup of cherry tomatoes, halved
2 cloves of garlic, minced
1 cup of crumbled feta cheese
1 tbsp. of dried oregano
2 tbsp. of olive oil
Salt and black pepper, to taste
Instructions:
In a medium saucepan, cook the white rice according to package instructions. Set aside once cooked.
In a large skillet, heat up 1 tbsp. of olive oil on medium heat. Add the minced garlic and diced red onion, and sauté until the onion is translucent and fragrant.
Add the lean ground lamb to the skillet with the onion and garlic, and cook until it is browned, breaking it up into small pieces as it cooks.
Season the lamb with salt, black pepper and dried oregano to taste.
Add the halved cherry tomatoes to the skillet with the lamb, and cook for another 2-3 minutes until the tomatoes are heated through and slightly softened.
In a large mixing bowl, combine the cooked rice, the diced cucumber, and the crumbled feta cheese. Mix together until well-combined.
Add the lamb and tomato mixture to the mixing bowl with the rice, cucumber, and feta cheese, and mix together gently until well-combined.
Transfer the contents to a large serving bowl and garnish with additional oregano and a drizzle of olive oil.
There you have it, a delicious Greek-inspired dinner recipe that's sure to please everyone at your table. With fresh ingredients, bold flavors, and easy-to-follow instructions, this recipe is perfect for busy weeknights or when you want to impress guests. Serve it with a side salad or some warm pita bread for a complete meal. Enjoy!