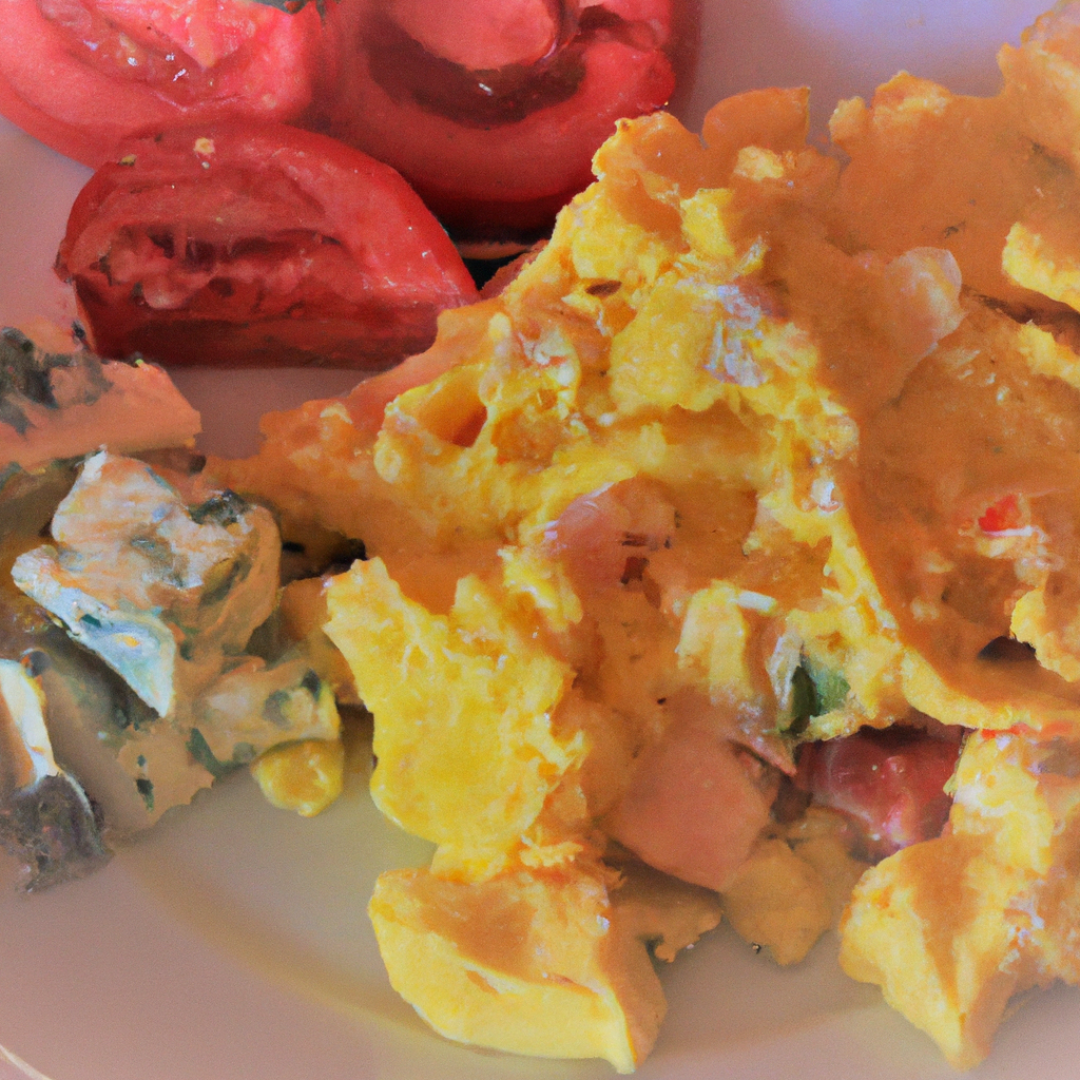 What are the key ingredients in a traditional Greek breakfast?
Greek Breakfast Recipe
Introduction
Start your day off on the right foot with a delicious, nutrient-packed Greek Breakfast. This recipe is full of protein, fiber, and healthy fats to keep you full and energized throughout your morning. Plus, it's easy to make and completely customizable to your taste preferences.
Ingredients
2 eggs
1/2 cup cooked quinoa
1/2 cup cherry tomatoes
1/2 avocado, sliced
1/4 cup crumbled feta cheese
1 tbsp olive oil
Salt and pepper to taste
Instructions
Heat the olive oil in a nonstick skillet over medium heat.
Crack the eggs directly into the skillet and season with salt and pepper.
Cook for 2-3 minutes or until the whites are set.
Meanwhile, slice the cherry tomatoes in half and crumble the feta cheese.
Place the cooked quinoa in a bowl and top with the cooked eggs, cherry tomatoes, sliced avocado, and crumbled feta cheese.
Season with additional salt and pepper to taste.
Customization Tips
This recipe is easily customizable based on your taste preferences. Here are a few ways you can switch things up:
Add some chopped herbs like parsley, cilantro, or dill to the quinoa for extra flavor.
Swap out the cherry tomatoes for sliced cucumber or roasted red pepper.
Top with a dollop of Greek yogurt for some added creaminess.
Use a different type of cheese like goat cheese or ricotta instead of feta.