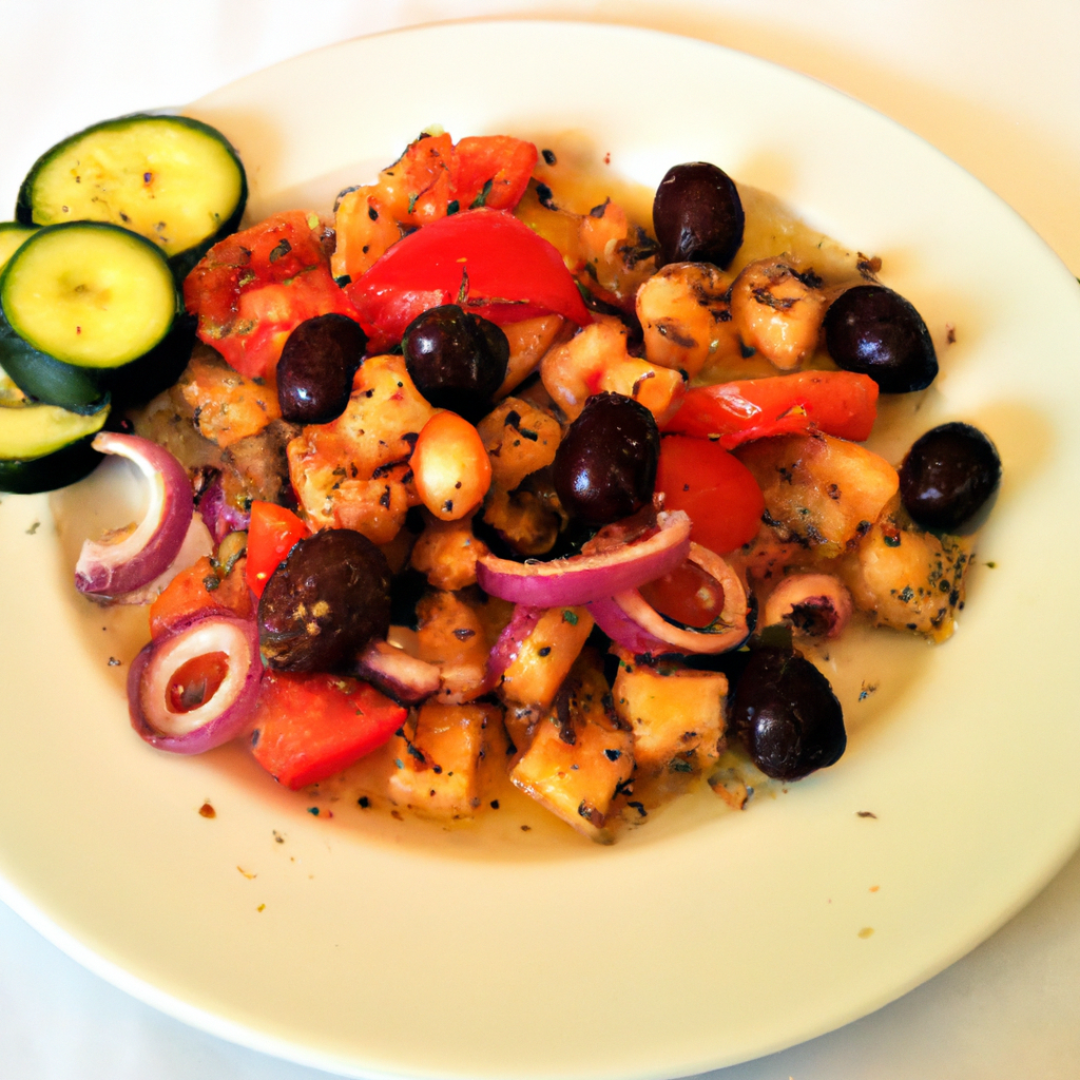 What are some common flavors and ingredients used in Greek cuisine?
Discover the Delicious Flavors of Greece with This Easy Greek Lunch Recipe
Ingredients
1 pound chicken breast, cut into cubes
1 tablespoon olive oil
1 teaspoon dried oregano
1/2 teaspoon dried thyme
1/2 teaspoon salt
1/4 teaspoon black pepper
1 red bell pepper, chopped
1 yellow bell pepper, chopped
1/2 red onion, chopped
1/2 cup feta cheese, crumbled
2 tablespoons fresh parsley, chopped
4 pita breads
1 cup tzatziki sauce
Instructions
Preheat oven to 375°F.
In a large bowl, mix together chicken, olive oil, oregano, thyme, salt, and pepper.
Add bell peppers and red onion to the bowl and mix well.
Spread mixture on a large baking sheet and bake for 20-25 minutes, stirring occasionally, until chicken is cooked through and vegetables are tender.
Remove from oven and sprinkle with feta cheese and parsley.
Warm pita breads in the oven or on a grill pan.
To assemble, place a spoonful of the chicken mixture on each pita, top with a dollop of tzatziki sauce, and fold the pita over.