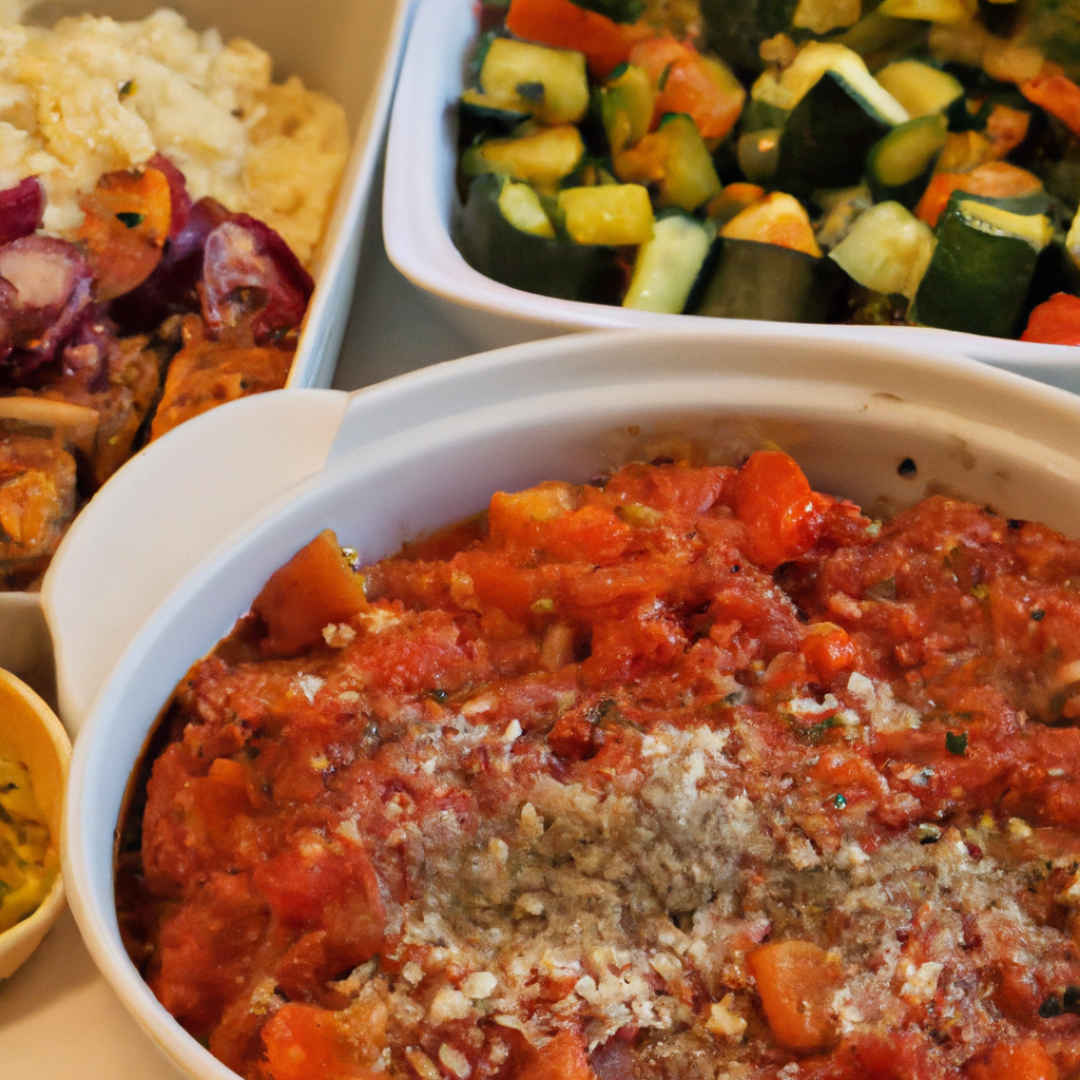 What are some must-have ingredients for a traditional Greek dinner?
Intro
When it's time to impress your guests with a delicious meal, Greek cuisine is always a great choice. With its blend of robust flavors and wholesome ingredients, it's no wonder that Greek food is beloved around the world. And the best part is that it's surprisingly easy to prepare. That's right – you don't have to be a master chef to create a delectable feast that will leave your guests impressed and satisfied. In this article, we'll guide you through a simple and tasty Greek dinner recipe that's sure to become a staple in your culinary repertoire.
A Delectable Feast: Easy Greek Dinner Recipe to Impress Your Guests
Ingredients:
– 1 lb ground lamb
– 1 onion, diced
– 4 cloves garlic, minced
– 1 tsp dried oregano
– 1 tsp dried thyme
– 1 tsp dried rosemary
– 1 tsp salt
– 1/2 tsp black pepper
– 1/4 tsp cinnamon
– 3 tbsp olive oil, divided
– 1 cup uncooked white rice
– 2 cups chicken broth
– 1 cup cherry tomatoes, halved
– 1/2 cup kalamata olives, pitted and chopped
– 1/2 cup crumbled feta cheese
– 1/4 cup chopped fresh parsley
– Lemon wedges, for serving
Instructions:
1. In a large skillet, heat 2 tbsp of olive oil over medium-high heat. Add the ground lamb and cook until browned, stirring occasionally, about 8-10 minutes.
2. Using a slotted spoon, transfer the lamb to a bowl and set aside. Add the remaining tablespoon of olive oil to the pan.
3. Add the diced onion and sauté until softened and translucent, about 5 minutes. Add the minced garlic and cook for an additional minute.
4. Return the lamb to the pan, stirring to combine with the onion and garlic.
5. Add the dried oregano, thyme, rosemary, salt, black pepper, and cinnamon to the pan, stirring to coat the lamb and onion mixture. Cook for 2-3 minutes, until the herbs are fragrant.
6. Add the uncooked rice to the pan and stir to coat with the lamb and herb mixture.
7. Pour the chicken broth into the pan and stir to combine. Bring the mixture to a boil, then reduce the heat to low, cover the pan with a lid, and simmer for 18-20 minutes, until the rice is cooked through.
8. While the rice is cooking, prepare the tomato, olive, and feta topping. In a small bowl, combine the halved cherry tomatoes, chopped kalamata olives, and crumbled feta cheese.
9. Once the rice is cooked, fluff it with a fork and transfer to a large serving dish. Spoon the tomato, olive, and feta topping over the rice.
10. Sprinkle the chopped parsley on top of the tomato, olive, and feta mixture. Serve the dish with lemon wedges on the side.
Outro
Greek cuisine is all about simplicity, freshness, and bold flavors. With this easy Greek dinner recipe, you can create a delectable feast that embodies all of these qualities. The fragrant lamb and herb rice pairs perfectly with the fresh tomato, olive, and feta topping, and the lemon wedges add a bright, citrusy note that ties the dish together. Impress your guests – and your taste buds – with this delicious and easy-to-prepare meal.