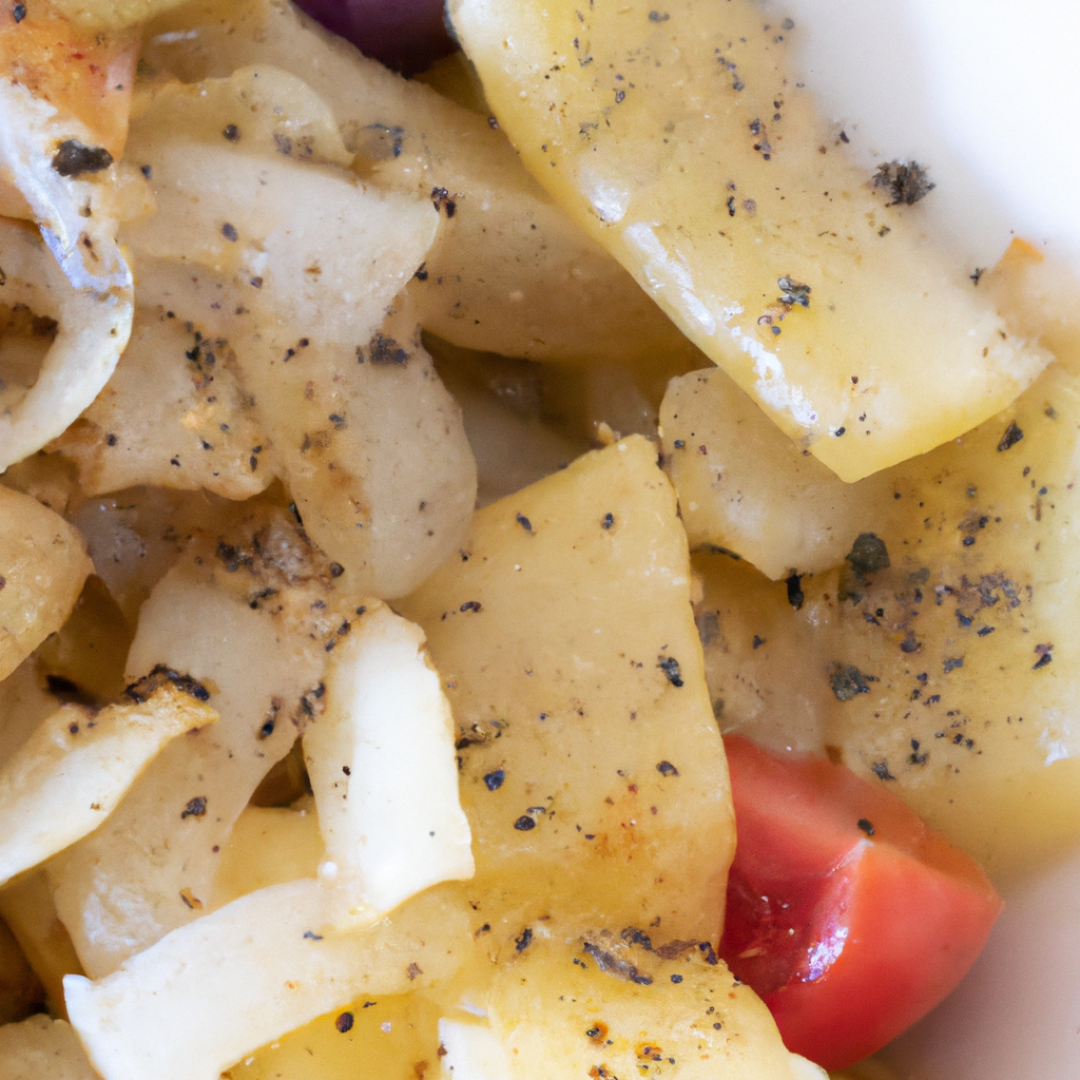 What are the ingredients needed for this Greek lunch recipe?
Opa! Try this Delicious Greek Lunch Recipe
Are you looking for a tasty and healthy lunch option? Look no further than this delicious Greek recipe! Packed with protein, veggies, and flavor, this recipe is perfect for a midday boost.
Ingredients:
1 pound of chicken breast
1 red onion
1 red bell pepper
1 green bell pepper
1 small eggplant
2 tablespoons of olive oil
1 teaspoon of dried oregano
1 teaspoon of paprika
1 teaspoon of garlic powder
Salt and pepper to taste
Tzatziki sauce for dipping (optional)
Instructions:
Preheat oven to 400°F (200°C)
Cut the chicken breast, onion, bell peppers, and eggplant into bite-size pieces
In a large bowl, mix together olive oil, oregano, paprika, garlic powder, salt, and pepper
Add chicken and veggies to the bowl and toss to coat with the seasoning mix
Transfer the chicken and veggies to a baking sheet and spread out evenly
Bake for 25-30 minutes, or until the chicken is fully cooked and the veggies are tender and slightly charred
Serve with tzatziki sauce (optional)
Outro:
Congratulations! You now have a delicious and nutritional Greek lunch recipe to enjoy. Why not try it out this week and impress your friends or family with your cooking skills? Don't forget to share the recipe if you loved it. Enjoy!