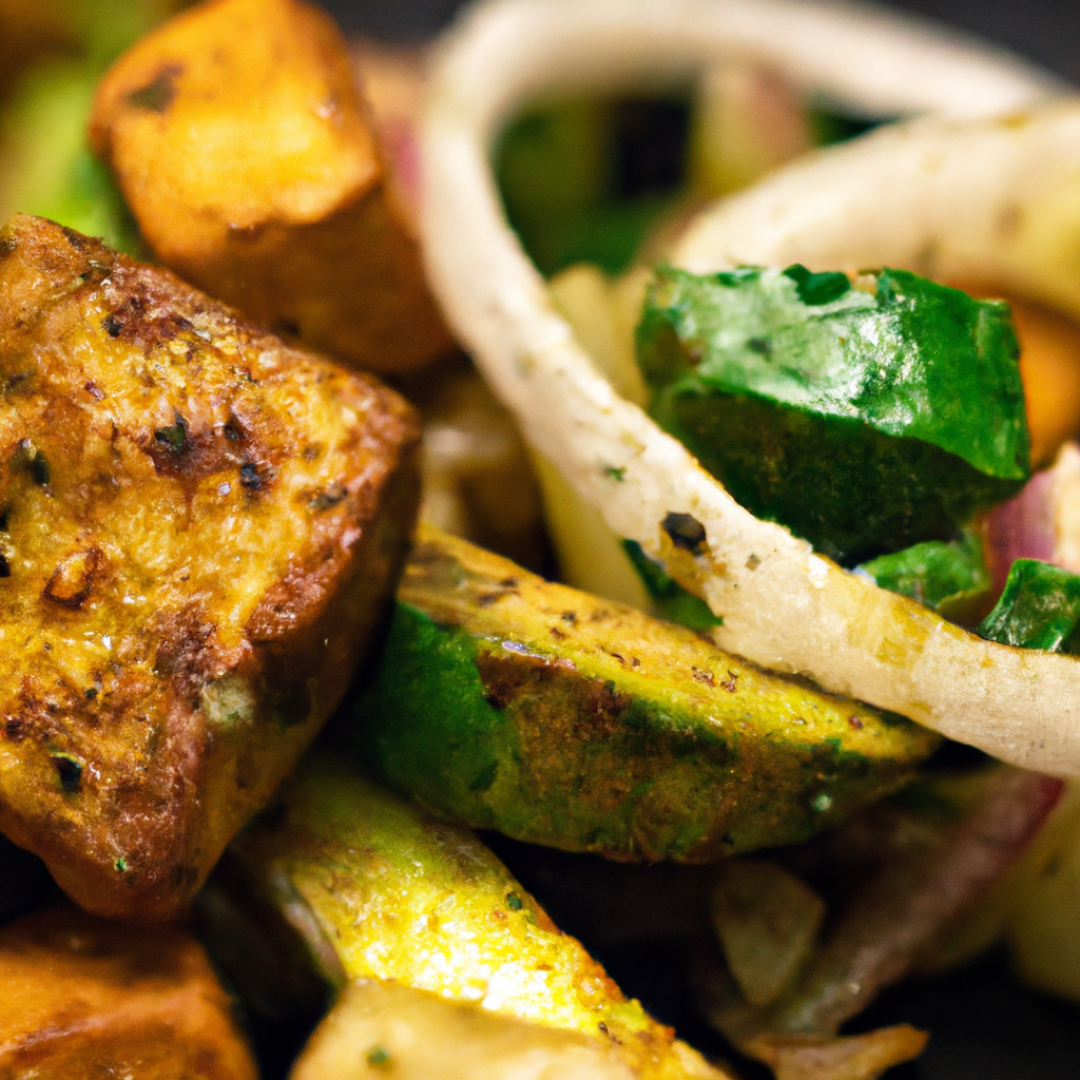 What substitutions were made in this vegan souvlaki recipe to achieve the traditional flavors of the Greek dish?
Deliciously Greek: A Vegan Spin on Traditional Souvlaki
Souvlaki is a popular Greek street food that usually involves meat cooked on a skewer. However, for those who follow a plant-based diet, it can be difficult to enjoy this culinary delight. That's why we've come up with a vegan version that is just as delicious as the original!
Ingredients
For the Tzatziki
1 cup vegan yogurt
1/2 cucumber, peeled and grated
1 clove of garlic, minced
1 tbsp lemon juice
1 tbsp fresh dill, chopped
Salt and pepper to taste
For the Souvlaki
1 block of firm tofu, cut into cubes
1 red onion, cut into wedges
1 red pepper, cut into chunks
1 yellow pepper, cut into chunks
1 tbsp olive oil
1 tbsp dried oregano
1 tbsp garlic powder
1 tsp onion powder
1/2 tsp salt
1/2 tsp black pepper
Pita bread, for serving
Instructions
For the Tzatziki
In a bowl, mix together the vegan yogurt, grated cucumber, minced garlic, lemon juice, and chopped dill.
Season with salt and pepper to taste.
Cover and refrigerate until ready to use.
For the Souvlaki
Preheat your grill to medium-high heat.
In a large bowl, whisk together olive oil, oregano, garlic powder, onion powder, salt, and black pepper.
Add the tofu, red onion, and peppers to the bowl and toss to coat the veggies and tofu in the spice mixture.
Thread the tofu, onion, and peppers onto skewers.
Place the skewers on the grill and cook for 10-12 minutes, turning occasionally, until the tofu is lightly charred and the veggies are tender.
Serve the souvlaki in pita bread, topped with the tzatziki sauce.
Enjoy this vegan spin on traditional souvlaki! It's perfect for a summer barbecue or a quick and easy dinner any night of the week.