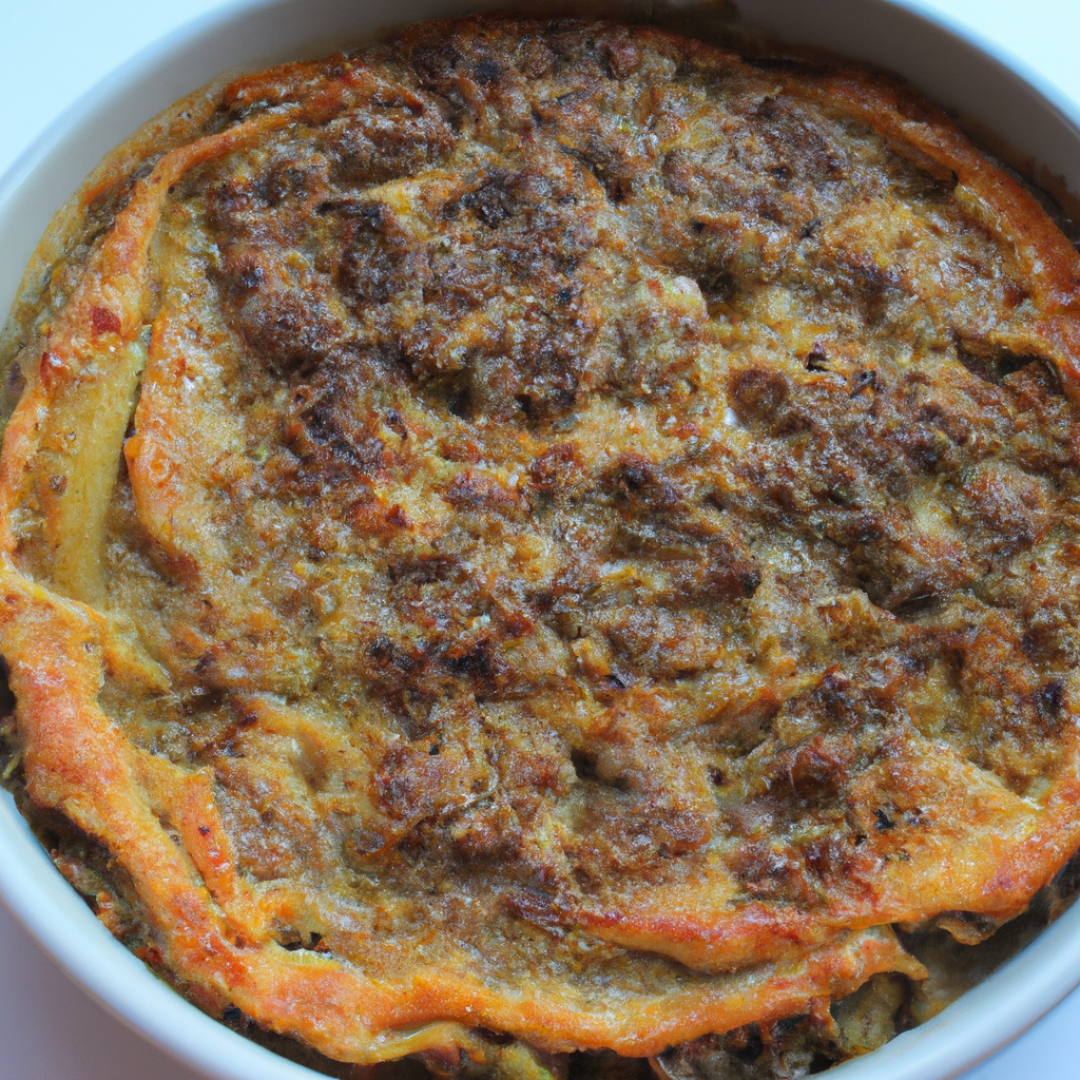 What are the key ingredients in a traditional Moussaka recipe?
Mouth-watering Greek Lunch: Discover the Delicious Flavors of Moussaka!
Are you ready for a delicious, hearty lunch that will transport you straight to the Mediterranean? Moussaka is a traditional Greek dish that is sure to satisfy your taste buds. Made with layers of eggplant, potatoes, tomato sauce, and meat (usually lamb), topped with a creamy béchamel sauce, this casserole is a true crowd-pleaser. So let's get started!
Ingredients
2 large eggplants, sliced
4 potatoes, sliced
1 lb ground lamb
1 onion, chopped
3 cloves garlic, minced
1 can crushed tomatoes (28 oz)
1 tbsp tomato paste
1 tsp dried oregano
1 tsp ground cinnamon
Salt and pepper to taste
1/2 cup breadcrumbs
1/2 cup grated Parmesan cheese
1/2 cup butter
1/2 cup flour
3 cups milk
2 eggs
Instructions
Preheat your oven to 375°F (190°C).
Sprinkle the eggplant slices with salt and let them sit for 15 minutes to remove excess moisture. Pat them dry with paper towels.
In a skillet, brown the ground lamb, onion, and garlic until the meat is cooked through. Add the crushed tomatoes, tomato paste, oregano, cinnamon, salt, and pepper. Simmer for 10 minutes.
In a separate pan, melt 1/4 cup of butter and sauté the potatoes until lightly browned. Remove from the pan and set aside.
In the same pan, melt another 1/4 cup of butter and sauté the eggplant slices until softened and lightly browned. Remove from the heat and set aside.
Melt the remaining 1/2 cup of butter in a saucepan. Add the flour and whisk until smooth. Gradually pour in the milk, whisking constantly, until the sauce thickens. Remove from the heat and stir in the Parmesan cheese and eggs.
In a baking dish, layer the potatoes on the bottom, followed by a layer of the meat mixture, then a layer of eggplant. Repeat until you have used up all the ingredients.
Pour the béchamel sauce over the top of the moussaka and sprinkle with breadcrumbs.
Bake for 45-60 minutes, or until the top is golden brown and the moussaka is heated through.
Let it cool for a few minutes before slicing and serving.
Conclusion
With its rich layers of flavors and aromas, moussaka is truly one of the ultimate comfort foods. Whether you're serving it up for a family dinner or a special occasion, this recipe is sure to delight. And best of all, it's incredibly easy to make!