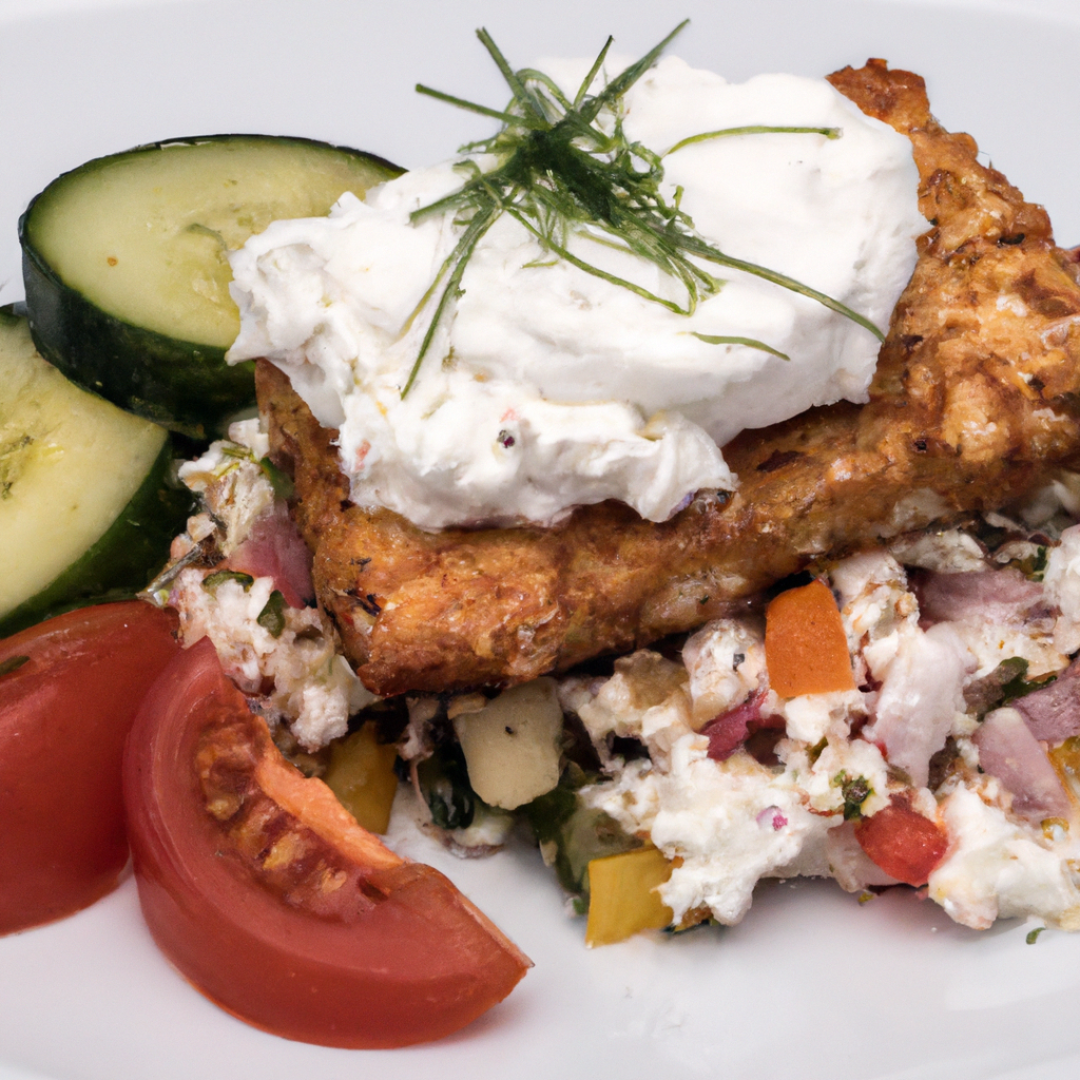 What ingredients are needed to make this Greek-inspired lunch recipe?
Indulge in the Flavors of Greece with this Delicious Lunch Recipe
Transport yourself to the beautiful Mediterranean with this mouthwatering Greek salad recipe. Packed with fresh ingredients and bold flavors, it's the perfect way to spice up your lunch routine. Follow these simple steps and enjoy all the goodness of Greece in just one bowl.
1 head

Romaine lettuce

1 cup

Cherry tomatoes

1

Cucumber

1/2 cup

Feta cheese

1/4 cup

Kalamata olives

1/2

Red onion

2 tbsp

Olive oil

2 tbsp

Red wine vinegar

1 tsp

Dried oregano

1 tsp

Salt

1/2 tsp

Black pepper
1.

Chop the lettuce into bite-sized pieces and place in a large bowl.

2.

Slice the cherry tomatoes in half and add to the bowl.

3.

Peel the cucumber, slice it in half lengthwise, then chop into half-moon shapes. Add to the bowl.

4.

Crumble the feta cheese and scatter over the top of the salad.

5.

Slice the red onion thinly and add to the bowl.

6.

In a small bowl, whisk together the olive oil, red wine vinegar, oregano, salt, and pepper.

7.

Pour the dressing over the salad and toss to combine.
Bon appetit!
We hope you enjoy this delicious taste of Greece for lunch! Don't forget to share this recipe with your friends and family.