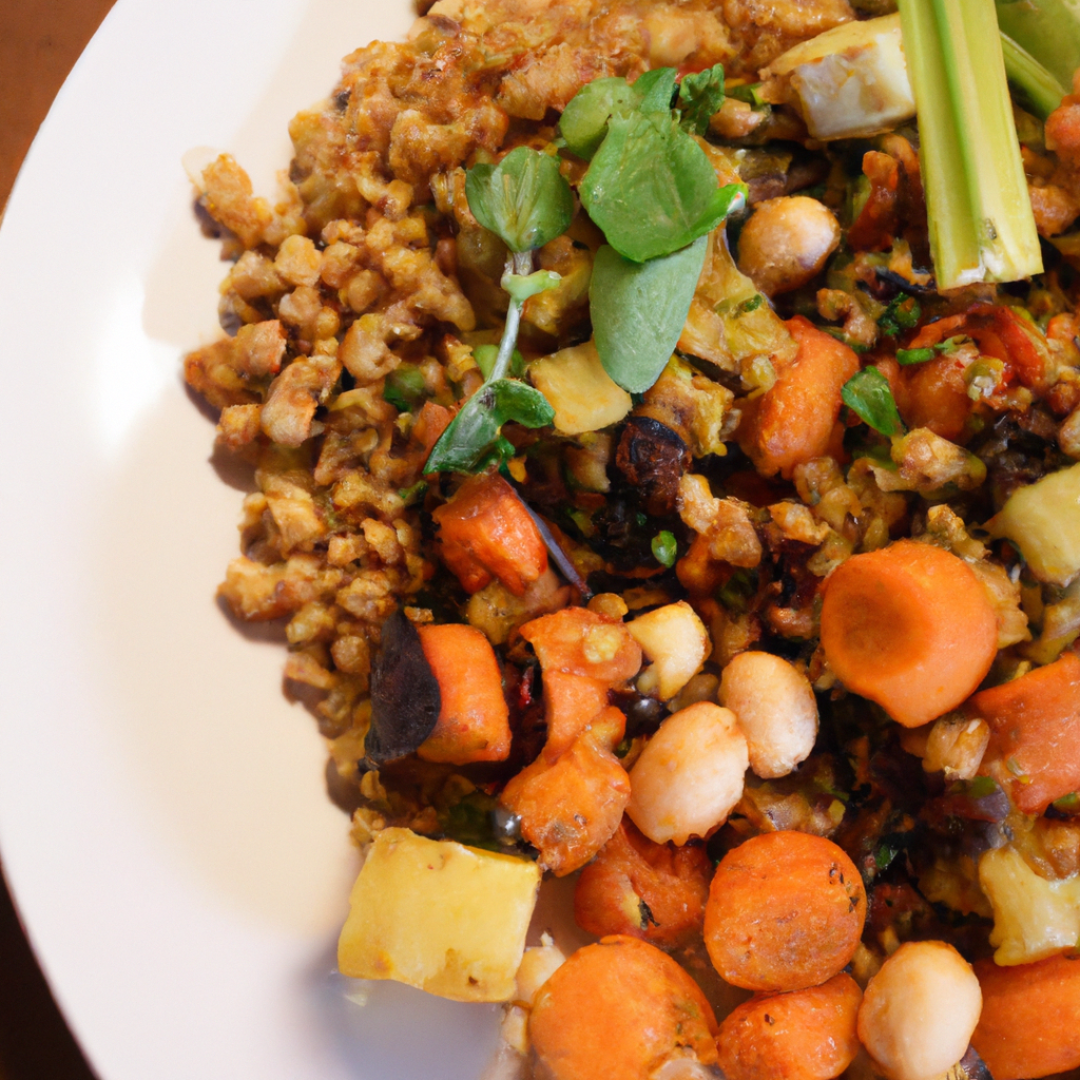 What are the key ingredients used in this Greek vegan recipe?
Intro:
Looking for a flavorful plant-based dish that will satisfy your cravings? Look no further than this mouth-watering Greek vegan recipe. This dish will have you feeling like you are dining on the Mediterranean coast, and it's made entirely of wholesome, plant-based ingredients. So whether you're a dedicated vegan or simply looking to switch up your diet, this recipe is sure to delight your taste buds.
Ingredients:
For the Vegan Greek Marinade:
– 1/4 cup extra virgin olive oil
– 1/4 cup freshly squeezed lemon juice
– 2 cloves garlic, minced
– 1 tablespoon dried oregano
– 1 tablespoon dried parsley
– 1 teaspoon dried thyme
– 1/2 teaspoon salt
– 1/4 teaspoon freshly ground black pepper
For the Vegan Greek Bowl:
– 1 1/2 cups cooked quinoa
– 1 can chickpeas, drained and rinsed
– 1 cucumber, peeled and diced
– 2 cups cherry tomatoes, quartered
– 1 red onion, chopped
– 1/4 cup fresh parsley, chopped
– 1/4 cup black olives, chopped
– 1 avocado, diced
Instructions:
1. Combine the ingredients for the vegan Greek marinade in a large bowl, whisking until fully combined.
2. Add the cooked quinoa and chickpeas to the bowl, tossing to ensure they're fully coated in the marinade.
3. Add the diced cucumber, chopped tomato, and red onion to the bowl, and mix well.
4. Add the fresh parsley and chopped olives, and toss again.
5. Finally, add the diced avocado to the bowl, and toss one last time.
6. Divide the vegan Greek bowl into servings, and serve immediately.
Outro:
Whether you serve this dish as an entree or a side, it's sure to impress. With its hearty mix of grains, legumes, and fresh veggies, this vegan Greek bowl is packed with protein, fiber, and nutrients. Plus, it's easy to make and completely customizable- so feel free to add your own twist to this delicious plant-based recipe. Enjoy!